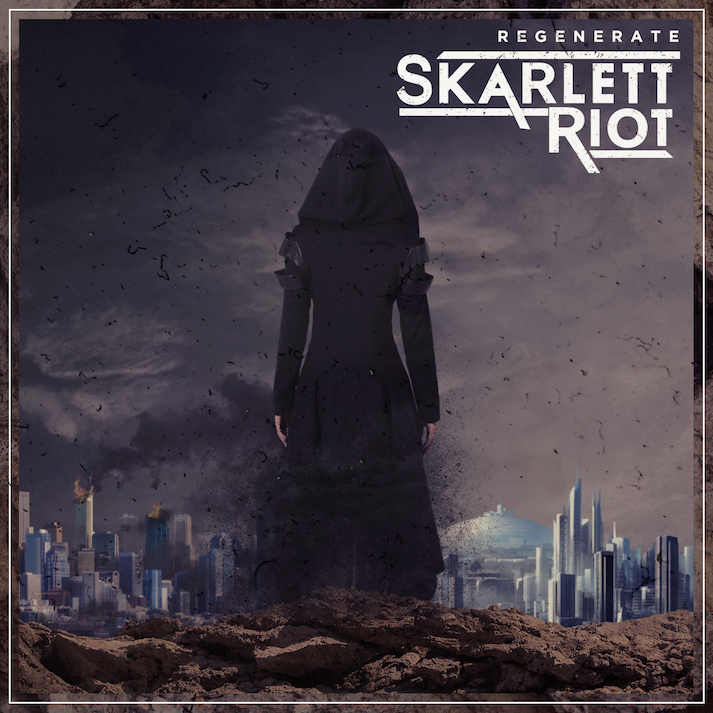 Skarlett Riot – Regenerate
27th October 2017
0
By
Gavin Griffiths
It's forever been an argument that, women in rock and metal don't get enough credit…don't get me wrong there are plenty of bands with very well respected, diversely talented female musicians and vocalists, ranging from Tarja Turunen to Doris Yeh, but more often than not, women in rock are objectified as eye-candy for a male dominated genre (I'm looking at you Revolver Magazine with your "Hottest Chicks In Rock" articles) and, from a marketing stand point, sure, I can understand why it's done…sex sells essentially but, this isn't Kim Kardashian flashing her gash to get cheap publicity, these are artists who deserve to be taken seriously…that said, this next band are walking a fine line right now…let me introduce you to SKARLETT RIOT.
Formed in Scunthorpe in 2010, the four-piece (Consisting of vocalist Skarlett, guitarist Danny, bassist Martin and drummer Luke) have slowly grown into one of the UK's most promising hard rock outfits, with their blend of ballsy metal inspired riffs and impassioned vocals, but aside from the music, Skarlett has been doing a lot of modelling of late, even going as far as selling her own calendar and selling signed prints to would-be wolf-whistlers…is she getting distracted by the glamour or does the music really matter most? Having recently signed to Swedish label Despotz Records, let's find out as they release their brand new album "Regenerate".
The album opens up with the first single "Break" and initially we're met with a slightly dramatic, semi-industrial yet, almost Gothic tinged introduction…the delicate piano offering a stark contrast to the surging riffs we're met with as the song gets going properly, but it does become a little middle of the road as it goes on, bordering on generic at times…"Closer" follows on with more of the same hard-rock intensity from a musical perspective and overall the track does utilise more melody, plus there's quite a hook to the chorus here which soars above everything else, this is better. This can again be said for "What Lies Beneath"…taking advantage of some smooth vocal harmonies and genuinely good production, it's incredibly polished.
Despite its intro, "Affliction" proves they can mix it up a little bit with a slightly more ballad driven number…slower in pace musically, while it does retain weight in sound it also allows Skarlett to show off her vocals just a little more, clearer here and it needs to be said she does have a good set of pipes on her,  this then as a result is an album highlight, before we round the album off with "The Storm" and "Warrior"…both showing that this lot have a penchant for penning a schwifty chorus or two, they know their way around a melody…especially the latter, ending the album on a real high note. While on this, their second full length album, you can hear they have grown in confidence and the quality has improved, as I've mentioned they've delivered some slick melodies here and Skarlett can sing well, however, the rock and metal aspects of the record can feel just a little formulaic at times. While they are playing to their strengths on one hand, in the other they can appear ever so slightly one dimensional….even if they incorporated something simple as an acoustic track for a more well-rounded sound, that's all they'd need to tweak, other than that, this is a band that could go places. Just, forget about the calendars and shit they aren't important.
Skarlett Riot live
November 10th – Bedford, Esquires (with Toseland)
November 12th – Oxford, Academy 2 (with Toseland)
November 14th – York, Fibbers (with Toseland)
November 15th – Stoke, Sugarmill (with Toseland)
With Santa Cruz
December 5th – Nottingham, Rescue Rooms
December 6th – Milton Keynes, Craufurd Arms
December 7th – Grimsby, Yardbirds
December 8th – Sheffield, Corporation
December 9th – Birmingham, Flapper
December 10th – Glasgow, Cathouse
December 12th – Manchester, Academy 3
December 13th – London, The Underworld
December 14th – Chester, Live Rooms
December 15th – Swansea, Sin City
December 16th – Bournemouth, Anvil
December 17th – Norwich, Waterfront Studio
Score: 6/10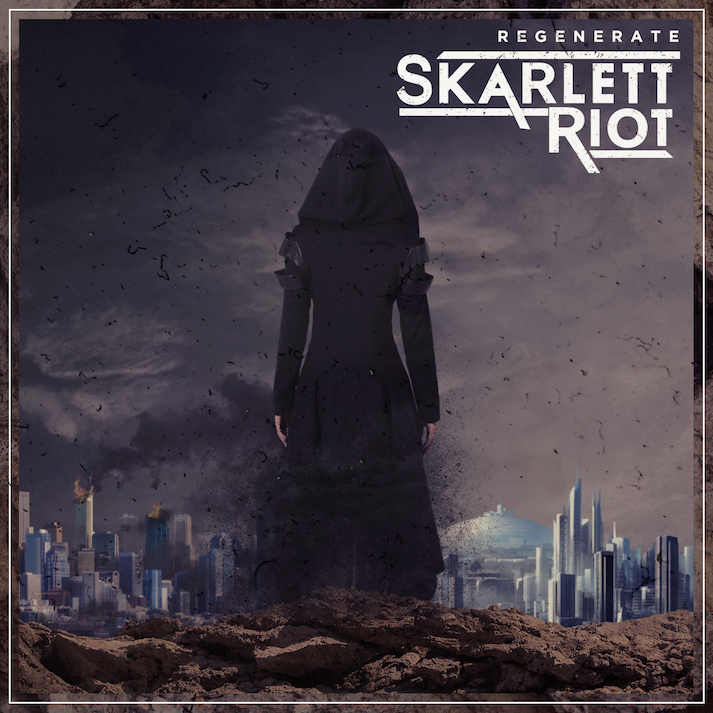 Track List:
1] "Break"
2] "Closer"
3] "Stand Alone"
4] "What Lies Beneath"
5] "Calling"
6] "Affliction"
7] "Out Cast"
8] "Paralyzed"
9] "The Storm"
10] "Warrior"
Release Date
October 27th 
Label
Despotz Records
For all things Skarlett Riot click HERE & to purchase the album click HERE
How useful was this post?
Click on a thumb to rate it!
Average rating 0 / 5. Vote count: 0
No votes so far! Be the first to rate this post.
Related
About the author
Gavin Griffiths AKA GavTheGothicChav 31 Based In South Wales Favourite Bands: HIM, The 69 Eyes, Paradise Lost, CKY, Rise Against, Alkaline Trio, Type-O-Negative, Turbonegro, Depeche Mode... Enjoys: Pizza, Jack Daniel's, Comedy Roasts, WWE, Horror Movies, Sloths, Panda's, Eurovision Dislikes: The Concept Of Being "Offended", Hype, Instrumental Tracks, Interludes, Overly Long Tracks