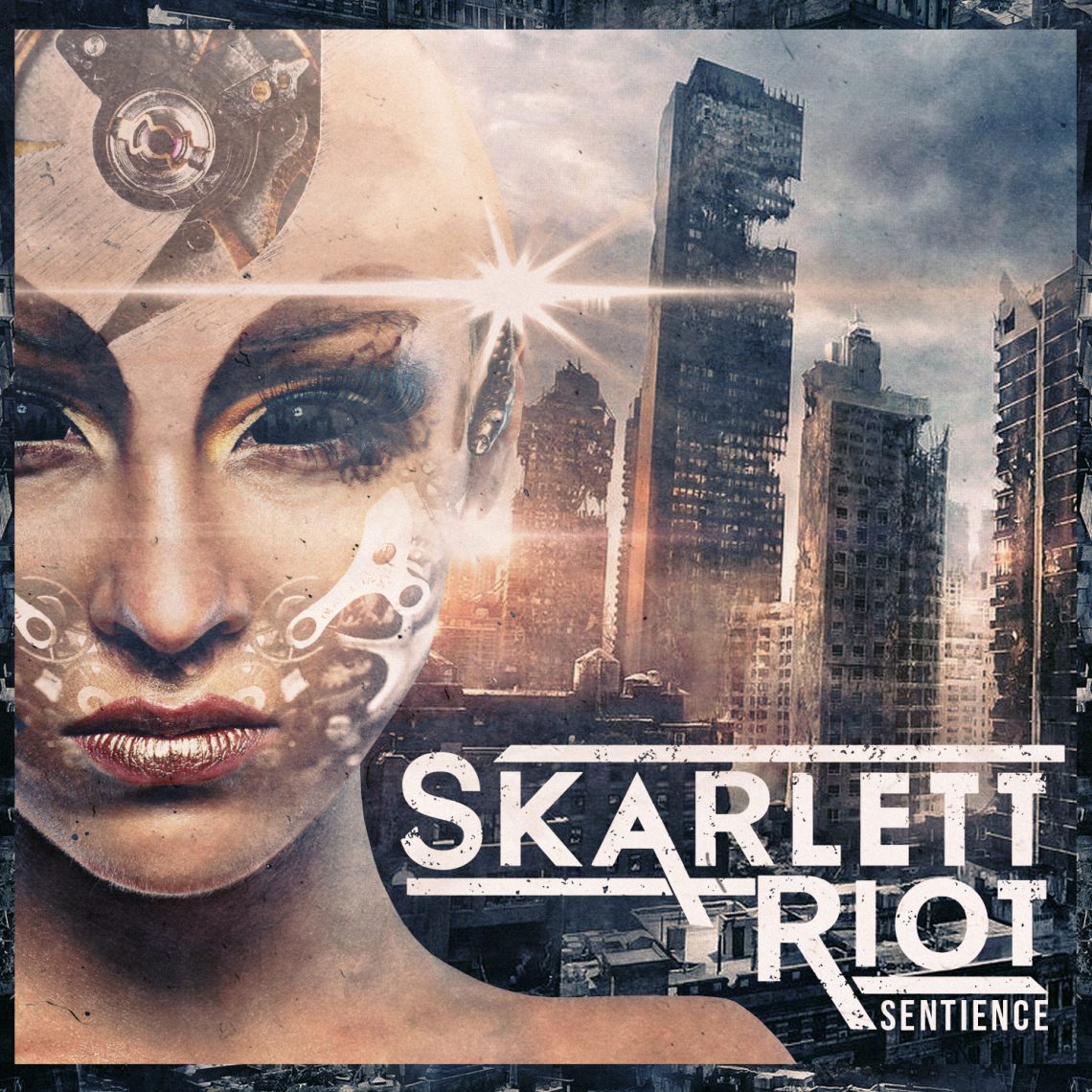 Skarlett Riot – Sentience – CD Review
1st April 2016
Sentience which is due for release 2nd May 2016 is Skarlett Riots 3rd official release & this is showing a darker & somewhat heavier side to them without any compromise on what makes them great.
Opening track Voices (which will be the 1st single off this e.p) kicks off with a Maiden esque type riff before kicking into steam train chugging riff.Chloes voice sounds a lot more mature & that chorus. Fuck me that's going to be amazing live & if it doesn't get the crowd singing along, nothing will.
Scream at Me bursts forth like the alien does from John Hurts chest. It's a monster of a track. A proper jump up & mosh tune.
Empty Inside has a real tight guitar line & then around 2:25 mark a whole different feel catches you off guard, & then has this massive crescendo & Chloes vocal rips your face off.
Fourth track Feel is not as heavy as the prior 3 tracks but your neck does need a rest (well mine did but then I'm getting old folks)
The final track The Wounded deals a bloody nose & closes this E.P perfectly.
There's a symmetry to this recording that is hard to describe & sounds as tho the band have worked really bloody hard on this to get it perfect.
It's a great release from a superb band who are a tremendous live act.
The lyrics have got a little darker as well as the tunes. There's a lot of maturity in this E.P & should serve them well for their next full length release.
A worthy successor to the album Tear Me Down & the subsequent EP We Are The Brave.

Skarlett Riot are a band to keep an eye on & if they play in your town in the very near future. Go & see them before you have to pay silly money to see them in an arena.
Due for release May 2nd, 2016
Keep a close watch on their Facebook page.
Track List:
 1) Voices
2) Scream at Me
3) Empty Inside
4) Feel
5) The Wounded

Members
Chloe – Lead Vocals/Guitars
Danny – Guitars/Backing Vocals
Martin – Bass/Backing Vocals
Luke – Drums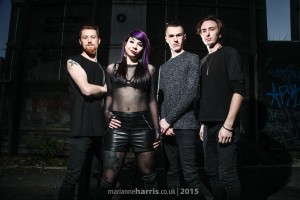 Score: 9/10