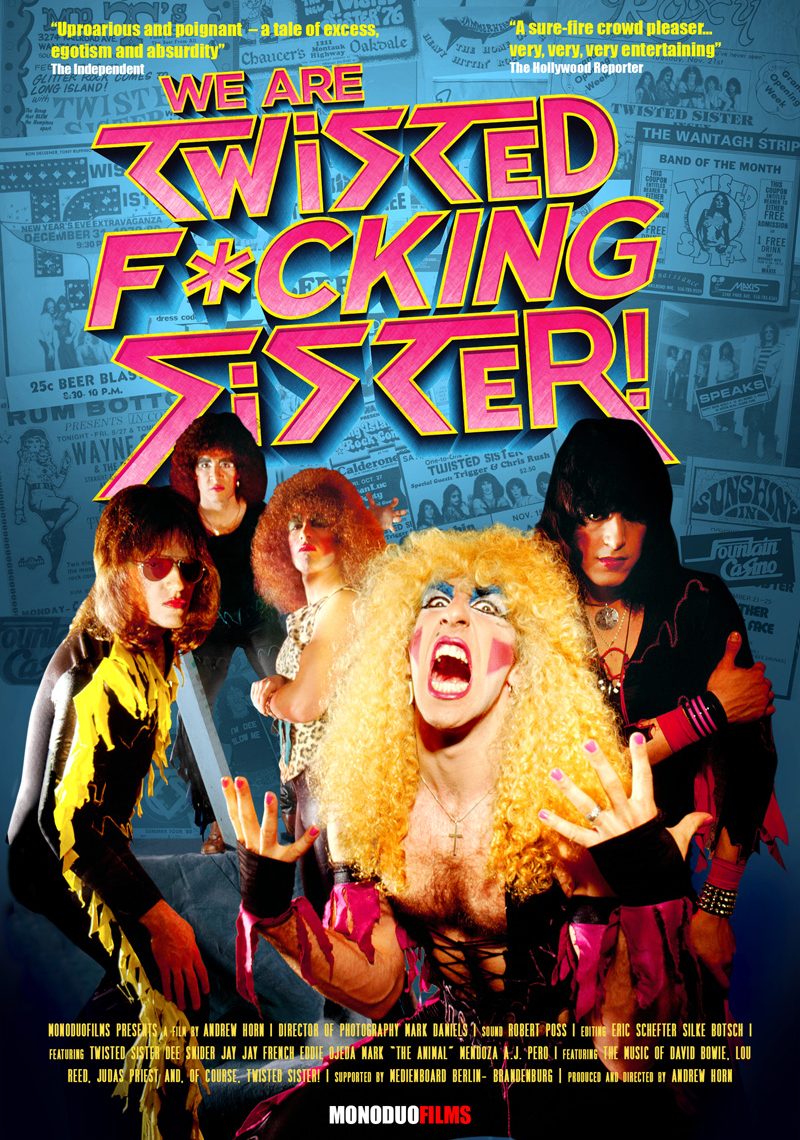 Twisted Sister – We are Twisted Fucking Sister – Film Review
1st April 2016
Finally after 40 years Twisted Sister get a full 2 hour documentary, & what a documentary it is too.
Filled with so many anecdotes about member changes, how hard it was to get a deal etc.
There is a wealth of information in this movie that it really needs to be watched twice to take it all in.
The movie starts in 1972 & finishes in 2001 so hopefully there will be a second part that documents the sad yet inevitable ending of this band.
There are many funny moments in the film as well as serious.
You will find yourself chuckling at images of a young Dee & the fact that he's still waiting for a call to be a full member.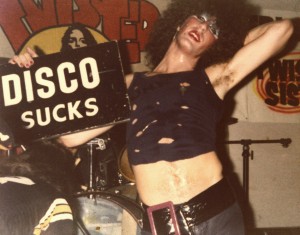 along with the bad boy image of the band.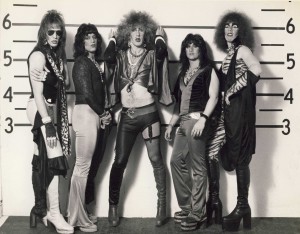 From club days, the important live performance on the live TV Show The Tube

to festival stages
The whole movie is splattered with former members adding their testimonies & memories of being in Twisted Sister.
It's great to see footage of A.J Pero (R.I.P) contributing to this film. The man was a monster behind the kit.
It's just a great movie & worth of spending a couple of hours & your hard-earned cash on it.
For fans of the band, aficionados, musical historians & documentaries this is a must watch.
So much bullshit has been written about this band that this is the truth, the whole truth & nothing but the truth & it's about fucking time too.
Do yourself a favour & catch them on the Forty & Fuck It farewell tour.
On May 30, the band will visit Las Vegas' Hard Rock Hotel and Casino for a show that will be recorded for CD and DVD.
We Are Twisted Fucking Sister is out now via Mondo Films & the usual outlets.
10/10