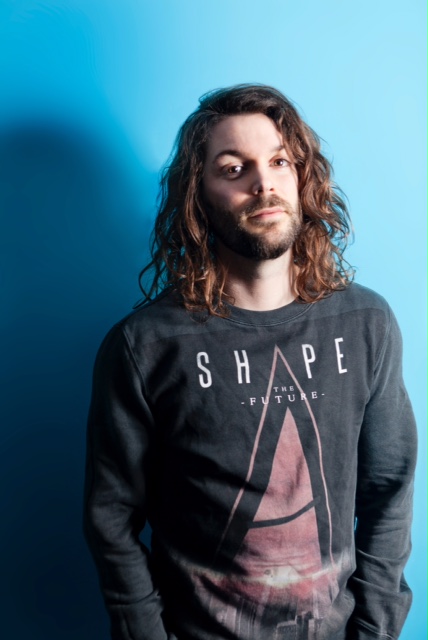 Skindred Drummer Arya Goggin joins ACM London's teaching faculty
2nd June 2016
Having delivered an unparalleled music industry education experience within Guildford for over twenty-one years, helping to shape the careers of Ed Sheeran, Newton Faulkner, Amelle Berrabah, Richard Shaw (Cradle Of Filth), Zomboy and more, The Academy of Contemporary Music (ACM) is now extremely excited to announce that it will be bringing its unique brand of education to London.
ACM London will deliver the same favourable student-to-tutor ratios that ACM Guildford has become widely known for, resulting in small classes, an unrivalled student experience and the highest quality of teaching and learning. With many prospective students expressing a wish to study in London, ACM is eager to welcome students through its doors in Clapham this September.
World class facilities from brands such as SSL, Tama and Avid will be used by the high-calibre teaching faculty (all of whom are music industry professionals there to inform and inspire) to bring the rarest of opportunities and most up to date knowledge back from the outside world into classrooms, just for ACM students.
Joining ACM London as part of the teaching faculty will be Skindred's drummer, and Tama Artist Arya Goggin. Skindred's unique brand of rock, metal and reggae has been wowing crowds since 1998. As an award-winning live band, they know first hand what it takes to be successful in the music business. Benji and Mikey have already experienced the unique atmosphere at ACM, having delivered a masterclass at the Guildford campus in May 2016, the guitarist and singer were completely blown away by the passion from the students so it was inevitable that Skindred would be back. Arya is also familiar to the surroundings on previous visits to Guildford and is really looking forward to interacting with students in Clapham.
"Music's my life, it's my passion and I can't wait to meet all the new students at ACM"
Arya Goggin, Drummer in Skindred
ACM London is open for applications to commence study in September 2016 via UCAS now. More details about the courses on offer and how to apply can be found here: http://www.acm.ac.uk/campus-acm-london/