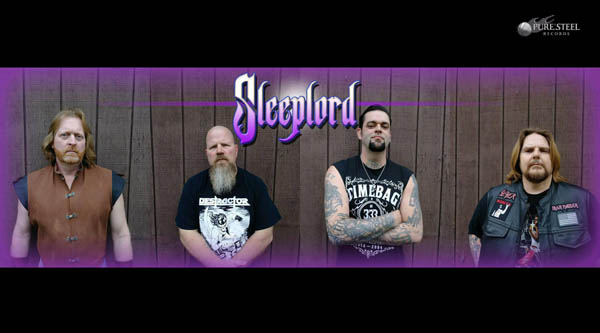 SLEEPLORD SIGN WORLDWIDE DEAL WITH PURE STEEL RECORDS
26th September 2018
SLEEPLORD SIGN WORLDWIDE DEAL WITH PURE STEEL RECORDS
The US metalheads SLEEPLORD from Grafton, Ohio, have signed a worldwide deal with PURE STEEL RECORDS.
The band was founded 2015 by Joshua Pitz and Ted Anderson. They describes their musicstyle as "US-Metal with Doom and Thrash influences".
The Debutalbum is entitled "Levels Of Perception" and will be released in 2019 via PURE STEEL RECORDS.
LINE-UP:
Ted Anderson – vocals
Joshua Pitz – guitars
Calvin Burgess – bass
Mick Ross – drums