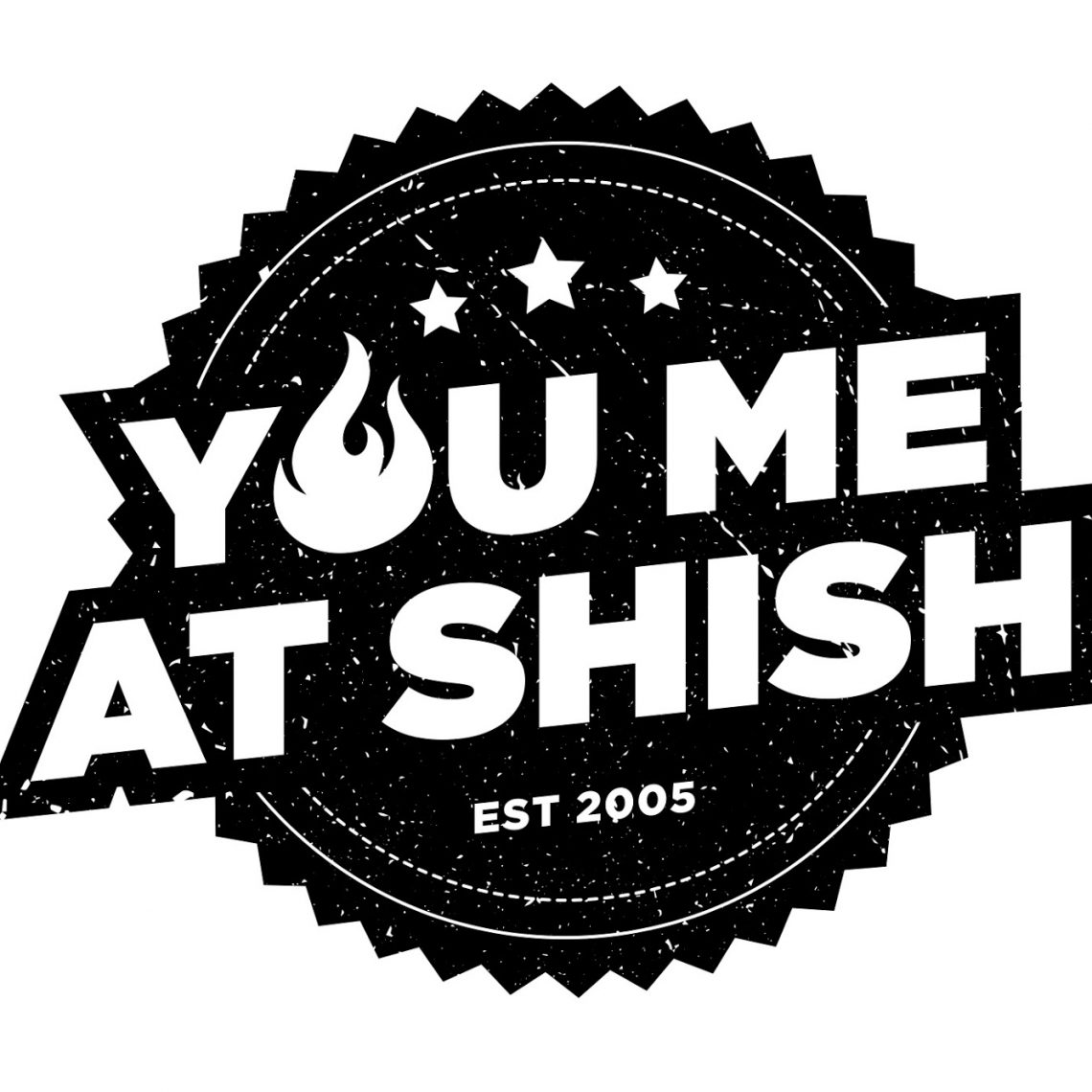 YOU ME AT SIX ANNOUNCE POP-UP VEGAN KEBAB SHOP 'YOU ME AT SHISH'
26th September 2018
YOU ME AT SIX ANNOUNCE THE OPENING OF YOU ME AT SHISH
BAND WILL OPEN THEIR OWN VEGAN KEBAB SHOP TO CELEBRATE THE RELEASE OF THEIR NEW ALBUM "VI"
OPENING ON 5TH OCTOBER IN CONJUNCTION WITH TEMPLE OF SEITAN
TEMPLE GOODS CAFE, LONDON, E8 2BT. DOORS OPEN AT 6PM
To celebrate their much anticipated new album release, 'VI', this October 5th, You Me At Six have teamed with vegan fast food connoisseurs Temple Of Seitan to launch 'You Me At Shish', a pop-up vegan kebab shop set to feature a special 'VI'-themed food and cocktail menu, a You Me At Six acoustic set, DJs and more.
Fans can arrive at the Temple Goods Cafe, Hackney Downs Studios, 17 Amhurst Terrace, E8 2BT from 6PM, Friday October 5th for an opportunity to meet the band, buy copies of 'VI', get exclusive merch, sample the exclusive You Me At Shish menu, cocktails and watch a special acoustic set at 7PM, followed by DJ sets into the evening.
'You Me At Shish' will arrive during the band's week-long run of UK in store performances and signings, beginning October 4th at New Slang at Przym, Kingston Upon Thames, followed by a signing at London's Rough Trade East on October 6th and more dates detailed below.
With latest single 'Back Again', and album standouts 'IOU' and '3AM', You Me At Six are showcasing a multi-dimensional evolution with 'VI'. Replacing what was once distortion and big rock riffs, for indie-pop prowess and a set of explosive new live favourites, set to be heard this November as part of their UK headline tour.
The band have also set out plans to celebrate the 10th anniversary of their debut album 'Take Off Your Colours' this November and December. Due to phenomenal demand, seven additional dates were added to the initial three that sold out in just twenty minutes. These special one-off events will see seminal genre-classic 'Take Off Your Colours' performed in its entirety.
The band have notched up a list of considerable achievements since forming as teenagers in Weybridge, Surrey, including four UK Gold Records, four Top Ten albums in the UK including Number One album 'Cavalier Youth', three sold out arena shows, sold out UK headline arena tours, an unparalleled 15 consecutive A-List singles on BBC Radio One, multiple sold-out US headline tours, a Number One rock song in the UK & Australia and Top Five Rock Radio track in North America in 'Room To Breathe'.
Having sold over 65,000 tickets in the UK this year, You Me At Six are undoubted heavyweights in the live arena. They have sold out arena tours in the UK, headlining both the NME/Radio 1 stage at Reading & Leeds in 2017 and the second stage at Download Festival this year. These upcoming sold-out shows give You Me At Six the chance to road test their explosive new set, creating a new batch of future live classics for fans in the process.
'You Me At Shish' opens for one night only this October 5th at the address below.
Temple Goods Cafe
Hackney Downs Studios
17 Amhurst Terrace
E8 2BT
UK OCTOBER IN STORE PERFORMANCES & SIGNINGS
Oct 4th – New Slang at Przym, Kingston-Upon-Thames. All ages and 18+ show's. (Full band)
Oct 6th – London, Rough Trade East (Signing)
Oct 7th – Marlborough, Sound Knowledge (Signing + Acoustic)
Oct 8th – Birmingham, HMV (Signing + Acoustic)
Oct 8th – Liverpool, Jacaranda (Phase One) (Signing + Acoustic)
Oct 9th – Manchester, HMV (Signing)
Oct 9th – Preston, Action (Signing + Acoustic)
Oct 10th – Leeds, Jumbo (Signing + Acoustic)
Oct 11th – Glasgow, HMV (Signing + Acoustic)
UK HEADLINE TOUR DATES

Nov 21st – Leeds, O2 Academy (TOYC – SOLD OUT)
Nov 22nd – Birmingham, O2 Academy (SOLD OUT)

Nov 23rd – Manchester, Victoria Warehouse (SOLD OUT)
Nov 24th – Manchester, Victoria Warehouse (TOYC – SOLD OUT)

Nov 26th – Newcastle, O2 Academy (TOYC – SOLD OUT)
Nov 27th – Glasgow, Barrowland (SOLD OUT)
Nov 28th – Glasgow, Barrowland (TOYC – SOLD OUT)
Nov 30th – London, O2 Academy Brixton (SOLD OUT)
Dec 1st – Cardiff, University Great Hall (SOLD OUT)
Dec 2nd – London, O2 Academy Brixton (TOYC – SOLD OUT)
Dec 3rd – London, O2 Academy Brixton (TOYC)
Dec 6th – Bournemouth, O2 Academy (TOYC – SOLD OUT)
Dec 7th – Sheffield, O2 Academy (TOYC – SOLD OUT)
Dec 8th – Norwich, UEA (TOYC – SOLD OUT)
Dec 9th – Nottingham, Rock City (TOYC – SOLD OUT)
Follow You Me At Six: