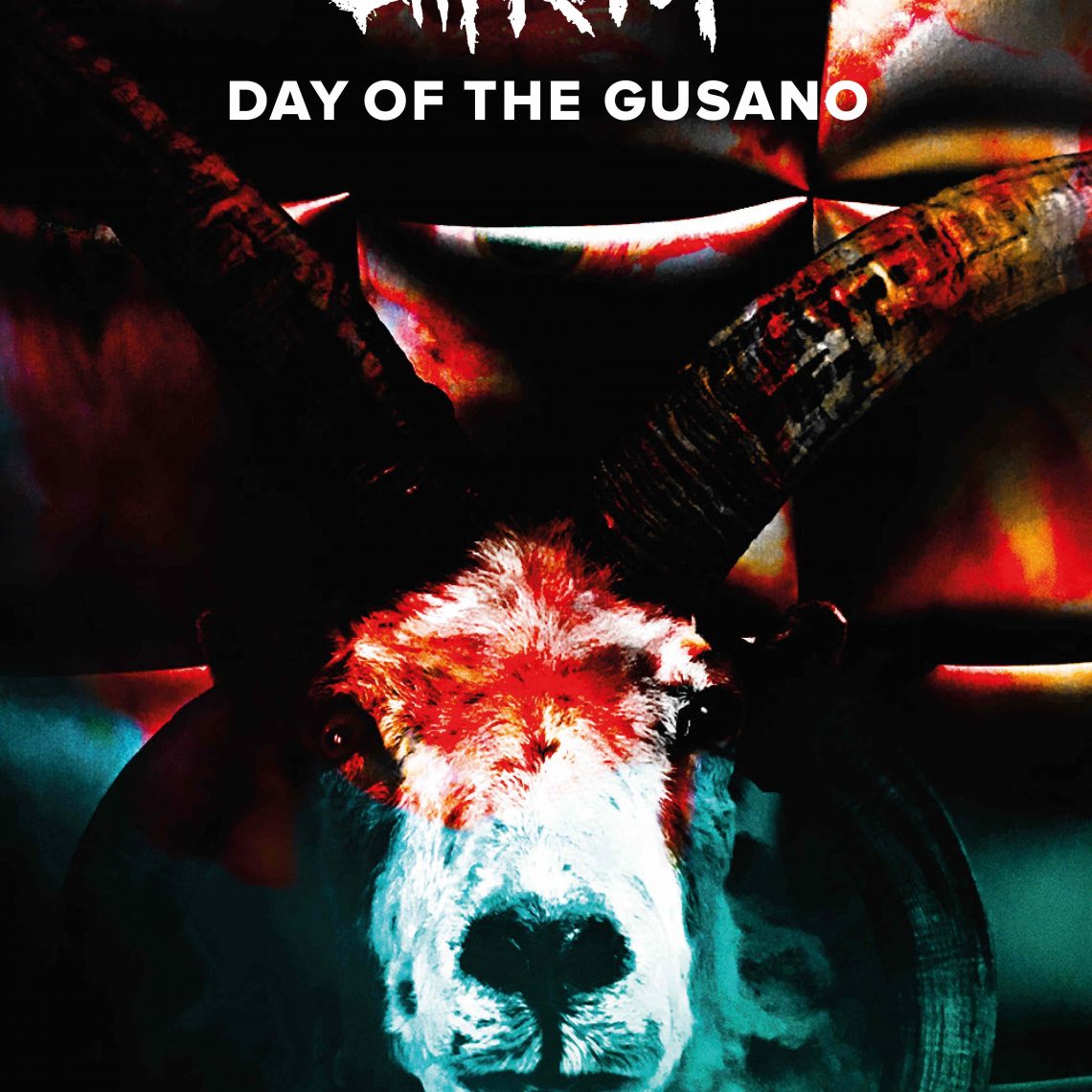 SLIPKNOT announce 'Day Of The Gusano' documentary cinema release
9th June 2017
SLIPKNOT.  A genuine sonic phenomenon, a nine-piece force of nature and one of heavy music's most important, recognisable, uncompromising and creatively ingenious bands.  Yet to their millions of fans across the world, affectionately known as 'maggots', SLIPKNOT aren't just a group, they're also a counterculture and a way of life.  Those fans play an important role in a new documentary brought to you by MusicScreen, entitled 'Day of The Gusano'.  The 90 minute documentary is to be premiered on more than a thousand screens across the world as a 'one night only' cinematic spectacle on 6th September 2017.  
Directed by SLIPKNOT's own M.Shawn Crahan, aka 'Clown', 'Day of The Gusano' documents the Iowa band's first ever visit to the country in December 2015 and features exclusive interviews with SLIPKNOT's members talking about the importance of their fanbase and the band's long awaited first ever show in Mexico City.  Confirmed cities and ticketing for the screenings will be announced in July.  Sign up to receive dates and details at http://dayofthegusano.com.  
Talking about the movie, Clown tells us, "SLIPKNOT still has dreams for itself.  Finally playing Mexico was one of them.  It's been a surreal life of rock and roll for SLIPKNOT and the fact that the dreams still go on for us is simply incredible. Thank you."  Guitarist Jim Root continues, "We had such a great time at Knotfest Mexico… Not only with all the friends and bands that were there, but with the fans and the crowd we had to document it with.  Now we get to share it with the world."
'Day of the Gusano' also chronicles the rabid devotion of the Mexican maggots and sees the band hearing personal, emotive stories from some of their fans, all interspersed with footage from SLIPKNOT's incendiary live show at the inaugural KNOTFEST Mexico.  The film features a full surround soundtrack, so you'll not only hear the show, but you'll 'feel' it as if you were actually there.
To tie in with the movie announcement, SLIPKNOT also launch their #AskSlipknot campaign.  Fans are asked to submit their questions to the band on either Facebook or Twitter, using the hashtag, #AskSlipknot, and a selection will be chosen by the band to answer as part of the cinematic screening event.  Submit your questions before 13th June in order to be in with a chance of getting your question included.
Today, SLIPKNOT stand alongside musical institutions like Metallica and Iron Maiden, as one of a select few bands whose legacy is assured within the pantheon of the elite.  The band emerged at the back end of the 20th Century from America's midwestern town of Des Moines, IA and quickly established themselves as the most enigmatic, provocative and aggressive music collective of the modern era.  1999's eponymous debut album is widely regarded as a modern day classic and was honoured by Metal Hammer magazine as the 'Best Debut of the Last 25 Years.'  The release quickly racked up double RIAA platinum certification in the US, with many of SLIPKNOT's subsequent releases achieving platinum status both in the US and across the globe.  To date, the band have been nominated for 10 Grammy Awards (winning in 2006 for 'Before I Forget'), as well as scoring 13 Platinum and 44 Gold record certifications around the world, 17 million unit sales and over 1 billion YouTube views to date.  SLIPKNOT's fanbase is as unwavering as it is ubiquitous – the band's most recent studio album, 2014's '.5: The Gray Chapter' debuted Top 5 in the Official Album Charts of 19 countries around the world, including the US (#1), UK (#2), Japan (#1), Australia (#1), Russia (#1) & Germany (#2).
KNOTFEST is SLIPKNOT's own self-curated, destination festival brand, currently held in three international locations; the US, Japan and Mexico.  Designed as an immersive, unforgettable, 'dark carnival experience', the event invites you into SLIPKNOT's apocalyptic underworld where stunning visuals, firebreathers and nightmarish creatures on stilts set the stage for an intoxicating and memorable weekend of live music.  KNOTFEST's plans for 2017 are to be announced in due course.