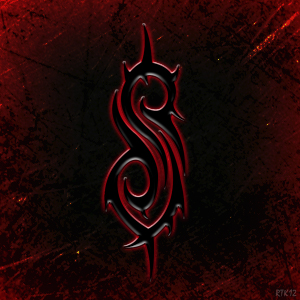 Slipknot – Day of the Gusano
22nd October 2017
0
By
John Deaux
Day of the Gusano is Slipknots 3rd live album (if you include the CD that came with (Sic)ness along with Live 9.0) but their 4th live DVD (Disasterpieces, (Sic)ness and Voliminal proceed this release). Having missed the opportunity to see this in the cinema along with the documentary portion, imagine my surprise when I was given the chance to view the concert footage.
If you're familiar with 'Knots previous live DVDs  you're going to be in with one hell of a surprise watching Day of the Gusano. This is incredibly chaotic and the way it's been shot and edited is the same. The concert footage is beautifully shot with many hi-def cameras and loads of quick edits that puts you right in the center of the action. As you can imagine, with 9 members of the band there is a shit load going on at any one time. Clown (M. Shawn Crahan) has done a fantastic job.
The gig itself looks immense and sounds fantastic. The audience is great and you can see why Mexico City (apart from being 'Knots 1st time there) was chosen for the filming of Day of the Gusano. They crowd is nucking futs, especially for the 'ground zero' section of Spit It Out, it's quite possibly the largest 'Jump The Fuck Up' they've had career wise so far. 
Clown tells us, "SLIPKNOT still has dreams for itself. Finally playing Mexico was one of them. It's been a surreal life of rock and roll for SLIPKNOT and the fact that the dreams still go on for us is simply incredible. Thank you."
Guitarist Jim Root continues, "We had such a great time at Knotfest Mexico… Not only with all the friends and bands that were there, but with the fans and the crowd we had to document it with. Now we get to share it with the world." 
Slipknot live is now much more of an experience. Plenty of pyro, lots of fire and a really slick performance, it's all very Motley Crue. Re-watching the other live DVDs you can see how slick the band have gotten live, but the danger has gone. No more Sid jumping into the audience or climbing the rigging, no more fights between Clown and other members, it all seems very safe on stage now. Understandably so, considering they've been at this for the best part of 20years. They are tighter than a nuns chuff and every song is performed at break neck speed.
It's a great DVD and the added bonus of an audio CD of this concert (which sounds just as good either cranked on the hi-fi or with headphones) is included in the package is most welcome.
Would I recommend buying this? Of course I would, it's amazing to watch and thanks to the audio CD, it's a pleasure to listen to as well. 
Score 7/10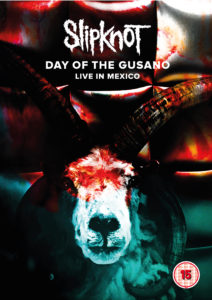 Set & Track List
01. Sarcastrophe 
02. The Heretic Anthem 
03. Psychosocial 
04. The Devil In I 
05. Me Inside 
06. Vermilion 
07. Wait And Bleed 
08. Prosthetics 
09. Before I Forget
10. Eeyore 
11. Duality 
12. Custer
13. Spit It Out 
14. Metabolic / 742617000027
15. (sic)
16. People = Shit
17. Surfacing / Til We Die
Release Date
20th October 2017
Label
Eagle Rock
For all things Slipknot click HERE and to purchase the product on many formats, click HERE
How useful was this post?
Click on a thumb to rate it!
Average rating 0 / 5. Vote count: 0
No votes so far! Be the first to rate this post.
Related
About the author
Some say Yank My Doodle, It's A Dandy! is a biographical movie based on John. Some have even said that his favorite artist is Chesney Hawke! All we really know is he sleeps inside out and his hair tastes like candy floss.