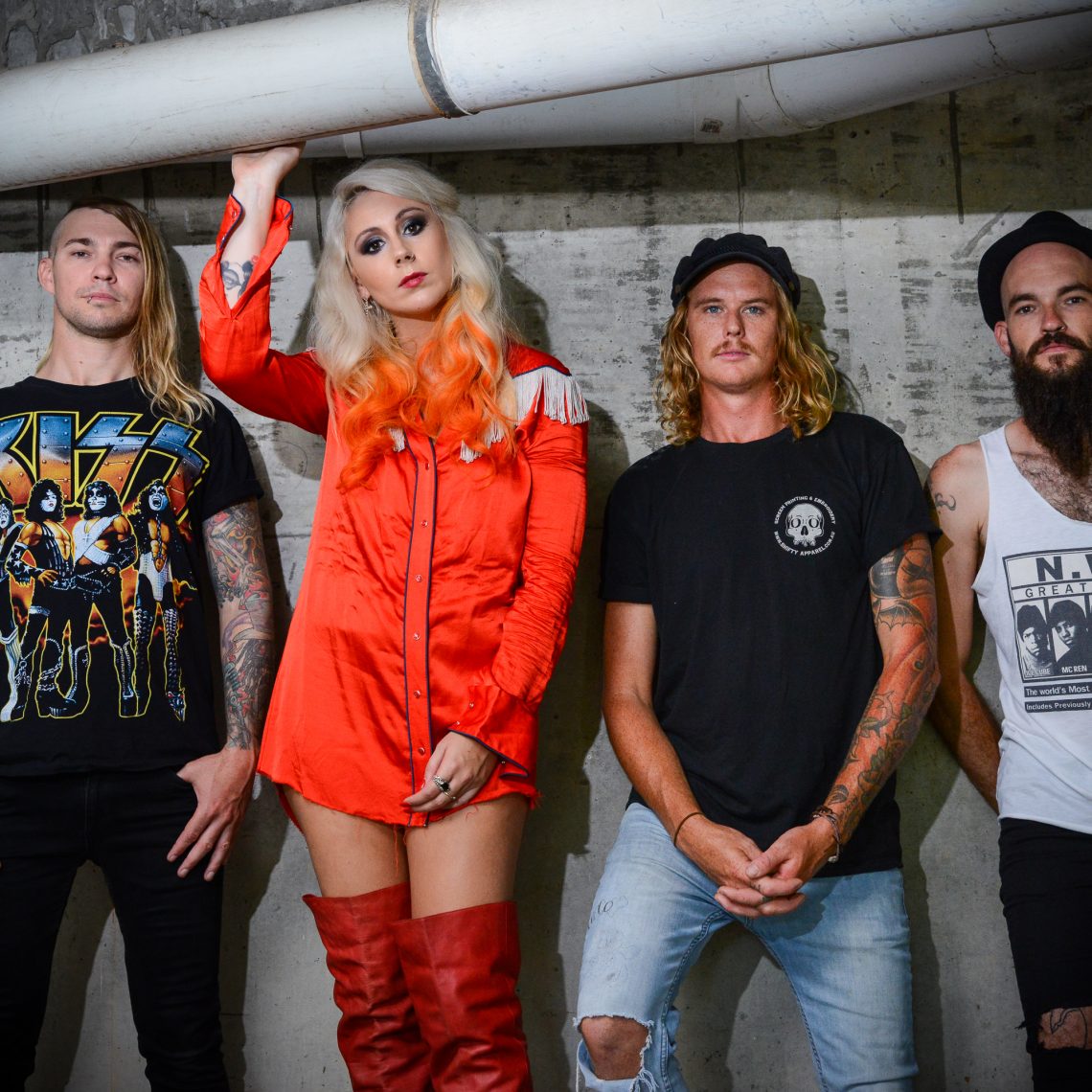 Smoking Martha – "In Deep"
14th November 2018
Australia has always had a pretty solid output when it comes to music on a global level; they cater for pretty much everyone, whether you prefer some AC/DC, or KYLIE MINOGUE or even a bit of ROLF HARRIS. But while these are now legendary/infamous in their respective fields, recent successes of the likes of PARKWAY DRIVE and TONIGHT ALIVE have kept Australia firmly on the map, so it's only natural that further artists emerge from the land down under. This brings us to SMOKING MARTHA…not to be confused with trendy new drugs like Spice, Martha (Consisting of vocalist Tasha D, guitarist Mick Broome, bassist Matty Mulheran and drummer Jordy Poynter) formed in Brisbane along the Gold Coast and have already established themselves as strong up-and-comers on the live circuit. 2018 sees them collaborate with Bad Reputation Records on an international release of their debut album "In Deep"…lets dive in.
We open up like Kim Jong-Il with "So Lonely" though while there are no puppets in sight here, the pacing does often come across as a little wooden. The initial sound of the guitar riffs has a certain WOLFMOTHER-inspired tone to it, but aside from a slightly bolder chorus, richer in melody and soaring vocals, it's quite safe and middle of the road. In terms of likeness, Tasha comes across as being somewhere between GWEN STEFANI and Chloe from SKARLETT RIOT, but the record doesn't quite get going just yet. Sadly though, it doesn't quite get going for the duration either…
Don't get me wrong there are moments of interest and enjoyment, in particular the albums highlight's "One Night" and "Follow"; the former is a shorter, sharp dose of gritty hard rock that takes advantage of Tasha's husky vocals layered over a pacey, up-tempo classic rock 'n' roll piece, while the latter opts instead for an almost TOOL-like sludgy riff approach; the brooding tone is well executed as it transitions into a deep, blues-rock inspired track. On the flip side then, "Baby Let Me Go" is a wonderfully sweet acoustic ballad, backed by soft string sections, allowing for Tasha's hushed vocal style to sound even more effective…she'd make a decent country singer truth be told.
Aside from that too much of the record falls short of the bands clear potential…"Say You're Mine", despite some solid riff work, as well as a wonderfully placed up-tempo hook leading towards the tracks climax never truly ignites, leaving the listener almost let down. Ironically Tasha repeats the line "I deserve more" and you can't help but agree. We do Tasha, we do! The same can be said for tracks elsewhere…"Find A Way" chugs along with about as much fluidity as Theresa May trying to dance without appearing like she was built by Skynet to fuck the future up, before closing track "Stranger Things" suffers from a case of the upside down; a flat and repetitive chorus despite its strong build up spoiling proceedings. Ironically again, lyrics of fighting to be relevant aren't backed up by the very song they're in.
If there's one appealing factor to salvage this fresh release is that is also contains five bonus tracks, which are demo versions of the bands 2014 self-titled EP and truth be told, here they sound all the more impressive! More rough around the edges and with a bit more bite; the raw rock appeal is something that clearly benefits them as a band musically and ideally it's something they should try to harness more going forward. Don't get me wrong the band sound great AS A BAND, but this album doesn't hit a home run. They may be smoking by name but in this instance the fire wasn't properly lit heading into the studio.
Score: 5 / 10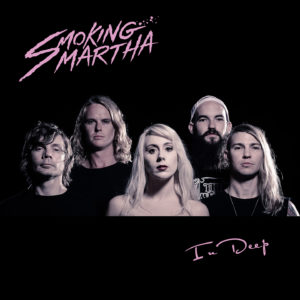 Track List:
"So Lonely"
"Say You're Mine"
"To The Stars"
"Ebb Of The Tide"
"One Night"
"Baby Let Me Go"
"Follow"
"Find A Way"
"What's Her Name"
"Stranger Things"
"All Lit Up (Demo)"
"Sweet As Honey (Demo)"
"Fake Promises (Demo)"
"Bad Choices (Demo)"