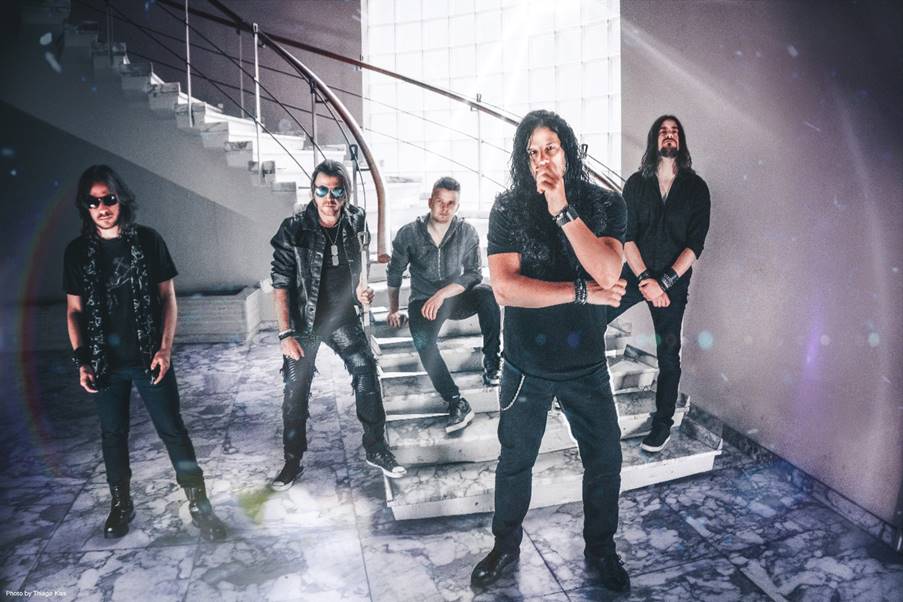 SOTO + Guests Stop,Stop, Scarlet Aura – Bannermans 3rd September 2019 – Edinburgh
5th September 2019
0
By
John Deaux
Soto return to the Scottish capital Edinburgh, for another night of copious merriment. This time in support of their epic album Origami. 
Opening tonight's proceedings was Scarlet Aura. A proper hard hitting metal band from Bucharest in Romania. Not the most likeliest of places to have a metal band but superb they were. Scarlet herself is a very fine vocalist and certainly knows how to work a crowd.  Quite simply a great heavy metal band, but a short yet sweet set. Check them out HERE
Stop,Stop from Bulgaria/Barcelona are a sleeze rock trio and my god does vocalist/bass player Jacob work bloody hard to get a crowd going.  This is a band that has untold amounts of energy. From their drummer, who could be comedian Carrot Top's twin, to the guitarist who wouldn't be out of place playing Rachel Bolan in the biopic of Skid Row.
Stop,Stop are a band with very much a contemporary feel yet still still remaining in touch with the classic. Check them out HERE
Now for the main event. SOTO. This wasn't a typical Jeff Scott Soto show. Mainly because this is his band SOTO. A totally different project to his full on solo material.
However, tracks that haven't been performed before in a Soto show, namely the Wet medley and their own mash up of 21st and XTC (which was amazing I have to say.)
The band were as tight as the knot that my headphones created while in my pocket  and when Jeff Scott Soto sang. Fuck me, it was other worldly. 
Of course I could sit here and pick the setlist apart, but I'm not going to.  It was pretty much faultless and a superb cross section of tracks from the 3 albums Soto has done. 
For all things Soto, click HERE
How useful was this post?
Click on a thumb to rate it!
Average rating 5 / 5. Vote count: 1
No votes so far! Be the first to rate this post.
Related