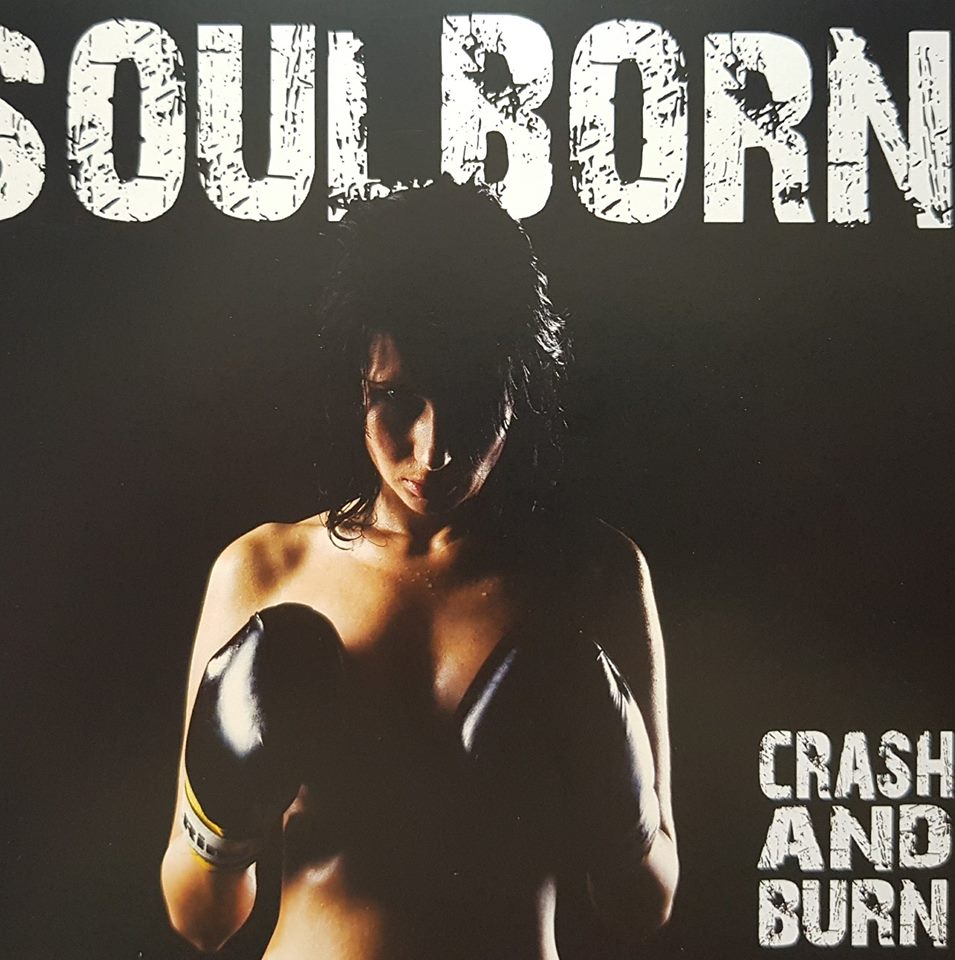 Soulborn – Crash and Burn
20th November 2017
0
By
John Deaux
Norwhich that's more well-known for being the place where Tim Westwood (BBC Radio 1 DJ & a bit of a wigger), Myleen Class of Hear'Say, Singer Songwriter, Beth Orton and Cathy Dennis, grew up and went to school. So having a Heavy Metal band spawn from there is a bit of a rarity. To have a Southern style metal band come from Norwhich is almost unheard of, until Soulborn that is.
Somewhere between Down, Neanderthal and Kyuss, Soulborn have release a 34 minute, 9 track album that is simply an earworm from start to finish.
For a debut album Crash and Burn shows a lot of promise for such a young band.  Lot's of crunchy riffs with pinched harmonics, gravel vocals and a rhythm section that has more grooves than an 18 wheeler trucks tires.
Everything about this album is right. Nothing appears to be forced, over thought or over done. This is one of those records that you'll put on and as soon as the opening track, Fill The Void kicks in, you'll feel like you're having a cuddle from an old friend. A great riff that just feels so good. 
Half way through this opus comes Son Of A Bitch, which starts like a radio friendly old school rock track, until the vocal of Mike Wallace comes in and blows all expectations out of the water.
There is nothing dull about this album at all.  Here at AATR we get thrown so many unsigned bands albums and E.Ps (which is no bad thing, keep them coming)that something special has to hit us across the head like a lump of 2×4 and Soulborn have hit the mark. 
There's a full on thrasher (Systems) a head down stoner, (Light Of Death) and of course the obligatory track that will have you wondering why this isn't getting more attention 
.
Crash and Burn is well worth checking out and one of the best things about it is, it wont break the bank to get a copy (£5 +p&p*). I guarantee it'll stay in heavy rotation for some time as it'll leave you craving for a second album, so get writing fellas.
Score 8/10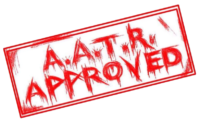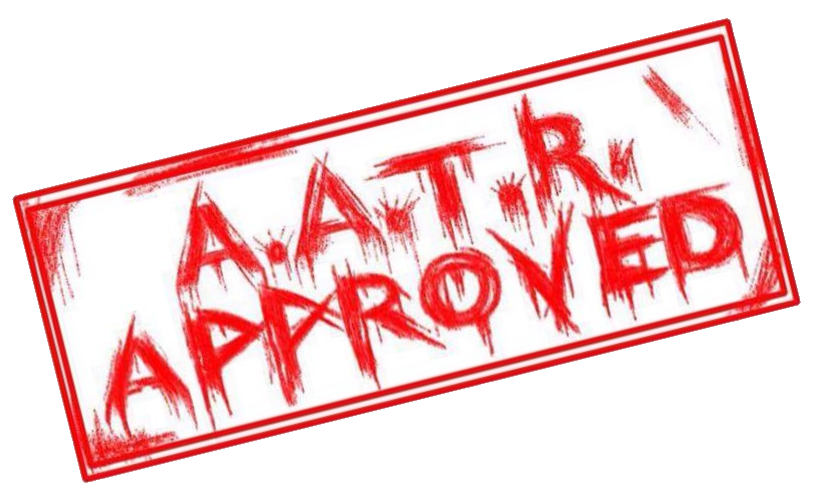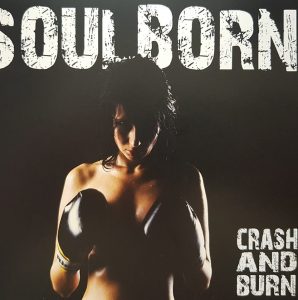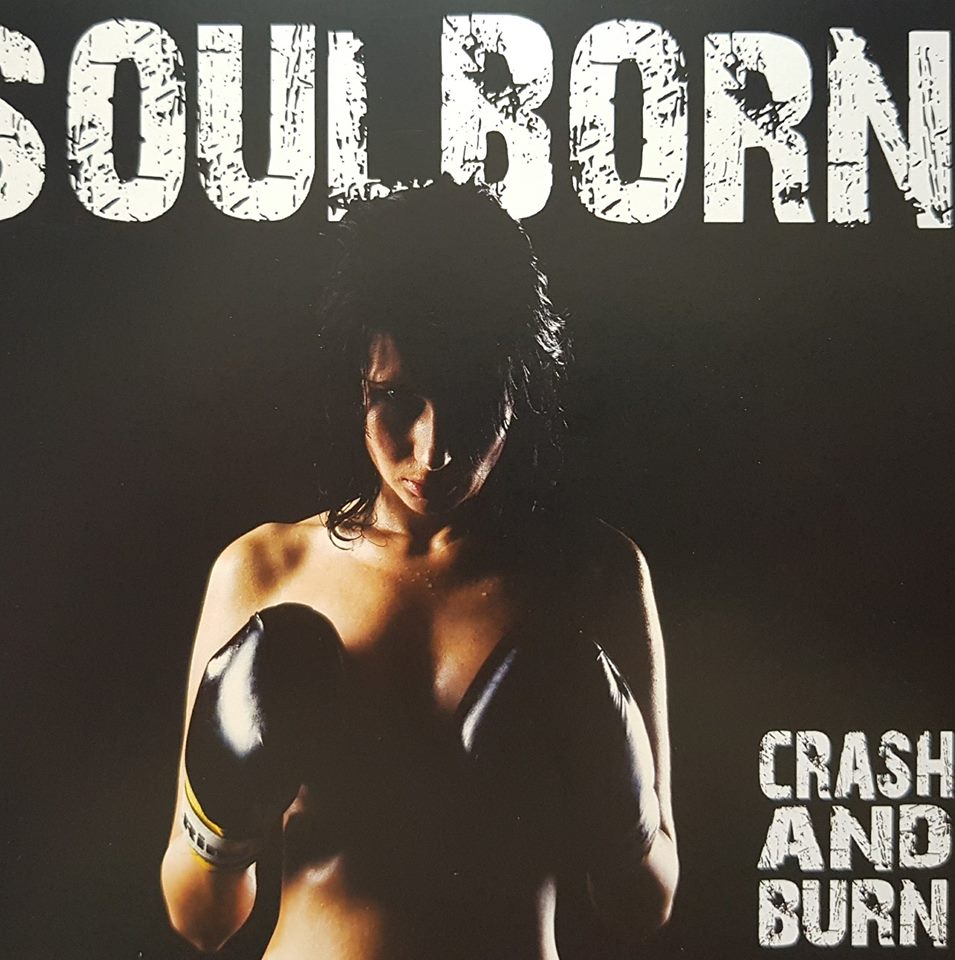 Track List
1. Fill The Void 
2. Beck and Call 
3. Penitent Man 
4. We Grow 
5. Sonofabitch 
6. Light of Death 
7. Systems 
8. Zero 
9. Strive
Release Date
NOW
Label
SELF RELEASED
*price correct at time of publication
For all this Soulborn click HERE, to purchase the album click HERE and to read an interview with bassist Mark Gamble, cick HERE
How useful was this post?
Click on a thumb to rate it!
Average rating 0 / 5. Vote count: 0
No votes so far! Be the first to rate this post.
Related
About the author
Some say Yank My Doodle, It's A Dandy! is a biographical movie based on John. Some have even said that his favorite artist is Chesney Hawke! All we really know is he sleeps inside out and his hair tastes like candy floss.