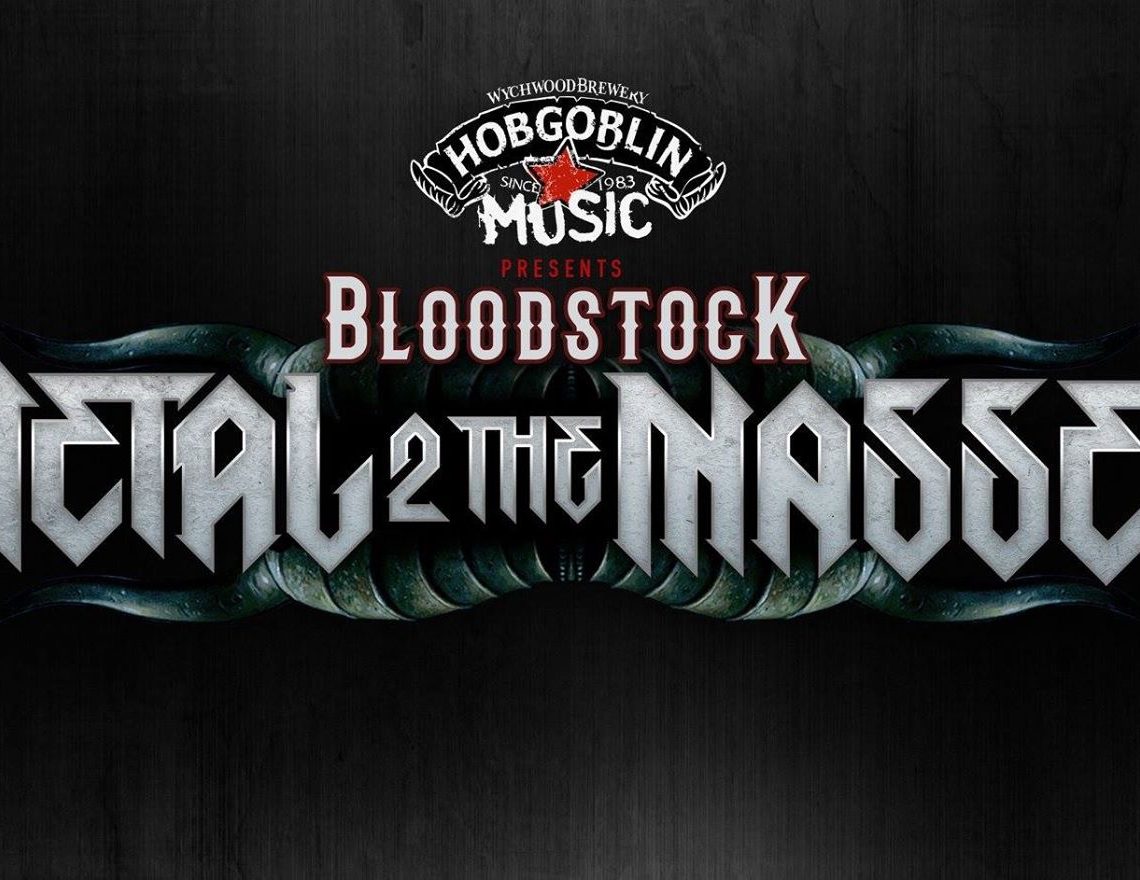 Squatters Top Tips For Metal 2 The Masses
7th February 2017
0
By
Princess Of Darkness
Earlier this week Bloodstock Radio DJ Paul McMonnies aka Squatter released his top tips for bands entering Metal 2 The Masses to help give an insight into what bands can do to help them progress in events such as these.
Here's what he had to say
Having been involved in the Metal 2 The Masses and having talked to a LOT of competing bands over the years, I'm often asked for advice by them on "what the judges are looking for"
I've been invited to be an M2TM judge on more than one occasion  but I've declined each time purely because – although I'm a regular at the New Blood stage – I don't have the "musical ear" to appreciate the technical qualities of a band and that (for me anyway – others have disagreed!) makes it unfair for me to making such a big decision, even at the initial heats rounds, HOWEVER… I have picked up on a lot of comments and observations from various people (both judges and voting punters) over the years, so I thought I would just jot down a few words of advice for any competing M2TM bands, and would invite others to add to this list, expand (or argue against! lol) any of these points, etc. etc.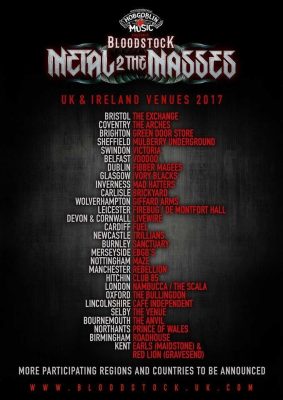 ADVICE FOR M2TM BANDS
Be at your best – it sounds obvious, but you really need to "bring your A game" to EVERY M2TM performance – practice like hell and be well rested so you can put all your energy into your performance and following on from that…
Be sober – you're not going to be at your best if you're alcohol-impaired – there is time to drink after your performance, but even then, remember that you could still be under scrutiny, so moderation is the key as ever
Be professional – if something goes wrong before, during or after your set, all members of the band need to be seen to be dealing with it in a professional manner 
Be supportive – check out and support the other bands in a positive manner, maybe give them a shout out on stage (but not to the point of being cringeworthy!) and…
Be humble but confident – don't put yourselves down and say that the other bands are better, but don't big yourselves up and say you're going to walk it – middle ground is the key
Be likeable – remember that the fans vote is a part of it as well, and you will often be trying to get secondary votes from fans who have PRIMARILY come to see one of the other band (I myself have been to heats to support one band, and ended up voting for another – no names mentioned though!!) – a bit of banter and stage presence never goes amiss
Be mobile – MOVE! Movement is a key factor that I think a lot of bands tend to forget about, often as there is limited stage space and they are either nervous or trying to concentrate on playing the right notes! Try to move around if you can.
Be positive – this is possibly the best advice I can give (in ANY walk of life actually!) If you show a positive attitude and enjoy yourself and what you are doing then this will be clear to both the audience and the judges and I think it's a a big factor
Be gracious – if the result doesn't go your way, congratulate the winners and put a brave face on it no matter how disappointed you are! Remember that it's NOT the end of the road for you as a band, and you are possibly still being observed. Some M2TM regions will have a "wild card" round to invite bands back in, and of course BOA have been known to keep tabs on bands and invite them outside of M2TM. You also never know who is in the audience – there may have been other promoters who liked you more than the winning bands and want to offer you other gigs.
And finally…
GO FOR IT! Essentially BOA want festival-ready bands who will not look out of place on the New Blood stage, who will look comfortable and capable up there and who will take the golden opportunity to entertain a tent full of metalheads! 
Play like you are already playing at Bloodstock – and who knows, in August you might be doing exactly that! \m/
How useful was this post?
Click on a thumb to rate it!
Average rating 0 / 5. Vote count: 0
No votes so far! Be the first to rate this post.
Related
About the author
I started off in media back in 2009-2010 working for Rach at Bolton FM as her PA. I was then a Radio DJ in Blackpool for 2 years 2010-2012 for Impact Radio doing the Rockout Show, until the station closed due to lack of funds. From here i went onto working for My Global Mind Webzine, TBFM Radio & Magazine and now All About The Rock. Currently writing and doing photos for 3 webzines keeps my days filled with lots of rock n roll updates and music lovelyness.