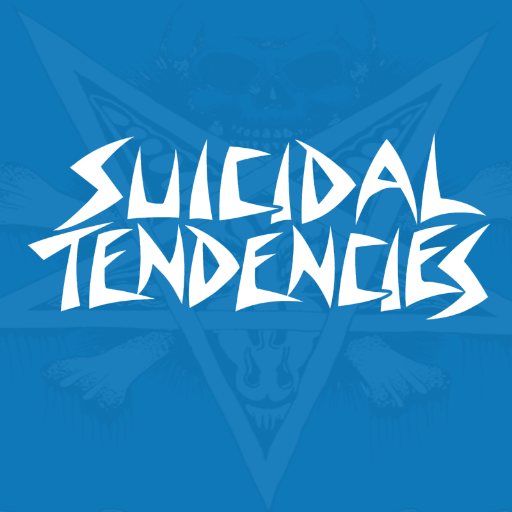 Suicidal Tendencies – "Still Cyco Punk After All These Years"
2nd September 2018
0
By
Gavin Griffiths
At its core, music as an art-form offers so much more versatility compared to other types of media. With so many cultures and styles, you're never short of inspiration for new genre's or, the motivation to combine sounds to create something fresh and exciting. Granted these days more often than not someone has already beaten you to the punch given the level of saturation (Honestly I was heartbroken when I discovered there was already a post-native American woodwind doom-jazz circle…dreams legit shattered that day!) On a serious note though, the idea of genre-mashing has existed since day one essentially and right now I'd like to cast your mind back to the 80's, arguably one of the most important decades in music.
There was so much transition happening in the 80's…we were leaving the era of classic rock, early punk and traditional metal and now beginning to explore new ideas, and this is where SUICIDAL TENDENCIES come in. The Californian's had their roots embedded deeply in old-school punk rock upon their formation in 1980, but their heads were turned by the evolution of a much speedier, harder-hitting aggressive type of metal dubbed thrash. The style so perfectly sat with their anarchic no-fucks-given mentality and they in-turn became one of the godfathers of crossover thrash. Today we find vocalist Mike Muir the only original member, but the name and legacy lives on as they prepare to release "Still Cyco Punk After All These Years"…a re-recording of Mike's 1995 solo album, but with a fresh take, not to mention Dave Lombardo on drums now leading the march…the question though isn't whether they are or aren't still cyco…it's more a case of, does it matter?
The album opens up with "I Love Destruction" and immediately you think we're about to throw-down hard and heavy and it's encouraged by the opening line "Violence isn't the only option…until my fist hits your face!" but sadly…it becomes this predominantly up-beat almost pop-punk piece with gang vocals and lots of whoa's…there's a lot of quirky charm here and it really isn't what you expect AT ALL. It's more befitting a skate footage montage on Jackass as opposed to sounding rebellious or remotely rowdy. Lead single "F.U.B.A.R" follows up and being an acronym for 'Fucked Up Beyond All Recognition' you'd hope they stepped it up and they at least deliver here musically…the classic, no-nonsense punk rock shining through…it's easy to imagine smacking yourself with beer cans and downing warm Budweiser like you're Hellboy from Haggard to this…much better.
Elsewhere "Nothin' To Lose" which featured on this years earlier EP "Get Your Fight On!" still retains its frenetic, raw, up-tempo energy and utilises more of an early hardcore punk style, resulting in it being as enjoyable here as it was back in March, while "Gonna Be Alright" leans more towards the heavier thrash metal influences; hitting hard with SLAYER-esque riffs and wails, but it's an annoyingly stop/start track over its run time. The rest of the album is sadly quite…tame. "All Kinda Crazy" chugs along with all sorts of cliché lyrics like 'You say violence, we say fun!' and it's like damn we've got a badass over here! This is kinda crazy the same way as pepper is kinda spicy. "Sippin' From The Insanitea" is a quaint little play on words but seriously guys…there's nothing punk about PG Tips sort yourselves out lads yeah? We finally close up then on "Save A Peace For Me" which has some decent guitar licks but it's more like a classic, blues-based rock 'n' roll cut for the most part, completely defeating the point in being utterly cyco punk. The main issue here I guess is that, when this first came out in 1995, Muir himself stated that he felt it wasn't right for Suicidal Tendencies and I'm afraid, just because you've got Lombardo behind the drum kit driving these songs now it doesn't mean it's suddenly fine…vocally there seems to be a lack of conviction and is sadly rather meek as opposed to maniacal. Credit where it's due they ARE still punk after all these years, but, then again it's technically a re-release so even that's clutching at straws. Now please excuse me, as I'm off to get F.U.B.A.R…
Score: 4 / 10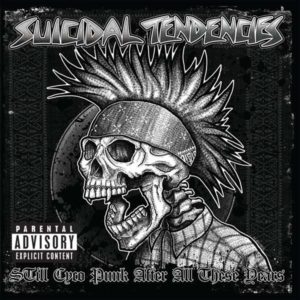 Track List:
"I Love Destruction"
"F.U.B.A.R"
"All Kinda Crazy"
"Sippin' From The Insanitea"
"It's Always Something"
"Lost My Brain…Once Again"
"Nothin' To Lose"
"Gonna Be Alright"
"Ain't Gonna Get Me"
"All I Ever Get"
How useful was this post?
Click on a thumb to rate it!
Average rating 0 / 5. Vote count: 0
No votes so far! Be the first to rate this post.
Related
About the author
Gavin Griffiths AKA GavTheGothicChav 31 Based In South Wales Favourite Bands: HIM, The 69 Eyes, Paradise Lost, CKY, Rise Against, Alkaline Trio, Type-O-Negative, Turbonegro, Depeche Mode... Enjoys: Pizza, Jack Daniel's, Comedy Roasts, WWE, Horror Movies, Sloths, Panda's, Eurovision Dislikes: The Concept Of Being "Offended", Hype, Instrumental Tracks, Interludes, Overly Long Tracks