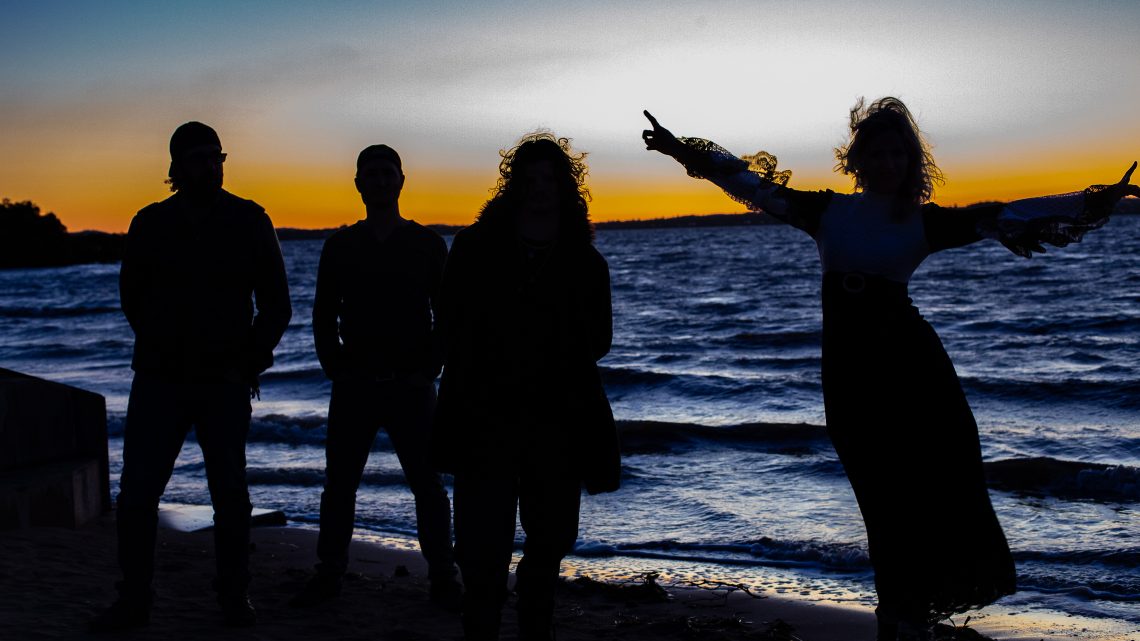 Sunset Junkies Announce New Album and Release New Single 'Pentagram'.
15th May 2021
0
By
Queen Nikki
Brisbane's Prog-Metal Sensations Sunset Junkies announce their sophomore album Darkness Visible and release their crushing new single Pentagram. Mixed by Grammy Award-Winning Heavyweight David Bottrill (Tool, Muse, Peter Gabriel, King Crimson) and Ryan McCambridge, this composition showcases soaring melodies and rich choral arrangements, courtesy of dual-vocalists Ellie Jane and Byron Short, underpinned by energetic riffs and complex rhythms, maintaining accessibility through brilliant songcraft and daring, experimental production.
 'Pentagram' introduces itself with a pensive high-energy riff, before kicking into full gear with extreme vocals bolstered by a groove metal-inspired bass and drums rhythm section. Verses highlight the juxtaposition of Jane's & Short's respective vocal ranges, textures as well the personas they inhabited in the creation of this offering. Anthemic choruses herald an impeccable contrast to the rest of this fiery track with hook-laden vocals, brimming with a cocktail of vibrance, warmth and cold darkness, sitting atop methodically curated and sophisticated instrumentation. The crescendo further propels the song with chants of 'Turn The Pentagram Upside Down' becoming ever-present before inevitably fading out.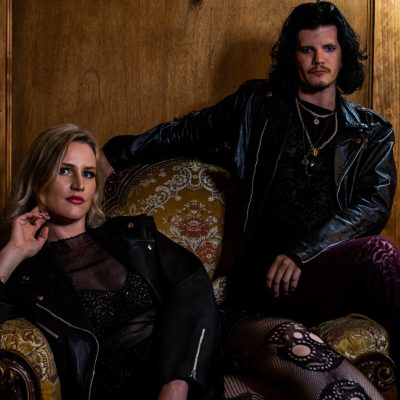 Vocalist Byron Short on the new single '" wanted 'Pentagram' to be the first taste of Darkness Visible. It's perfectly indicative of our development since Cosmos and it lets fans know what they're signing up for if they choose to follow us further down the rabbit hole.'Pentagram' is a big, bold behemoth of a track, a declaration of artistic intent and a deep philosophical exploration of what it means to be free, to cast aside society's constrictive expectations and embrace your true essence, dark as it may be."
Incorporating influences such as Tool, Opeth and Devin Townsend, Sunset Junkies have forged a respected name for themselves in the Australian Metal Scene with their eclectic mix of progressive metal, modern rock and groove metal. Building on the grandiosity and scope of their debut album 'Cosmos', their new record 'Darkness Visible' explores the depths of the soul rather than the expanses of the universe and the result is a progressive metal masterpiece.  With the release of 'Pentagram' from their much-anticipated upcoming album 'Darkness Visible' due for release in August 2021, the band is set to make a mark on the Australian Heavy Music World and beyond!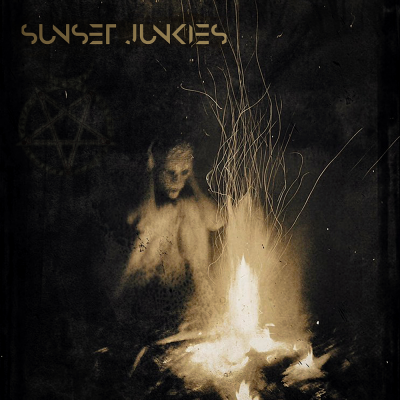 TRACKLISTING
1. Let It Out
2. I Wanna Be The One
3. Lily
4. Dark Dreams
5. Pentagram
6. Love & War
7. Godless
8. Darker Still
9. Divinity
Links: 
How useful was this post?
Click on a thumb to rate it!
Average rating 0 / 5. Vote count: 0
No votes so far! Be the first to rate this post.
Related
About the author
"It does not require a majority, but an irate, tireless minority, keen to set bushfires in people's minds." Hail Satan!