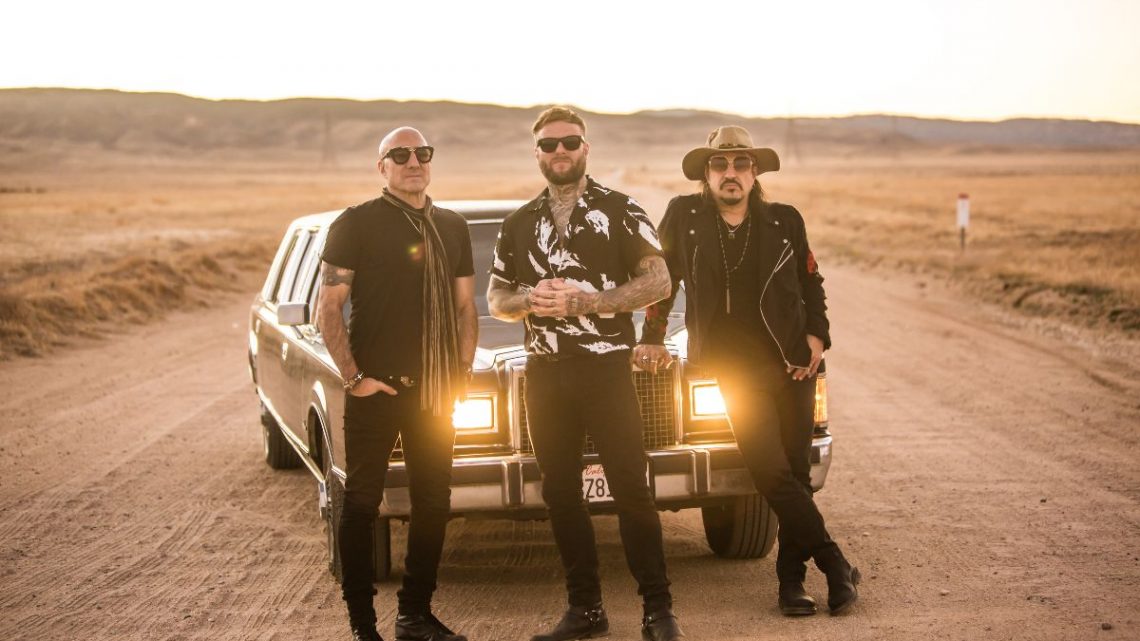 Supersonic Blues Machine Reveal Official Video for "Too Late"
24th June 2022
0
By
John Deaux
To celebrate the release of their brand-new album, Voodoo Nation which is out today via Provogue/Mascot Label Group, Supersonic Blues Machine have revealed the Official Video for "Too Late"
The new album once again features a coming together of icons along with some of the most exciting names in blues;
Charlie Starr (Blackberry Smoke), Eric Gales, Joe Louis Walker, Ana Popovic, Kirk Fletcher, King Solomon Hicks
and
Josh Smith.
They have previously released the official video for
"8 Ball Lucy" ft. Sonny Landreth
and
"All Our Love" ft. Charlie Starr
.
At the core of the band is producer/bass player 
Fabrizio Grossi
(Steve Vai, Alice Cooper, George Clinton, Slash) and drummer
Kenny Aronoff
(John Mellencamp, Meat Loaf, Brandon Flowers, John Fogerty, Red Hot Chili Peppers) with British rocker 
Kris Barras
 replacing Lance Lopez as singer-guitarist. Barras has a recent UK Top 30 album chart hit in March himself, and he is leading the pack of the British hard rock revival with several A-list singles, BBC Radio appearances and sell-out shows.  
Talking about the song Kris Barras says, "'Too Late' originally started life as a potential Kris Barras Band track, but as I was writing more and more towards the Heavy Rock direction, I felt that this song might be more suitable for Supersonic Blues Machine. I sent it over to Fab to see what he thought, and he loved it. He put his own spin on it, I call that "supersonicify-ing', adding a funkier bassline, soulful BVs and of course, Kenny laying down a fat groove. So, although I wrote the bare bones to the song, it really came to life once everyone had put their own spin on it. The lyrical meaning behind the song is a story of not being able to change the past and not wanting to forgive someone that has done wrong by you. The video kind of takes this story a bit further, showing that maybe holding grudges and not forgiving someone, can ultimately lead to regret. The video was produced in a mixture of places. The band scenes were shot in a Californian desert, the acting scenes were filmed in Serbia and the video was actually edited and colour graded by myself in sunny old England!"   
Voodoo Nation
is the band's third studio album. On their evolution, Fabrizio says, 
"
Kris comes from this British school of hard rock and blues. This is a different sound to Kenny and me with the Allman Brothers, Sly Stone & The Family & Mountain. On 
Californisoul
(2017), we were going more West Coast Funkadelic 60s and overall jam vibe. Blues but with more of a hippy flower power." "With Kris, we wanted his footprint there, so that's why you hear Led Zeppelin, Pink Floyd, and Gary Moore. Kind of a Union Jack imprint over a Star-Spangled Banner."  
The lyrical front on 
Voodoo Nation 
is less forgiving than everything in the past. "I'm not saying fuck flower power because that's always the message," Grossi says. "But there are very introspective things and a lot of the theatrics that we are dealing with on this record which I would say are fairly common in the blues but are dealt with a twist. There is a lot of Devil's stuff in this record."
How useful was this post?
Click on a thumb to rate it!
Average rating 0 / 5. Vote count: 0
No votes so far! Be the first to rate this post.
Related