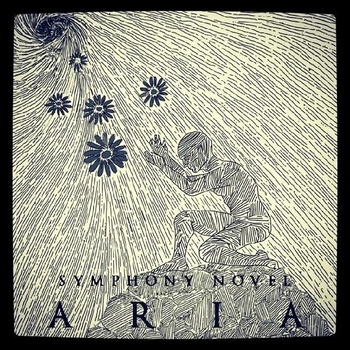 Symphony Novel – ARIA
31st March 2014
I live in the UK, and unfortunately am therefore not an active member of the India metal scene.  Luckily for me, however, one of the advantages of writing for All About The Rock is being approached by bands to review albums and, as a result, discovering some amazing music that I might not have otherwise come across.
Mumbai based Symphony Novel is a perfect example.  These guys were started in early 2012 by Rachit Sachdeva (band songwriter, and guitarist) and have already been getting rave reviews.
The band describe their music as post rock / experimental / world / progressive – which lets you know that this is a band trying to do something different.  And listening to this, their debut album ARIA, I think they have managed to do that – because this is a 6 track album of progressive rock that masterfully blends together Indian and western influences to create something rather exceptional.
Opening track, 'Chant', is a mellow and ghostly number that builds up gradually from post-rock to progressive metal – with Bhavika Shetty's haunting vocals providing the perfect accompanyment to the eerie soundscape.   It's a wonderfully subtle track, and the perfect start to the album.
Second track, 'The Lake' is a heavier, more moody number, but as equally haunting as the first.  It's more hard-rock than post-rock, and yet retains the overall sound and feel of the album.
'Disorder' starts with some gentle acoustic guitar, and then the electric guitars kick in and everything moves up a level.  It's an instrumental number, and provides a nice contrast to the first two vocal focused tracks.  Muscially, it has a down-tempo metal feel to it… almost like a mellow Iron Maiden number.
'Infirmity' is my favourite track on the album.  It's a heavy, almost hypnotic track, with the wonderful chanting and rhythmatic vocals giving the track an almost gothic sound.
'Tranquilize', another instrumental number, has a more "western" sound to it – and again, is a nice contrast to what has come before.  It's a more uplifting, life affiriming piece, and in places it sounds like a slower paced Dream Theater or Porcupine Tree.
Final track, 'Smokin Sap' is a slow moving heavy rock number, with soaring vocals by Gauri Aayer that compliment the rhythm and melody to create a refreshing finale to the album.
Symphony Novel have done an amazing job – ARIA is an album of incredibly well executed music that manages to combine a number of different influences and, as a result, works on a number of different levels.  It's powerful, and moving, and leaves you feeling like you've experienced something special.
Score: 8.5 out of 10
ALBUM INFO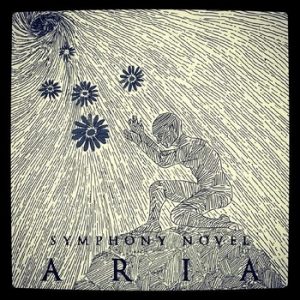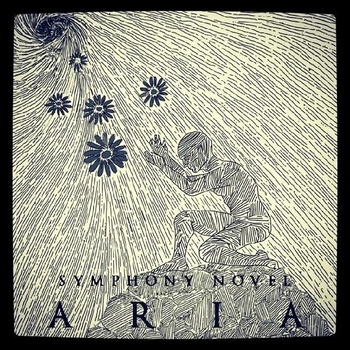 Tracklist
01.  Chant
02.  The Lake
03.  Disorder
04.  Infirmity
05.  Tranquilize
06.  Smokin Sap
Release Date
5th September 2013
Record Label
Self released
Album Credits / Personnel
Aslam Khan – Recording, Mixing and Mastering.
Gautam Deb and Cyriac Varghese – Album Artwork , Logo.
Rachit Sachdeva – Guitars
Gauri Aayer – Vocal on "The Lake", "Infirmity" and "Smokin Sap"
Bhavika Shetty – Vocals on " Chant" and backing vocals on " Infirmity"
Sheldon D'silva – Bass
Gino Banks – Drums, Percussion
Links
http://symphonynovel.bandcamp.com/   (digital copy)
http://www.bajaao.com/shop/172-albums/19839-symphony-novel-aria.html   (CD copy)
https://www.facebook.com/SymphonyNovel?ref=hl