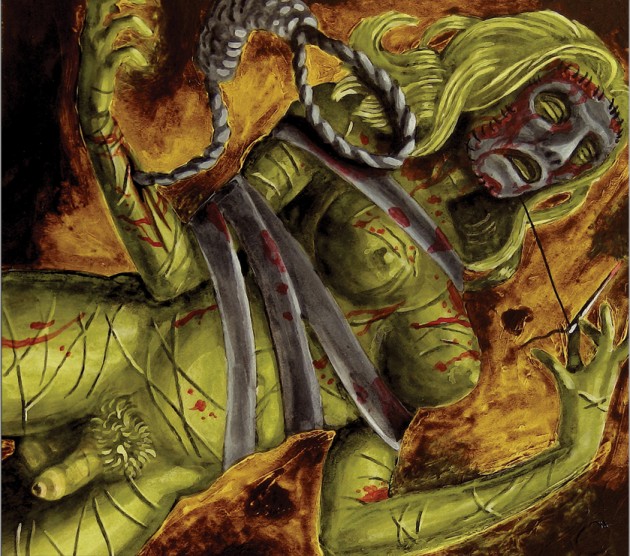 Lord Mantis – Death Mask
31st March 2014
Relatively unfamiliar with Lord Mantis' previous releases, I was recently turned onto the band with the addition of Abigail Williams own Ken Sorceron joining the fray. I will start by saying I had no idea what to expect and from the intro of the first song to the very end I received one of the darkest heaviest offerings I have heard in years.
This band is definitely a metal band through and through, but beyond that they are uncategorizable. There are a ton of elements present here weaved together so well it's almost hard to keep up. The first track, Body Choke, is a perfect description of how it affects the listener. It grabs unto you and doesn't let go until the devastating finale. I am near speechless on how remarkable this release is. Take Monotheist-era Celtic Frost, or Tom G. Warrior's newest incarnation, Triptykon, but eliminate the occasional beautiful passage adorned with female vocals; this release is nothing but a earth shaking apocalyptic ominous monster. Lord Mantis strip away all hope and force themselves upon you with a ferocious carnal appetite.
Unlike other bands in the black metal genre, Lord Mantis only borrow the classic approach occasionally opting more often for a slower death pace approach that leaves you crawling away in musical ecstasy or agony…not sure which.
Possession Prayer is definitely the standout track on the record. I believe it is a glimpse into Lord Mantis' transformation. It embraces their Chicago roots combining elements of the harshest sounds of 90's industrial ala Ministry at their worst (best!) . It recalls a time where WaxTrax ruled my world and combined that feeling of emptiness and despair with the heaving earth heaviness of the end of the world. Possession Prayer is a mantra not unlike what industrial stalwarts Nitzer Ebb made famous with Join the Chant except remove the danceability and cheekiness and replace it with a murderous and menacing vibe.
I cannot say enough about this album, but it will definitely not be received like this by everyone. This is not a casual listen; this is a guided tour of depravity, disgust, and prime evil. There are a lot of people who will not be able to stomach the magnitude of this release, but for those who can it will be an enlightening experience.
SCORE – 9.5 out of 10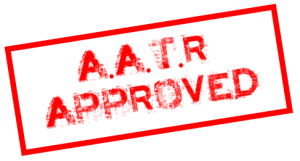 ALBUM INFO
Track Listing:
1. Body Choke
2. Death Mask
3. Possession Prayer
4. You Will Gag For The Fix
5. Negative Birth
6. Coil
7. Three Crosses
Record Label:
Profound Lore
Release Date:
April 29th, 2014
For Fans of:
Triptykon, Celtic Frost (Monotheist Era), Satyricon (modern), Sunn O, Neurosis, 90's Industrial, Dodheimsgard (666 Inernational)