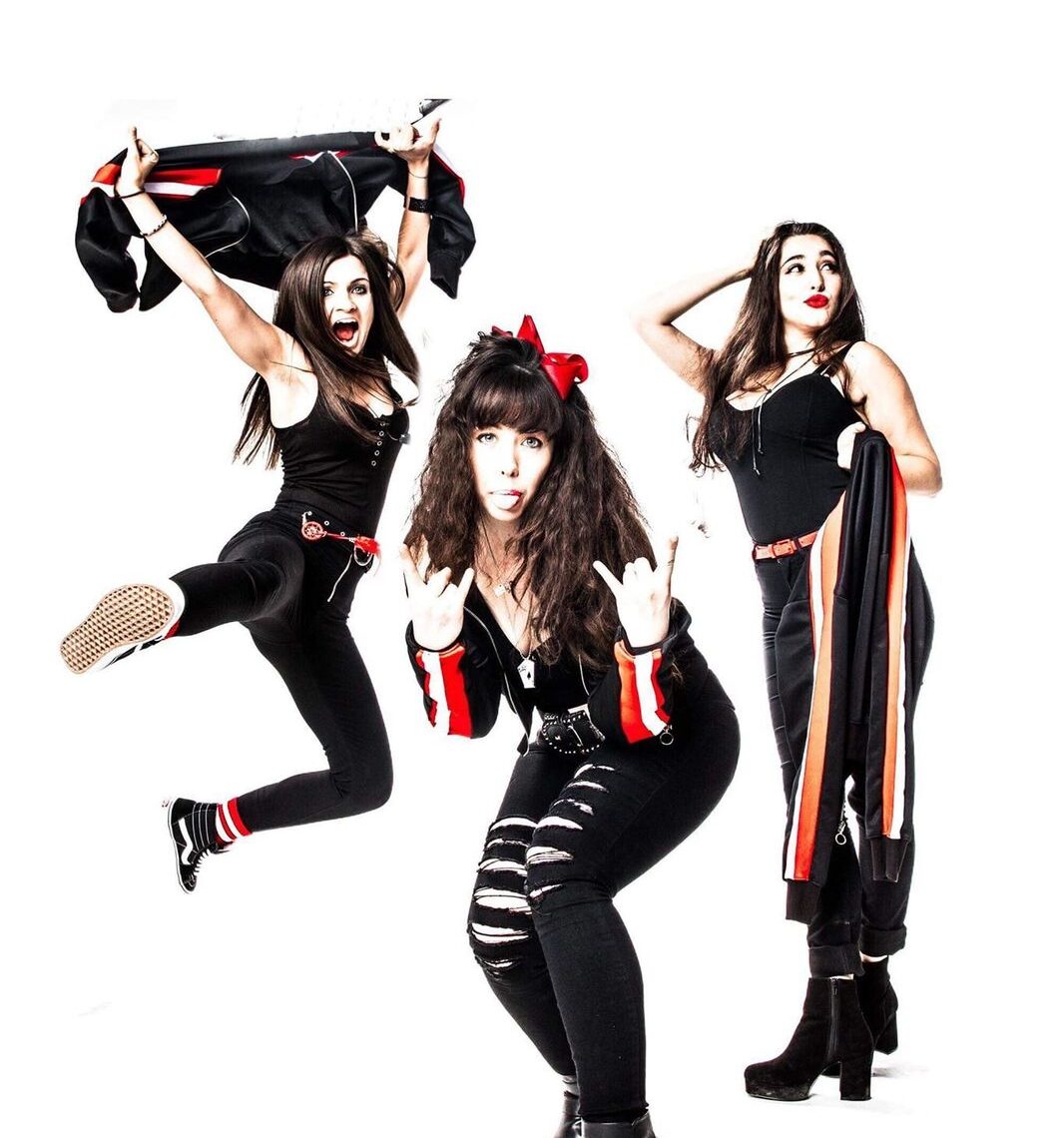 Tequila Mockingbyrd announce Tour and reveal BRAND NEW forthcoming single and video.
11th April 2018
Tequila Mockingbyrd announce European Tour including UK Support with The Treatment and reveal a BRAND NEW 
forthcoming single and video.
No Lemon, No Salt, No Chaser, Melbourne's Tequila Mockingbyrd are a shot of straight up rock n roll and they are back in Europe this Summer and hitting the road harder then ever!
The tour kicks off in May in Ibiza for HRH Road Trip followed by an 8 day tour of main land Spain, a stint of UK national headline dates scattered with summer festivals and topped off by joining the bill with Hard Rockers
The Treatment
in September. These Byrds show no sign of slowing down and have had a winter season of writing, recording and.. erm… drinking cocktails! 
Not only that… But we can now officially reveal details of the
BRAND NEW
single
'TELL ME'
 with accompanying video that will be available on
April 27th
 from all major online distributors. 
Here's what Drummer Josie has to say about the single: 
"We've spent the past couple of months cooped up in the studio in Melbourne writing and recording the new record so we are absolutely raring to get back to Europe just in time for summer. We can't wait to rock the new tracks live and loud – new single "Tell Me" is a taster of what's to come – rocking, catchy and from the heart. We hope it gets stuck in your head!"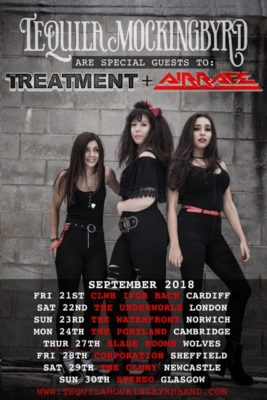 Tour Dates 2018 
9/5 Hard Rock Hell Festival Ibiza
12/5 La Ley Seca – Zaragoza
13/5 Café Cultural Auriense – Ourense
17/5 Rocksound – Barcelona
18/5 Café del Teatre – Lleida
19/5 Festival Henares Rock – Guadalajara
20/5 Urban Rock Concept Festival – Vitoria
30/5 Talking Heads Southampton
31/5 The Iron Road Evesham
1/6 The Craufurd Arms Milton Keynes
2/6 Camden Rocks Festival London
3/6 Corporation Nightclub Sheffield
7/6 The Queen Vic South Shields
8/6 Kasbah Nightclub Coventry
23/6 The Iron Road Evesham
1/7 Keynsham Festival Bristol
7/7 Seven Sins Festival, Swansea w/ The Jokers, Ryders Creed + more
8/7 Amplified Festival Gloucestershire
4/8 The Platform Morecambe w/ Massive Wagons, Mason Hill + The King Lot
21/9 Club For Bach, Cardiff w/ The Treatment + Airrace 
22/9 The Underworld, London w/ The Treatment + Airrace
23/9 The Waterfront, Norwich w/ The Treatment + Airrace
24/9 The Portland, Cambridge w/ The Treatment + Airrace 
27/9 Slade Rooms, Wolves w/ The Treatment + Airrace 
28/9 Corporation, Sheffield w/ The Treatment + Airrace 
29/9 The Cluny, Newcastle w/ The Treatment + Airrace 
30/9 Stereo, Glasgow w/ The Treatment + Airrace