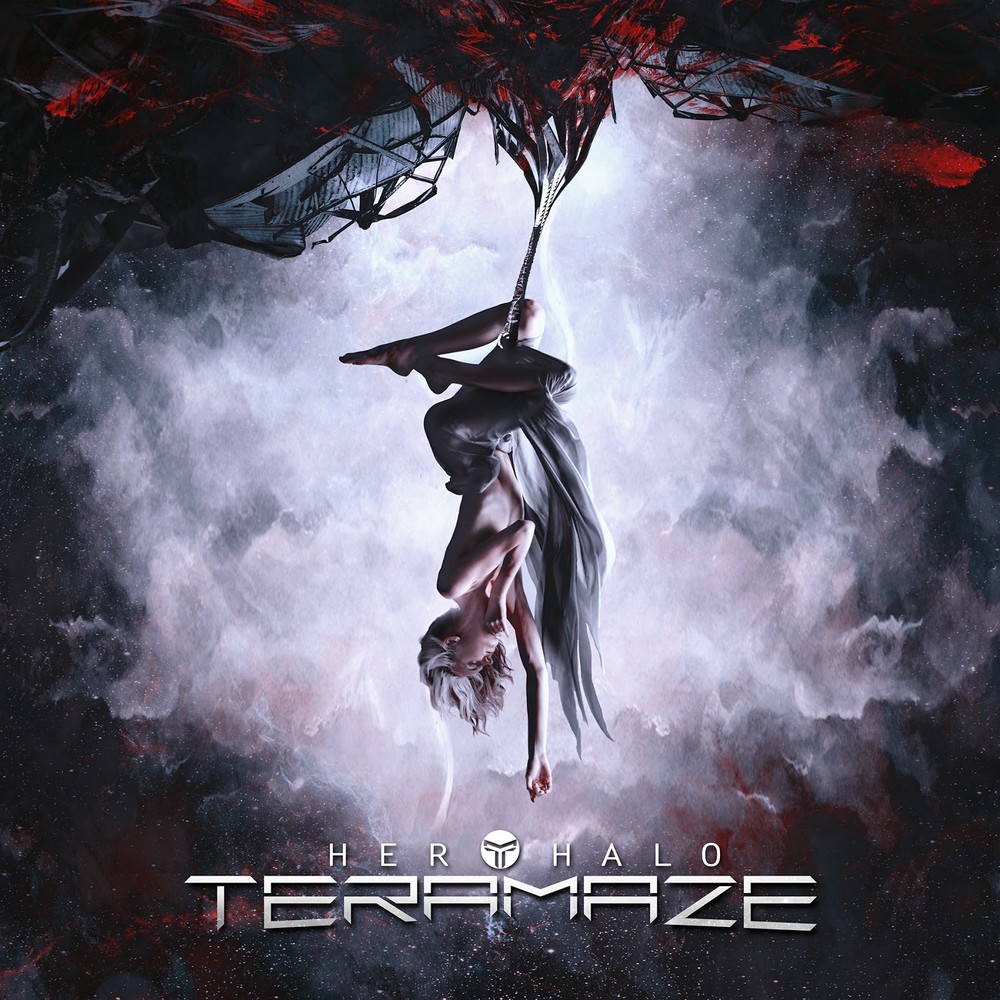 TERAMAZE – "HER HALO" CD REVIEW
1st November 2015
Hailing from  Melbourne, Australia, progressive metallers Teramaze unleash their 5th album & 1st release for Music Theories recordings which is a part of the infamous Mascot Records 6th November 2015.
From the acoustic guitar intro of An Ordinary Dream which is just under 14 minutes & an absolute epic track right the way through to the closing of the last track "Delusions of Granduer".  This album has more epics than an adventure novel & more time signature changes that Big Ben under renovation & this can be heard with the 1st single "Out Of subconscious" from this cinematic album.
https://www.youtube.com/watch?v=EVLHhuApV28
Teramze have produced their finest work on this album & will probably go down as a classic example of what progressive music should be in the metal genre.
Her Halo is a sublime album to listen to.
New boy Nathan Peacherys voice is so well suited to this band & because of this you can certainly tell that even behind all the insane time changes they have really focused on the songs aswell.
When asked about the writing process Dean Wells (guitar) had this to say "It was very much a conscious decision to focus on the songs. Our music is all about the song as a whole. If a melody only needs a slow guitar solo with only three notes, then so be it. There's no need to add anything else that might take away from the track itself. If we focus on the songwriting, we can appeal to musicians or anybody who loves good music."
It's not just good music, this record is GREAT.
This album will certainly be the re-birth of the band as it's a brand new start with a new vocalist, new record deal & of course this brand new album.
Personal favourite of mine is the 6th track on the album "Trapeze" a minute & 42 second instrumental that encapsulates the musicianship of this band amazingly well.
From the double kick drumming & technical ability of Jayson Sherlock & the fretboard mastery of Allan Heyne on bass is just breathtaking.
Of course Wells' guitar virtuosity is a perfect example of less is more & how effective breathing space is within the guitar lines to make a more comprehensive piece of cinematic joy.
The ballad "Broken" is as heartfelt as it gets & soars to amazing heights as Pearchys vocals on this track shows exactly what this guy is really capable of.
Final track "Delusions of grandeur" is something incredibly special & hopefully it's a little insight into what the band will do next. Piano & keys features heavily on this track & they add a tremendous depth as it dances around the vocal in the quieter moments with such ease & great effect.
To say that I am impressed with this album is an understatement.
It's certainly an album that is firmly on my purchase list when it arrives on the 6th November.
For fans of Dream theater, O.S.I, Spocks Beard, Symphony X, Fates Warning & Evergrey.
Christmas is just around the corner. If your loved one is a fan of progressive music with a real cinematic feel,they're so going to love you for buying this for them, & who knows, maybe you'll get a special delivery your self.
Track List
1. An Ordinary Dream (13:51)
2. To Love A Tyrant (8:02)
3. Her Halo (5:24)
4. Out of Subconscious (5:26)
5. For The Innocent (5:03
6. Trapeze (4:42)
7. Broken (5:59)
8. Delusions of Grandeur (9:49)
http://teramaze.com.au/
www.facebook.com/teramaze
Twitter: @teramazemusic
Label: www.mascotlabelgroup.com