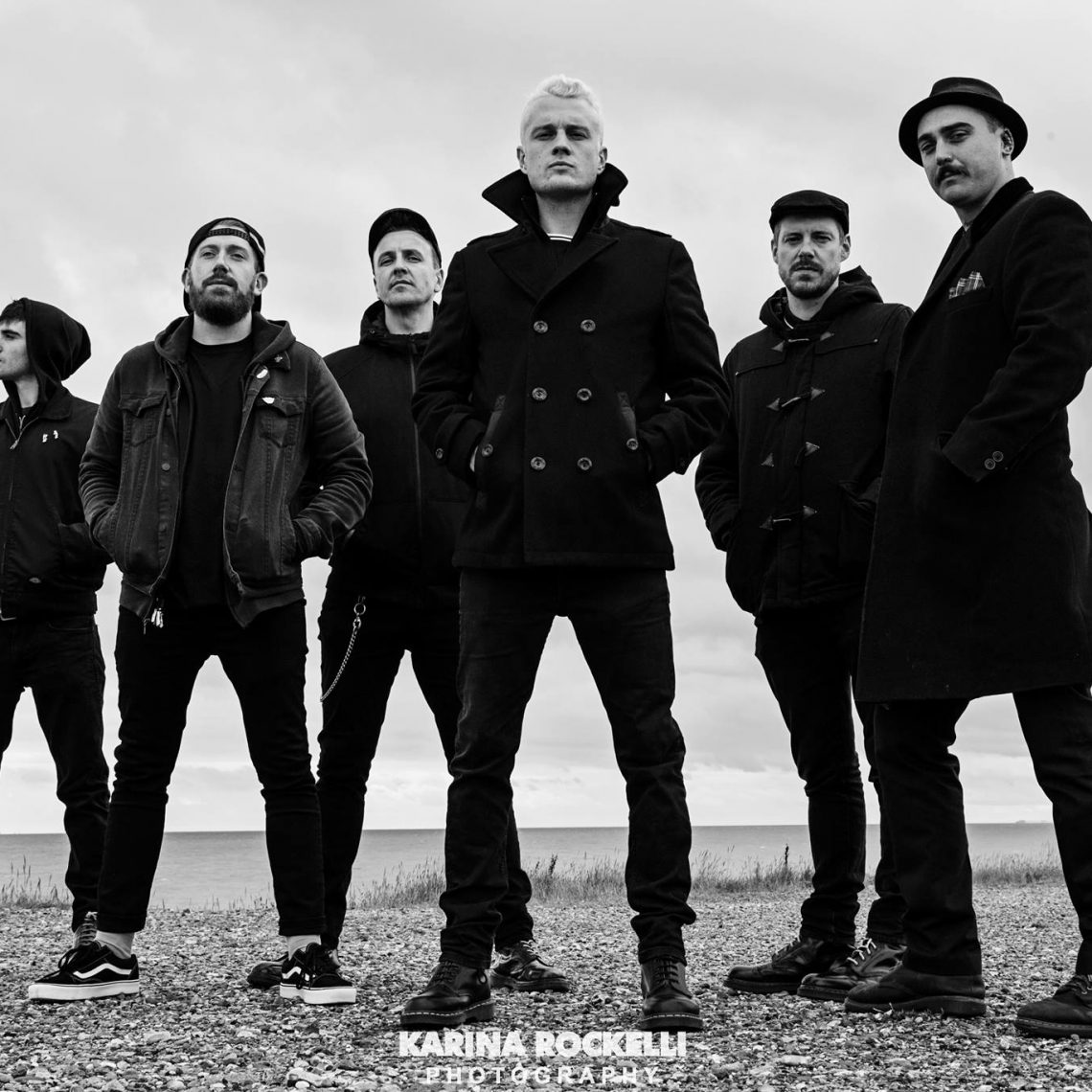 The Bar Stool Preachers: Clwb Ifor Bach (21/9/19)
29th September 2019
0
By
Gavin Griffiths
"Saturday night I feel the air is getting hot"…words famously sang by WHIGFIELD in their early 90's dance-pop classic, but while this might be true for those attending the British Speedway Grand Prix at the Principality Stadium across town, things are heating up for totally different reasons at Cardiff's iconic Clwb Ifor Bach. Yes tonight we're going to get our sweat on for an evening of ska-punk, as All About The Rock were invited to check out the debut Cardiff headline show, of Brighton-based rockers THE BAR STOOL PREACHERS. This reviewer ditched the wet weather of Womanby Street following an interview with vocalist Tom McFaull [Click Here For The Interview] and hung around to see who was in support…this is what went down.
Tonight's first band are a traditional punk outfit by the name of SOCIAL EXPERIMENT [7] and really I mean that in every sense of the word. Front-man Puddle's bright yellow Mohawk is equal parts impressive and threatening to be perfectly honest. If he leant over to head-bang he'd risk cutting you up like fucking Gigan! All jokes aside, the South Wales based outfit take no prisoners of the early crowd, or lack thereof sadly, and give 110% to a disappointingly half empty room. For the most part they do stick to a formula of high-octane, intense, hardcore punk, but their level of enthusiasm and commitment is admirable. They play a couple of tracks off of their wonderfully titled album "Rumours Of Our Demise Are Not Greatly Exaggerated" (Nearly as bad as bloody LEWIS CAPALDI this) including "Tilikum", which highlights the plight of animals in captivity for example, and "Unlock The Cage" which has a surprisingly captivating, melodic guitar intro. A lot of their tracks have deep social relevance, and they truly live and breathe punk rock; a fantastic start this.
Our main support for the night then are not so much of a band, but more of a project, and it goes by the name of RICH RAGANY AND THE DIGRESSIONS [4]. Essentially a solo collaboration, if that makes any sense, vocalist/guitarist Rich Ragany has enlisted a close group of trusted musicians/friends to work together forming a super-group of sorts, culminating in the album "Like We'll Never Make It". Their style of mellower, indie-infused rock 'n' roll is a complete come-down following our opening act and while there's nothing wrong with their sound per se, it does lose a lot of tonight's momentum. Despite their lead guitarists amp blowing up after literally one song, they do manage to complete their set and though while the tracks were pleasant enough, they were at the same time underwhelming; perhaps better suited to a different line-up.
Finally then, it was time for our headliners and what an absolute treat they were.
THE BAR STOOL PREACHERS [9] hit the stage and from the word go they transformed Clwb into a skanking sweatpool! With tracks off of their more recent album "Grazie Governo" such as "DLTDHYOTWO" and older cuts from their debut "Blatant Propaganda" (As well as some fresh test runs from their yet to be recorded new album) the band embrace their role as social ambassadors, spreading a message of positivity and equality to an eager and excited Cardiff crowd. Despite the lack of physical trumpets, their blend of ska-punk has everyone bouncing, including the band themselves, who clearly live for this. Tom McFaull is such a charismatic front-man and quite the cheeky chap, he has the crowd in the palm of his hand as they tear through their set, and frankly it's over far too soon. Forget the bar stools for a moment, there is absolutely no one sitting down for this, and their debut Cardiff headline show has been nothing but triumphant.
For many (Myself included) this has been their first experience of The Bar Stool Preachers, but what a lasting one it's been. With new material on the way, and an ever growing fan base, we can only hope they continue to preach to the masses and return at a later date. Grazie, you wonderfully bouncy bunch of bastards, grazie…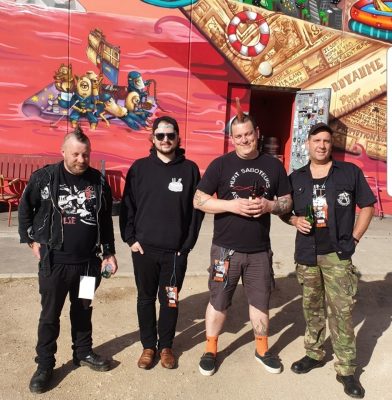 How useful was this post?
Click on a thumb to rate it!
Average rating 5 / 5. Vote count: 2
No votes so far! Be the first to rate this post.
Related
About the author
Gavin Griffiths AKA GavTheGothicChav 31 Based In South Wales Favourite Bands: HIM, The 69 Eyes, Paradise Lost, CKY, Rise Against, Alkaline Trio, Type-O-Negative, Turbonegro, Depeche Mode... Enjoys: Pizza, Jack Daniel's, Comedy Roasts, WWE, Horror Movies, Sloths, Panda's, Eurovision Dislikes: The Concept Of Being "Offended", Hype, Instrumental Tracks, Interludes, Overly Long Tracks