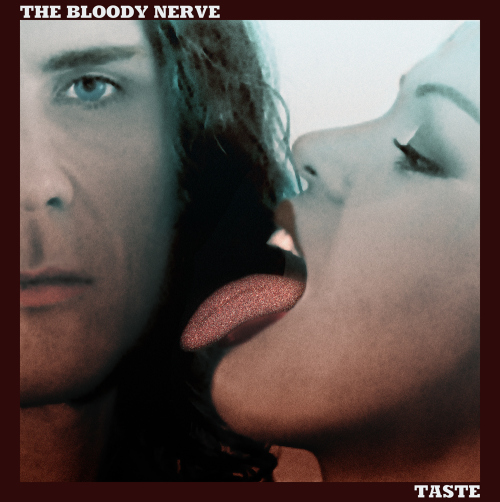 ' The Bloody Nerve' release single and Premier video 'Place To Hide'
3rd September 2015
The Bloody Nerve will release their album 'Taste' in the UK 6th November 2015
Nashvillians Stacey Blood and Laurie Anne Layne are the town's crucial rock n' roll killers, The Bloody Nerve. The two voices that collide in reckless harmony construct a meridian of American blues and rock n' roll, resulting in a back-beat religion that testifies rhythm, motion and soul.
In true Texas legacy, Blood started his rock n' roll journey in Dallas . But it was during his time in San Luis Obispo, CA he truly began to deconstruct his musical limits while making ends meet as a drive time DJ for many radio stations around the state. He has proved a reversal of the common rock n' roller turned radio host story, abandoning his broadcasting gig for pursuing the dream. Not ¬finding any kind of fi¬t in Southern California, he arrived in Nashville in 2009.
Laurie Ann Layne cut her teeth in the R&B world in New York working with various producers until hitting the map in Nashville, recording vocals on Motown's India Arie's Grammy nominated "Testimony: Vol. 1, Life & Relationships" in 2006.
Blood and Layne met in Nashville in 2011 and moved to start The Bloody Nerve in 2013. Working and living at their own Overbar Studios on the outskirts on Nashville, The Bloody Nerve produced their first offerings in the form of two, three-track EP's "Red" and "Blue". In July 2014, a fire completely destroyed Blood and Layne's home and studio, delaying production and release of their debut 2015 LP "Taste"
https://www.youtube.com/watch?v=FLzb1n6tVSg&feature=youtu.be
Stacey Blood explains "The video was directed by Robin Summer, the son of Eric Summer who placed "Find Ya Love" in his French TV series Interventions. We unanimously decided on a good 'ole fashioned rock n' roll pantomime that isn't trying to pass itself off as a real performance. It's a real charmer!"
Laurie Ann Layne adds "We cover the whole gamut of American blues and rock n' roll so, for us, it was a matter of choosing the most concise representation for a first single."
Facebook – https://www.facebook.com/thebloodynerve?fref=ts
Wedsite – http://thebloodynerve.com/