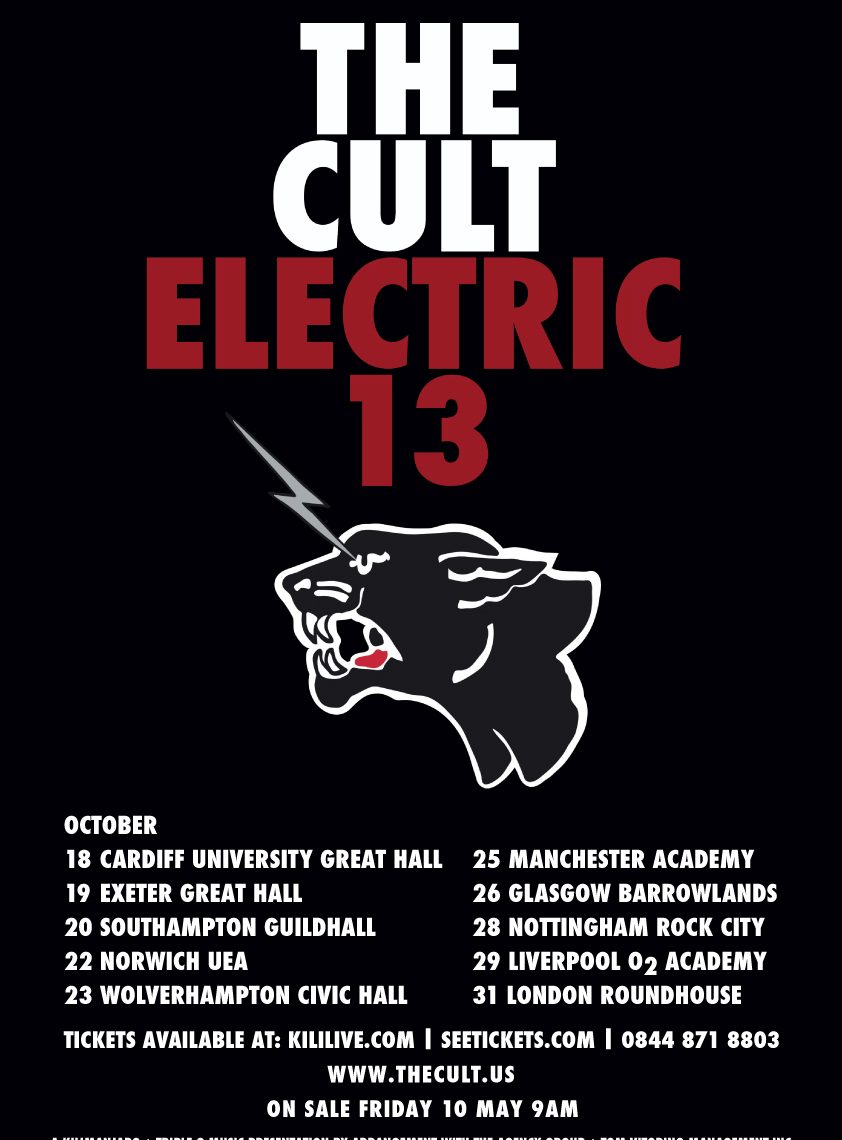 The Cult – Live at The Academy, Manchester
28th November 2013
The Cult – Manchester 25.10.2013 – Electric 13 Tour
The Cult announced that they would play 10 dates across the UK to celebrate their breakthrough first platinum album "Electric" and tonight the venue's packed from goths to rockers an equally split audience.  Opening with the excellent "Wild Flower" The Cult kick of to the delight of all, this is the first time I've seen them live and musically they are Raw and precise.
As they work through the the set list from the album one thing is becoming more apparent and that 's their isn't much crowd involvement, yes The Cult have an awesome catalogue of songs, yes they have the edgy punk rawness to display, yes they can kick ass, but I can't help feel lacking, I don't just want to watch a show I want to be part of it.
They steadily work through each track before then giving us some of the best songs they have – the commercially wonderful "She Sell's Sanctuary", "Sweet Soul Sister" and finishing with an encore defined with "Sun King".
The Cult have been to hell and back in their history, and I'd have liked a little more hell raised tonight rather than feel it was more like Rock by numbers…
7 out of 10
Set List
Wild Flower
Peace Dog
Lil Devil
Aphrodisiac Jacket
Electric Ocean
Bad Fun
King Contrary Man
Zap City
Outlaw
Memphis Hip Shake
Rain
The Phoenix
Embers
She Sell's Sanctuary
Sweet Soul Sister
Honey From A Knife
Nirvana
Horse Nation
Spiritwalker
Sun King
This slideshow requires JavaScript.