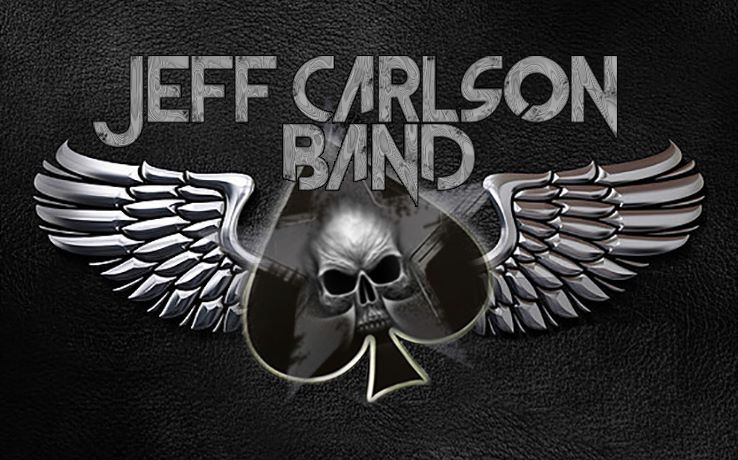 The Jeff Carlson Band's latest release and single / video "Screaming Inside" will be on their follow up E.P. "Second Chance" Coming Soon!
18th June 2019
Las Vegas, NV. June 2019 – The band has also just signed with new management Big Noise Now (Alice Cooper, The Beach Boys, Christina Aguilera, Red Hot Chilli Peppers), and is working with Guitarz Forever Music Mktg. & Promotion (Shrapnel Records, George Lynch, Eric Gales, Paul Gilbert) to give this new album the push it needs to help get the band on some major summer festivals.
The releasing of the new E.P. "Second Chance" is material that will connect with rock audiences everywhere who loved the 70's and 80's classic rock scene. Jeff the spokesman for the band… along with Robbie Wolfe his guitar player are kind of like Jon Bon Jovi and Richie Sambora says the vocalist. The band's no nonsense high energy straight ahead rock music is built around our killer rock and roll live performances.
Some of the highlights on the album are the way my vocals came out. I give Robbie Wolfe all the credit in that department. He is a genius in not only arranging, but layering vocal harmonies, adding different parts such as strings, and adding different harmonies to the chorus'. Robbie also writes great lead guitar solos that you can actually hum, almost like another vocal-line to play to the song and to make it as good as it can be.

Jeff and his band are from Las Vegas and have played some great music venues and have shared the stage with such notables as; Frank Hannon of Tesla at Count's Vamp'd (Vegas), Ava Amphitheater (Tucson) with Tesla, House of Blues in the Mandalay Bay (Vegas) with Slash, Joan Jett and The Blackhearts, and U.F.O... They have also played the Tucson Convention Center with Lynch Mob, Slaughter, and Bret Michaels; as well as BLK Live in Scottsdale Arizona with Frank Hannon, Club XS with Red Sun Rising, and Y&T. In addition, the guys have opened for Steel Panther, Sweet, Autograph, and Great White.
The band has a "distribution" deal with Potomac Records. However, with the release of the new E.P., the band is hoping get signed to a bigger label, as well as to build their fan base even bigger!
Jeff, Robbie Wolfe, and bassist Cory Kay has been playing together since 1998, under the band name of Liquid Skye. Since then, Jeff has secured a solo deal with Potomac records, thus, The Jeff Carlson Band was born, in 2018. They have released their first single "Never Be Another You" on March 20th, 2018, along with the much anticipated follow up single "So Long" released February 26th, 2019. Together, all four members of Jeff's band are excited to playing shows this summer with such notables as Lita Ford, Bon-Jovi's Phil X and The Drills, Firehouse, and Jack Russell's Great White.
Jeff Carlson Band Tour Dates: 
Sat., June 29th with Bang Tango & Faster Pussycat at Count's Vamp'd in Las Vegas, NV
Tickets: http://www.brownpapertickets.com/event/4218711 
Friday, July 6th with Firehouse at The Whiskey A Go Go in Hollywood, CA
Tickets: https://www.bandsintown.com/e/100997974-jeff-carlson-band-at-whisky-a-go-go 
Friday, September 27th with Jack Russell's Great White at The Whiskey A Go Go in Hollywood, CA.
Tickets: https://www.bandsintown.com/e/100997986-jeff-carlson-band-at-whisky-a-go-go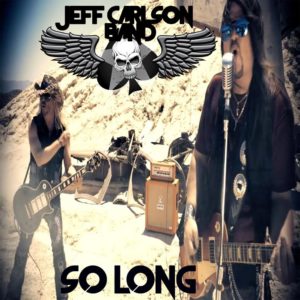 Official Website: www.jeffcarlsonbandepk.com 
Facebook: https://www.facebook.com/JeffCarlsonBand/
Twitter: https://twitter.com/jeffcarlson_jc 
YouTube: https://www.youtube.com/channel/UC38-rGCR40LrOEpPkPLsTsg 
iTunes: https://itunes.apple.com/us/album/so-long-single/1451889916?app=music 
Spotify: https://open.spotify.com/artist/0zrItALgeRSOYmEnadYzRC 
Instagram: https://www.instagram.com/jeffcarlsonband/
Soundcloud: https://soundcloud.com/potomacrecords