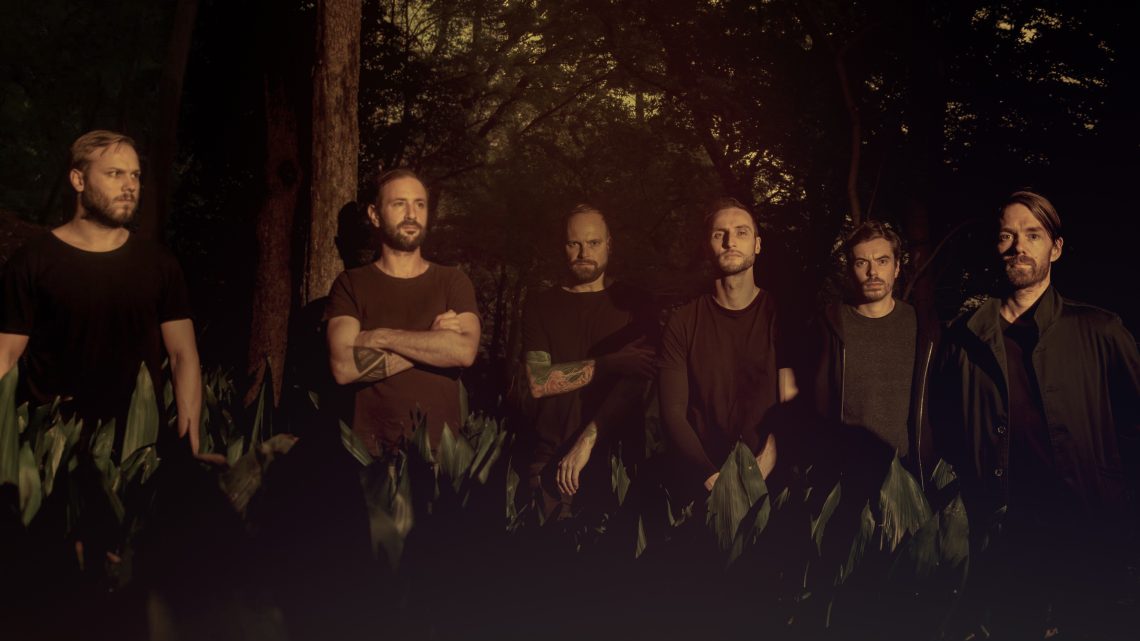 The Ocean to perform 'Phanerozoic I: Palaeozoic' in its entirety for upcoming livestream show
11th March 2021
0
By
John Deaux
On Thursday, March 25th at 12PM PST//3PM EST//8PM CET, The Ocean will host a special livestream show, featuring a performance of 2018's Phanerozoic I: Palaeozoic in its entirety! 
The Ocean comments: "We will be performing 'Phanerozoic I' in its entirety on Thursday, March 25, 8PM CET – streamed live from Pier2, a shipyard in the port of Bremen, Germany.
Please join to make this evening special – it will be a show without any audience in the live room. We'll be playing for you guys at your homes, wherever they are.
After more than a year of absence from playing music, we're stoked to be getting back together to rehearse and perform – even more so, because we have a new space which we are currently transforming into our own recording studio. This is the beginning of a new era for us. We've battled against the inertia of 2020 with writing a whole bunch of new material, and the result is that we've got 2 new albums ready to record once the construction work is done.
For now, there are no plans to make this available online after the event, nor to do this again, so don't miss out on this.
If this goes well, we'll promise to do something for 'Phanerozoic II' a bit later in the year. ;)"
Purchase your ticket at: https://www.club100-bremen.de/the-ocean. Ticketholders will be able to replay the full stream for 48 hours from the start of the show.
Last year, The Ocean released the follow-up to Phanerozoic I: Palaeozoic: Phanerozoic II: Mesozoic | Cenozoic – the band's most successful album to-date, with the highest chart entries in their history (including a phenomenal Top 10 entry in the Official German Album Charts!). Tracked in Iceland, Spain and Germany and produced by esteemed studio guru Jens Bogren, Phanerozoic II is underpinned by some of the most imaginative and challenging music that The Ocean have made yet. Divided into two sections – Mesozoic and Cenozoic – the album once again showcases the detail and depth that have become two of The Ocean's most enduring trademarks. Stream and purchase the record now here: metalblade.com/theocean
"'Phanerozoic II' offers the silkiest possible blend of vocal delivery, balanced and groovy musicianship, postmodern atmospherics, and badass riffing." – Invisible Oranges (USA)
"This is a dynamic conclusion to a saga 4,500 million years in the making, and it's worth every second of the wait". – Metal Hammer (UK)
"Where others 'only' make music, they design complete worlds and fill them with groundbreaking music." – Metal Hammer (Germany)
"A work of the century, which will always have an exposed position in The Ocean catalogue." – Deaf Forever (Germany)
"Spiraling virtuosity and epic arrangements." – Consequence of Sound (USA)
"It has been a long time since I have been so completely blown away by an album." – Powerplay (UK)
"While founder Robin Staps envisions concepts on the scale of aeons, tectonic shifts shake his music, fading out tired post-idioms and perpetual crescendos in favour of elegant progressive and pop influences." – Wire (UK)
"The Ocean's new album is the testimony of a band pushing the envelope of the genre, while restlessly evolving in terms of innovation, cleverness, and dazzling musicianship." – Sonic Perspectives (USA)
The Ocean online:
https://www.facebook.com/theoceancollective
https://twitter.com/OceanCollective
https://www.instagram.com/theoceancollective    
How useful was this post?
Click on a thumb to rate it!
Average rating 0 / 5. Vote count: 0
No votes so far! Be the first to rate this post.
Related
About the author
Some say Yank My Doodle, It's A Dandy! is a biographical movie based on John. Some have even said that his favorite artist is Chesney Hawke! All we really know is he sleeps inside out and his hair tastes like candy floss.