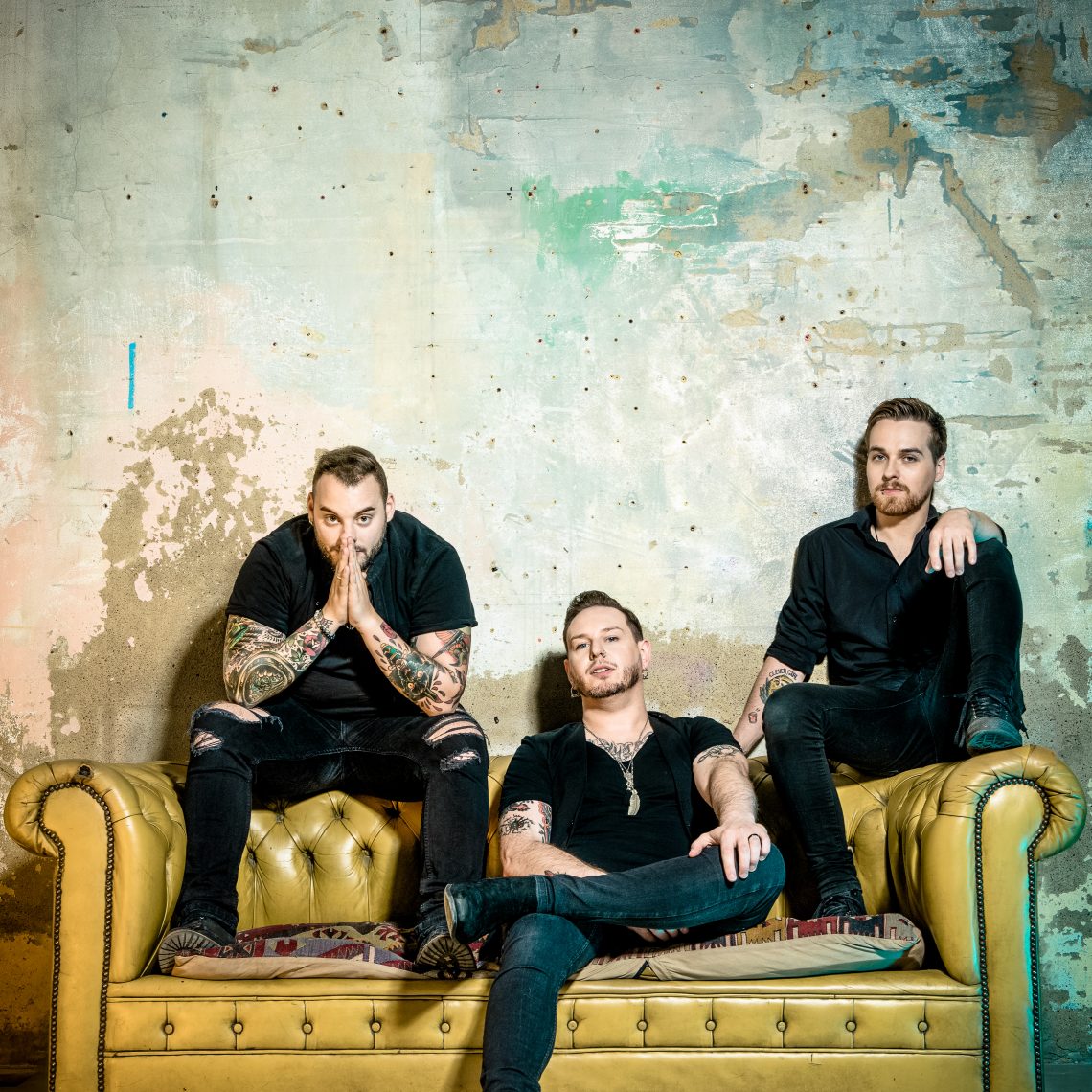 The Rocket Dolls – New Video "The Art Of Disconnect" Out Today
13th March 2020
0
By
John Deaux
Brighton rock trio The Rocket Dolls are thrilled to announce their third single The Art Of Disconnect, set for release on 20thMarch 2020. The title track release, follows an incredibly successful second single The Grip, which saw The Rocket Dolls featured on Planet Rock and BBC Radio 2.
 
The Art Of Disconnectis a monumental track, where the band incredible songwriting range is in full display. The track features an intro with Coldplay-esque echoes, a hard-hitting verse with a gritty riff and an almost symphonic, chorus fuelled by dramatic vocals filled with pathos.
 
Front-man Nikki Smash comments: "This is the song that started this journey off. It's about my mental health diagnosis and being relieved, I have answers but then being down about being labeled and carrying that around and that having a knock on effect."
 
The Art Of Disconnectis taken from their forthcoming eponymous record due for worldwide release on 1stMay 2020. The release of The Art Of Disconnectis the living embodiment of how the rock music and the rock community are very much alive. The story behind the record sees The Rocket Dolls being one of the many bands affected by the PledgeMusic crisis. Undeterred, the band re-launched the fund-raising campaign from their own merch store, smashing the target thanks to their loyal fans.The Art Of Disconnecthas been two years in the making and shows a varied soundscape: the pure rock energy blends with hints of pop sensibilities and grunge riffs, creating their fullest and most accessible record yet. 
 
Since 2018's critically acclaimed album "DeadHead" the band has toured extensively, accumulating miles of road experience and playing festivals such as Hard Rock Hell, Ramblin' Man and Planet Rockstock. The band will be hitting the road again in support of "The Art Of Disconnect" in May 2020, with special guest Deever.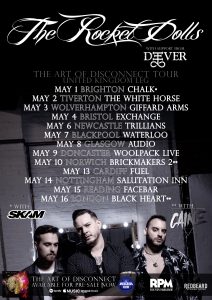 UK Tour Dates
Fri 1stMay 2020 – Chalk, Brighton *album launch with Deever and SKAM
Sat 2ndMay 2020 –The White Horse, Tiverton
Sun 3rdMay 2020 – Giffard Arms, Wolverhampton
Mon 4thMay 2020 – Exchange, Bristol
Wed 6thMay 2020 – Trillians, Newcastle
Thu 7thMay 2020 – Waterloo, Blackpool
Fri 8thMay 2020 – Audio, Glasgow
Sat 9thMay 2020 – Wollpack Live, Doncaster
Sun 10thMay 2020 – Brickmakers, Norwich 
Wed 13thMay 2020 – Fuel, Cardiff
Thu 14thMay 2020 – Salutation Inn, Nottingham
Fri 15thMay 2020 – Reading, Facebar
Sat 16thMay 2020 – Black Heart, London
 
Tickets are available here – https://therocketdolls.com/tour
Useful Links:
Website: http://therocketdolls.co.uk
Facebook: https://en-gb.facebook.com/therocketdolls
Youtube: https://www.youtube.com/user/TheRocketDolls
How useful was this post?
Click on a thumb to rate it!
Average rating 0 / 5. Vote count: 0
No votes so far! Be the first to rate this post.
Related
About the author
Some say Yank My Doodle, It's A Dandy! is a biographical movie based on John. Some have even said that his favorite artist is Chesney Hawke! All we really know is he sleeps inside out and his hair tastes like candy floss.