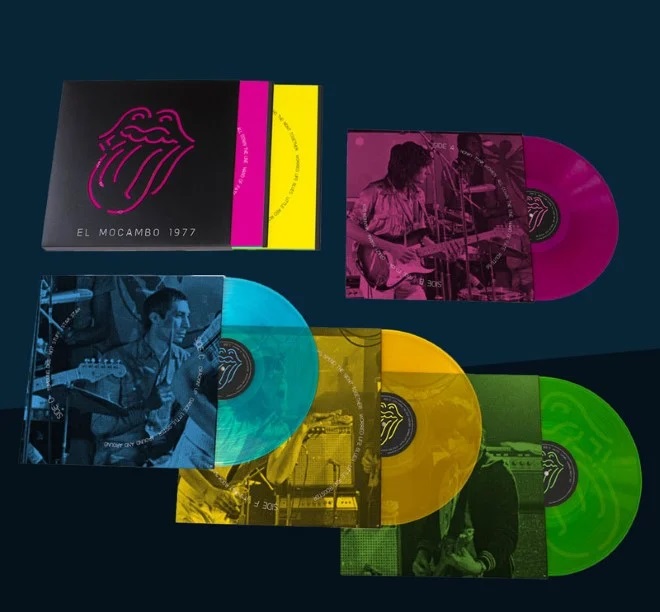 The Rolling Stones announce 'Live At The El Mocambo' vinyl box set!
25th March 2022
The Rolling Stones' famous, secret 1977 shows at the 300-capacity Toronto club the El Mocambo are to be released for the first time on May 13. Live At The El Mocambo will be available on double CD, 4 LP black vinyl, 4 LP neon vinyl and digitally.
The releases feature the whole of the show on March 5, as well as three bonus tracks from the March 4 gig, newly mixed by Bob Clearmountain. The new album is a mouthwatering prospect for Stones fans, commemorating an unforgettable chapter in the band's incredible history, as only four performances from the gigs have ever been officially available before. "Mannish Boy," "Crackin' Up," "Little Red Rooster," and "Around and Around" formed one side of the Love You Live double LP released in September 1977, which otherwise comprised performances from concerts in 1975 and 1976.