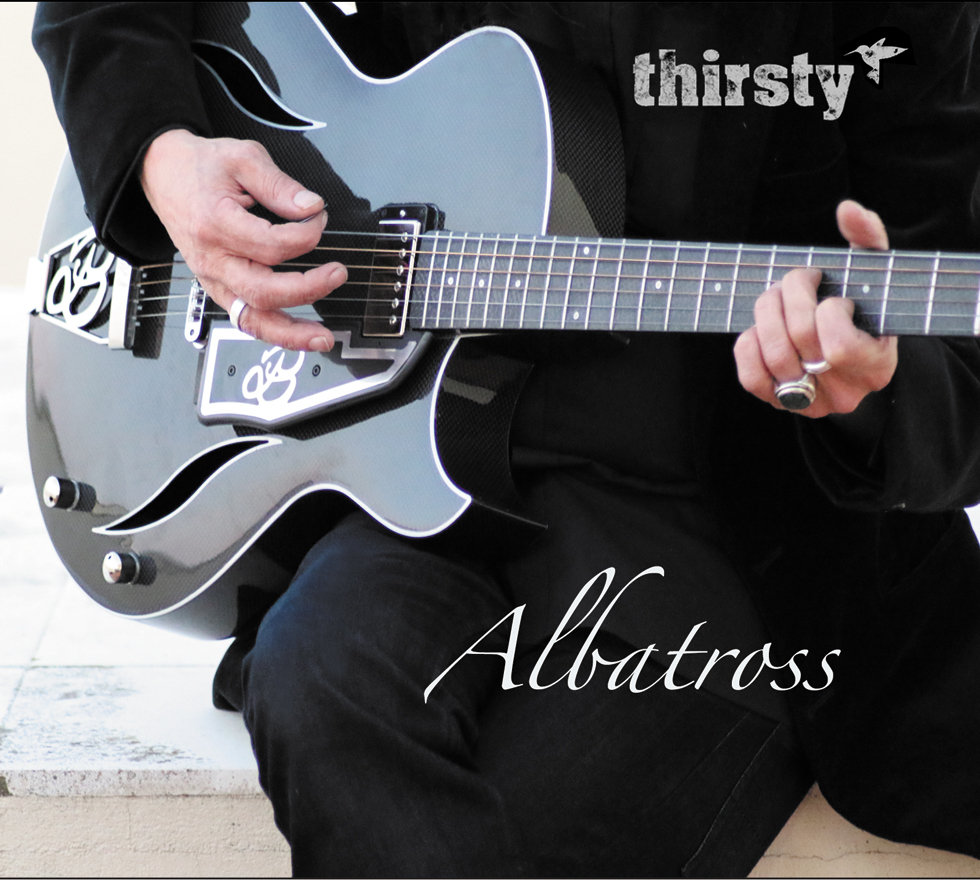 Thirsty – Albatross
17th October 2016
Quireboys guitar player Guy Bailey releases his new project, Thirsty, 2nd album Albatross 7th November via Thirsty Music.
Guy comments, "I've wanted to do this for years… Making the second album was much easier for us – mainly because the first Thirsty album is a great blueprint.  It has to be lots of fun to make. We keep the music sounding as live as possible. Apart from that, our only rule is that there are no rules." 
Guy Bailey himself sings lead vocals and plays all guitars on "Albatross" – & features Simon Hanson of Death In Vegas on drums, bass & keys from former 'Quireboys' Chris Johnstone, as well as  featuring guest backing vocals from Lynne Jackaman (Jackaman; Saint Jude) who sounds amazing on this record.
With 11 tracks & lasting for bang on 33 minutes, it's a short & sweet blues/rock album. In fact there are more blues on this album than Van Goughs entire blue period.
The entire album is poetic, laced with harmonica, lazy guitars, laid back drums & soulful backing vocals.
It's full of great moments. Highlight track is Parliament of Fools. A nice swing of a tune that just draws you in & has a great drum break that reminiscent of Ringo Star but with more cowbell.
Guy himself sounds similar to early Bob Dylan. Not just with his lyrics, but delivery & that is no bad thing at all.
Lynnes backing vocal goes from sexy & sultry (Say it Aint so Joe) to full on soul/gospel (Orlando). Such an amazing vocal range & doesn't fail to give you the frisson.
Albatross is like getting a hug from some-one you recognise, yet can't quite place.
Perfect for relaxing & immersing yourself in.
Score 7.5/10
For fans of Walter Trout,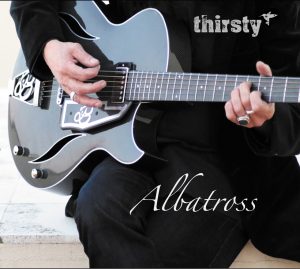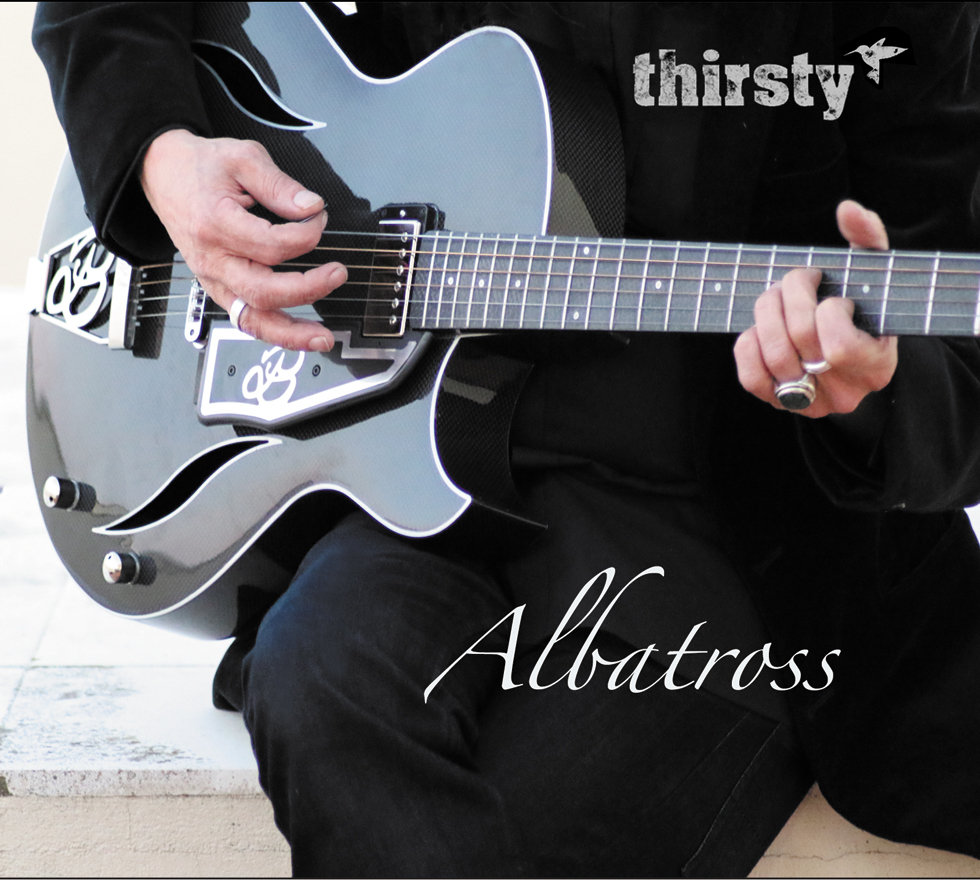 Track listing:
1.The Albatross
2.Chaos
3.Orlando
4.Say it ain't so Joe
5.Black Hole
6.Beat of her heart
7.Va banque
8.Shore of light
9.Parliament of fools
10.Cosmic Aphrodite
11.Patriotic little trash
Label
Thirsty Music
Release Date
7th November 2016
Check out Thirsty HERE & order the album HERE