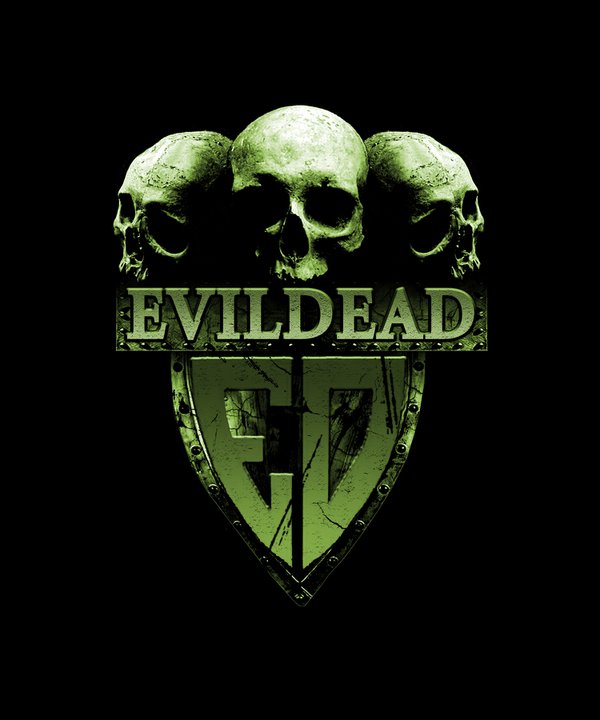 Thrash Under Pressure: Evildead
22nd September 2016
Evildead is this weeks obscure-for-some-but-not-for-others featured band.
They formed from two defunct bands, Agent Steel and Abattoir and exploded on to the LA thrash scene in 1987. Their name is an homage to, or direct rip-off of, the film of the same name that actually uses two words instead of one – although they didn't write songs about zombies.
Evildead's intention was to mix thrash with elements of hardcore, which would technically make them a crossover band, but they mixed it in a different way to other crossover bands, making them more unique but sadly less commercially-successful.
In 1988 Evildead signed a recording contract with the European label Steamhammer Records and released the Rise Above EP. It was named after and opens with a cover of the seminal Black Flag classic – what a way to burst on to the scene. You'll never hear a heavier cover of a Black Flag song. The other two songs aren't bad either. It's no-nonsense thrash. Fast as fuck, the way it's meant to be.
A full length followed in the shape of The Annihilation of Civilization. F.C.I./The Awakening is a great opener. It starts with a bone-crunching riff and a great dual harmony lead before opening up as a full-on thrash barrage. Is this possibly where Municipal Waste learned their trade? There was more of a definite crossover element visible now and it's brilliantly mixed with thrash in a kind of 25/75 ratio, which does set them apart from pretty much all other bands. This album is full of great riffs and it's a fantastic lesson in how to thrash properly. There are no 12 minute songs, no acoustic guitar intros, no ballads, no melodic vocals. This is how it was meant to be done. It's the best half hour of thrash you might ever hear.
Then came The Underworld in 1991. Were Evildead still as good? Of course they were. You don't become this good and then suddenly stop being this good. With Global Warming they were following in the footsteps of renowned environmetallers Nuclear Assault. This album could easily stand alongside Handle With Care and could possibly take it in a fight. The speed, the immense riffs, the lightning-fast solos are all still in evidence. There's even some great basswork thrown into the mix too.
Personally I could listen to 100 albums of this.
The obligatory live album followed and then it was the early 90s and thrash was in trouble. Evildead were also in trouble as internal disputes led to them disbanding while they were in the studio recording their third album, an album which would never be finished.
All members went on to other things. Agent Steel reformed, there was a band called Terror (not to be confused with the hardcore band of the same name) and most notably, guitarist Juan Garcia joined the legendary Body Count after a while.
A reunion happened in 2008 and a few festivals were played. New material was worked on and in 2011 a new album was heavily hinted at.
Evildead being Evildead, they split up again before this actually happened, depriving us all of something great yet again.
Then there was another reunion this year, originally planned for just a one-off show to celebrate drummer Rob Alaniz' 50th birthday.
Excellent news came out of this though. Evildead confirmed that they intend to remain active and that they are currently recording a new album.
Let's hope it's third time lucky.
Put them on your playlist: Run Again, Living Good, Global Warming