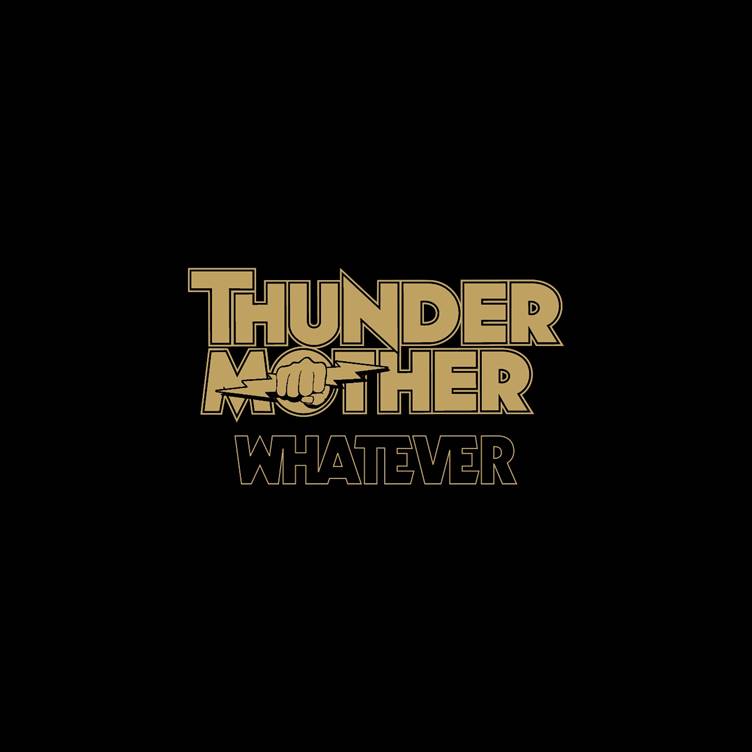 Thundermother unveil their new video 'Whatever'
17th February 2018
Thundermother – 'Whatever' the new video.

"This video is about a girl who takes matters in to her own hands. The shooting was intense because of the freezing cold, but we had so much fun and love the result. The song is a high energy ego boost meant to kick you in the ass when you're feeling low. Don't take shit from anyone and don't let anyone decide for you!" //Thundermother

High energy, wild riffs and a sturdy groove straight from the 70's – two and a half years after the critically acclaimed album "Road Fever", Swedish rock'n'roll band Thundermother returns. And it's a truly amazing return. Thundermother's third album is simply one of the greatest rock records you'll get to hear this year.
 More on Thundermother
In the spring of 2017 Thundermother saw some drastic changes. Four members left, three new ones arrived. But the band's centre-piece – guitarist and founder Filippa Nässil – stood steady by her vision. A new line-up quickly gathered and each piece immediately fell into place. In June the new, upgraded, version of Thundermother released "We Fight for Rock N Roll" – a single that was just as much of a statement as it was a taste of great music to come.
This new line-up hit the road in Europe, touring with Michael Monroe, W.A.S.P., D-A-D and Danko Jones as well as their own headline run, culminating in their acclaimed appearance at the legendary Wacken Festival. Not bad for a line-up that had only been together for a couple of months…
Band leader Fillipa Nässil recalls; 'To play at Wacken has been my major goal since I started the band and now we stood there and performed in front of 10 000 people. It had rained throughout the festival, but suddenly it stopped and the sun started to shine on us…'
After a summer of successful touring Thundermother rehearsed intensively for a month, before it was time to head into the studio, Nordic Soundlab in Skara, to begin work on their new album. The flow was unbelievable. In just ten days they recorded 15 new tracks. Everything – including vocals – was recorded live. And almost everything was wrapped in the first take. 13 of these 15 tracks became the bands third album 'Thundermother'.
Thundermother have never sounded this great. Together with three times Grammis awarded producer Thomas Plec Johansson (Mustasch, Hardcore Superstar, Watain etc.) Thundermother have maxed just about everything.
'We wanted a really fat drum sound on this album. If you listen to records with say AC/DC and Airbourne, you'll hear that the drums are at a damn high volume. So, we put some serious time into getting a wicked drum sound. When Emlee hit the bass drum both she and the whole bloody house shook.' says Filippa Nässil.
Stepping out of their comfort zone on 'Thundermother', the band have recorded their first power ballad, the glorious 'Fire in the Rain', a track that emphasises the band's ambition to expand their horizons and the push the band further than ever before.
'Thundermother' is still the same great, high-octane, 70's breathing rock'n'roll that the band has spoiled us with since their 2014's debut album, but this time the groove is deeper, the sound is incredible and the songs are more memorable.
Thundermother 2.0 are here. And they're better than ever!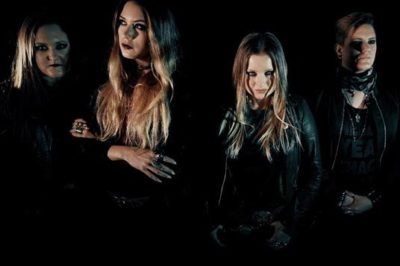 THUNDERMOTHER:
Vocals: Guernica Mancini
Guitar: Filippa Nässil
Drums: Emlee Johansson
Bass: Sara Pettersson
'Combining the high voltage bursts of AC/DC and Motörhead with charismatic performances and looks that kill, Thundermother are one of Stockholm's greatest export(s) since melodic death metal' – Revolver Magazine
'A damn good slice of classic, no nonsense, heads-down-see-you-up-the-front, play it loud rock 'n' muthafuckin' roll' – Planet Mosh
How useful was this post?
Click on a thumb to rate it!
Average rating / 5. Vote count: