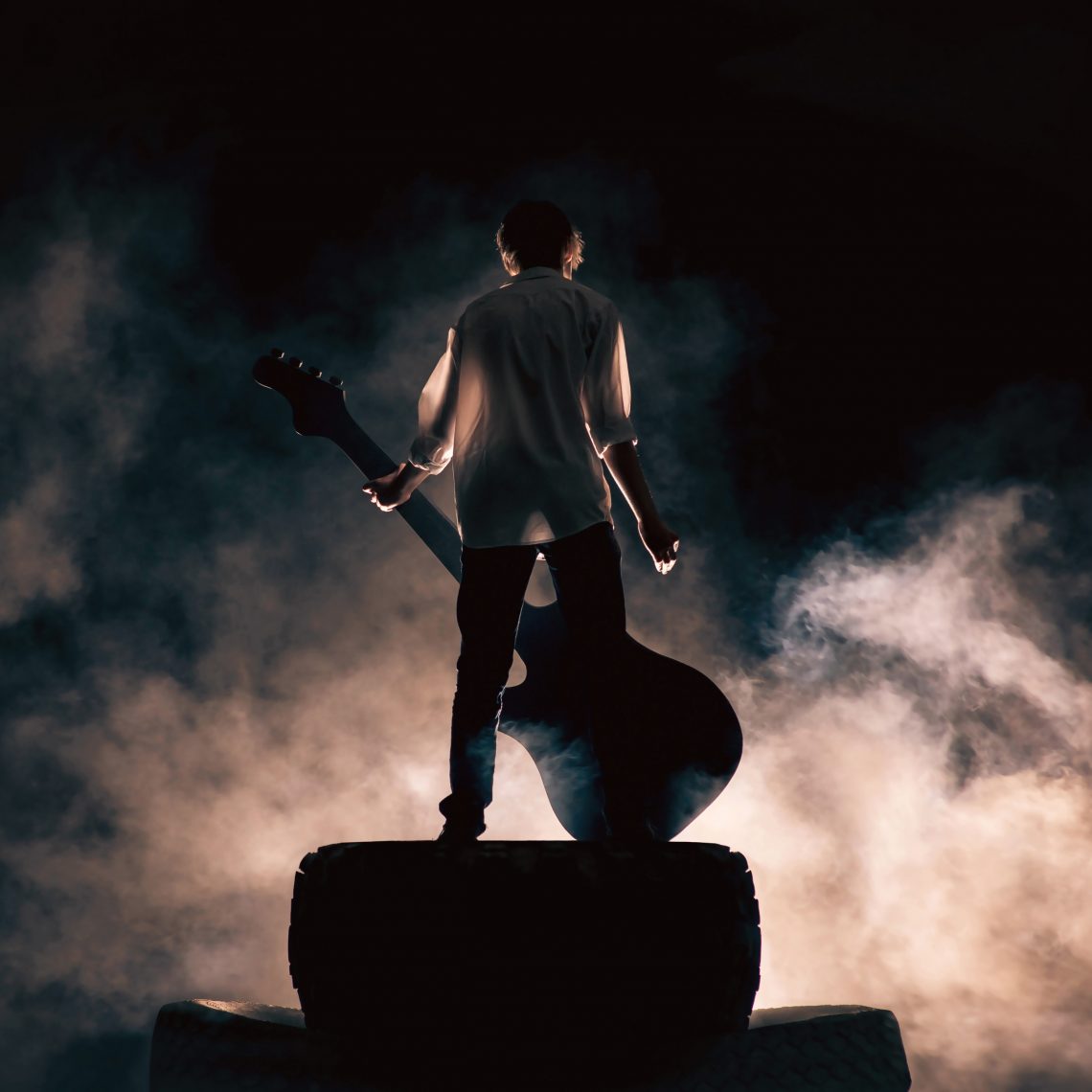 Top 10 Best Heavy Metal Guitar Solos of All Time
22nd April 2016
0
By
John Deaux
When a mind-blowing metal guitar solo leaves you thinking about it for days, you know it's something extraordinary. I have compiled what I consider to be the top ten heavy metal guitar solos of all time. Enjoy reminiscing the classics and the latest heavy metal solos.
10. Rainbow in the Dark – Dio
This song is considered one of Dio's best songs. The solo is played at a frenzied intense speed, without substituting for technique and skill. This song is about Dio unable to release his potential. Perhaps he sets his potential free with this awesome guitar solo?

9. Under a Glass Moon – John Petrucci of Dream Theater
Under a Glass Moon is one of the most popular hits from Dream Theater. The back and forth between the Petrucci on the guitar and a keyboard solo is perfection. Petrucci is known for his involvement in other projects, including guitar clinics for learning guitarists.

8. Afterlife by Synyster Gates of Avenged Sevenfold
Gates is known as a modern-day Guitar Hero. His amazing guitar technique allows him to play lightning fast one second, then completely flip to a slow, mind-numbing sound. You can thank Gates for a number of other guitar riffs from Avenged Sevenfold.

7. Mr. Crowley – Randy Rhoads of Ozzy Osbourne
Even the lyrics of the song scream darkness. Mr. Crowley is about a British black magic practitioner. Rhoads shows his jaw dropping guitar skills in this solo, which highlights his guitar technique and creativity with riff-making.

6. Through the Fire and Flames – Herman Li and Sam Totman of DragonForce
This song is known as an unlockable song in the video game, Guitar Hero III. It's easy to understand why, the guitar work is so fast and furious, it'll leave your head spinning. Hold on tight for a two-minute long guitar duo between Herman Li and Sam Totman.

5. Powerslave – Dave Murray of Iron Maiden
The hit, Powerslave, has multiple solos, but what stands out the most is Murray's, which shows speed and melody. Smith and Murray are able to fuse classical guitar, while simultaneously bringing the full force of heavy metal to the song. Murray's carefully crafted guitar solo makes the entire song a masterpiece.

4. Floods – Dimebag Darrell of Pantera
One reason Dimebag's solo has so much depth is because it's doubled up with Rex, playing the bass in the background. "That particular solo was thought-out in a more orchestrated fashion than some of the others I play where I just start ripping right off the bat," says Dimebag Darrell to Guitar World. Maybe this is why Guitar World rated Dimebag Darrell's solo as 15th best of all time. This put him between Eric Clapton and Jimmy Page.

3. Painkiller – Glenn Tipton and K.K. Downing of Judas Priest
This duo sets the bar for dual axe attacks. The frantic intensity is palpable in this iconic solo. Judas Priest helped shape the genre of heavy metal. This power song was created after a series of sub-par a releases, which forced the band to try a different sound.

2. One – Kirk Hammett of Metallica
Regardless of whether you're a Metallica fan, it's hard to argue that they've created some of the best metal music. This solo shows Kirk at his best moments, with his signature down-picking style. You can sense the sadness and rage in his solo.

1. Tornado of Souls – Marty Friedman of Megadeth
Listening to Marty's solo gives me goosebumps every time I listen to it. It's constructed perfectly with a combination of skill, technique, heaviness, and aggression. Plus the minute build-up creates intense anticipation. Now that ladies and gentlemen, is how you do a guitar solo!

Resources & Further Reading
100 Greatest Guitar Solos
Power Chords to Make You Sound Amazing
A Guide to Guitars for Metal
How useful was this post?
Click on a thumb to rate it!
Average rating 4 / 5. Vote count: 44
No votes so far! Be the first to rate this post.
Related