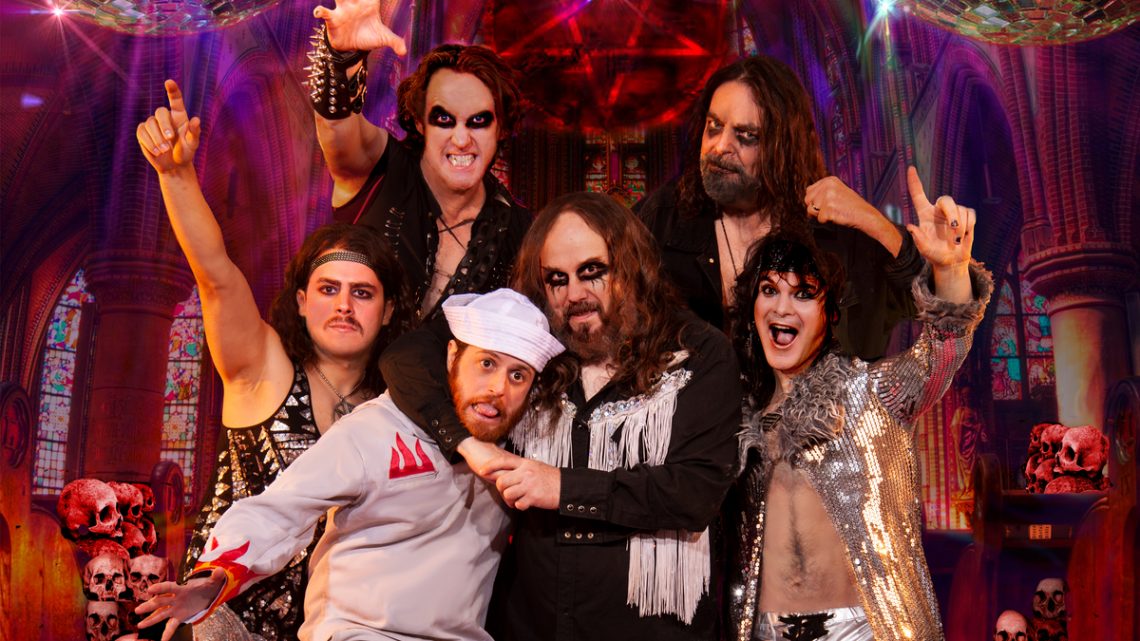 TRAGEDY: All Metal Tribute to Bee Gees & Beyond: signs to Napalm Records / joins Continental Concerts / live video
5th March 2021
0
By
John Deaux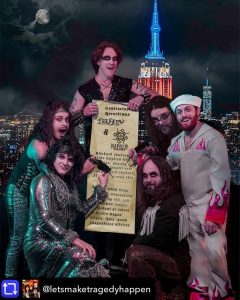 You may openly love/hate disco or metal. You may secretly love/hate disco or metal.  But, you will unabashedly love Tragedy and their bombastic mix of disco, metal, glitter and revelry. 
Tragedy takes disco, soft-rock and pop classics, and completely reimagines them as glorious, red-hot heavy metal. Their music is sure to get your head bangin', your booty shakin' – and put a smile on your face and your fist in the air.
"Tragedy rocks sweet balls and can do no wrong!  They are great fun!" 
Bruce Dickinson, Iron Maiden
Tragedy signs with Napalm Records!
We're thrilled to announce that Tragedy has signed with Napalm Records! Excited, delighted and fully aroused. It's awesome to be able to give our music a proper worldwide release with a beloved, internationally renowned record label. Thus begins our scheme for total world domination! Death to false disco-metal!
Tragedy signs with Continental Concerts!
We're so psyched to be working with Continental Concerts! It's great knowing that when we start touring again, we'll be rockin' with this top international metal booking agency. We'll be joining a roster that includes legends like Accept, Ensiferum and Tristania. Our evil plan is unfolding just as imagined! Death to false disco-metal!
LIVE!  
Is that light we see at the end of this tunnel?
join us on Facebookjoin us on Twitterjoin us on Instagramjoin us on YouTubejoin us on Spotify
TRAGEDY MERCHANDISEFor shirts, hoodies, CDs, baby bibs and more
How useful was this post?
Click on a thumb to rate it!
Average rating 5 / 5. Vote count: 1
No votes so far! Be the first to rate this post.
Related
About the author
Some say Yank My Doodle, It's A Dandy! is a biographical movie based on John. Some have even said that his favorite artist is Chesney Hawke! All we really know is he sleeps inside out and his hair tastes like candy floss.