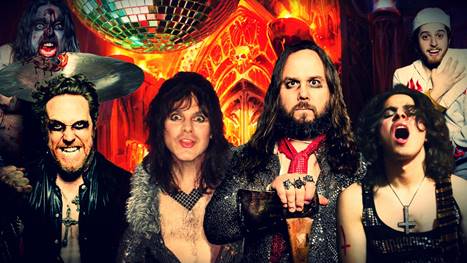 Tragedy: All Metal Tribute to the Bee Gees & Beyond – Bannermans, Edinburgh 21st May 2018
22nd May 2018
Tragedy are, without doubt, the ONLY band that will make you sweat glitter and cum confetti every single time you see them.
I managed to grab Mo'Royce (lead vocals, lead rhythm guitar, lead lead guitar, lead back-up vocals) for a couple of soundbites. He assures the fans that he's always thinking of them, as he knows they're always thinking of him. It won't be long before you're all together again to share another special moment. 
Mo'Royce also opened up a little about the new album. 'It may or may not have words as a title for the album, therefore the name of the album may or may not be longer than the previous album (The Joy of Sex: A Gourmet Guide To Lovemaking). There was even talk of making the album title longer to read than the actual listening. As for what could be on the new record, thoughts turned to a possible Britpop Invasion album, mixed with some Barry Manilow and Earth Wind and Fire. 
It's going to take a lot to the Joy Of Sex album as, in Mo'Royce's words, 'it's a masterpiece' and I'm inclined to agree with the man. It was at this point Mo'Royce was gathered up by The Lord Gibbeth and carried away on the back of Disco Mountain Man until show time.
The show itself is just so much fun from start to finish. From the moment Lance (lead towel boy and complete idiot) leads the band onto the stage and the break into the song Tragedy before careering into Islands In The Stream and Funky Town, the energy in the room is transformed. No more are we just denim and leather clad, moshpit starting, long-haired, heavy metal fans, tonight, it was all about the glitter.
It's a set that is full of classic disco mixed with massive riffs. Where else are you going to hear tracks such as the Slayer infused Reigning Men along with King 'Neil' Diamonds, Sweet Caroline? Only a Tragedy show is going to give you this and a whole lot more  Lance does his best on stage to not annoy the band whilst towelling them off (oo er missus) but of course being a complete twit, he fails dismally. 
Everytime I have seen Tragedy, be it in a small venue or at a festival, being accosted by Turisas during Dancing Queen, it's always the most fun I have had with my clothes on. I have yet to experience a Tragedy show naked, however I'm sure that's on the cards at some point in the future (especially if Lance gets his way)
The biggest surprise of the night came in the guise of a non disco track. (a non disco track I hear you gasp, this cannot be true?) My friends it is true, however it does indeed come with a bit of a twist. Wonderwall collided with the Stairway To Heaven and was superb, before being Rick Rolled into Never Gonna Give You Up followed by the show closer Y.M.C.A.
This is a band that you need to experience at least once live and if you don't have a good time, then you're dead inside.
Special thanks to James Purkiss for the sound (he's available for weddings, bar mitzvahs, funerals, children's parties and also for the opening of envelopes) and the Bannermans team. 
For all things Tragedy related click HERE, and for Bannermans, click HERE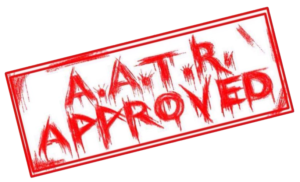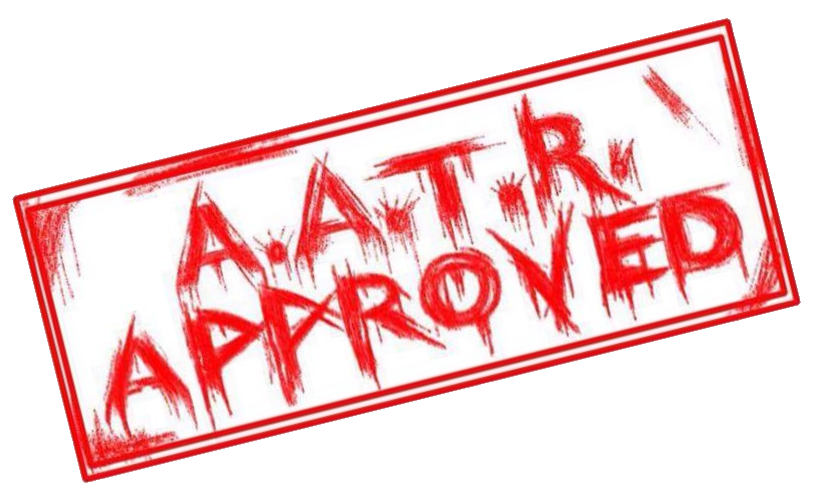 Set List
Tragedy (Bee Gees cover)
Islands in the Stream
Funky Town
Grease
Africa
Country roads
Sweet Caroline
It's Reigning Men
You're the one that I want
Woman in Love
You Should Be Dancing
How Deep Is Your Love?
Stayin' Alive
Encore:
Wonderwall mash up
Never Gonna Give You Up
Y.M.C.A.