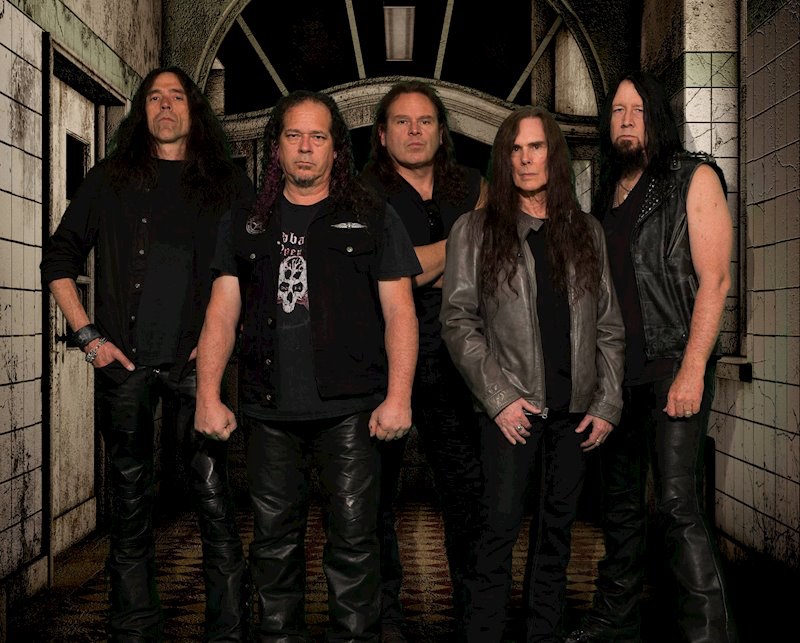 Trauma – As the World Dies
11th July 2018
0
By
Tabitha Prisinzano
Frisco traditional speed metal outfit, "Trauma" will probably always be remembered for being that one band Cliff Burton played in before Metallica – giving them a level of cred most bands will never attain. The band reunited back in 2013, sans Cliff, and it has honestly been a great thing for the metal world.
Over saturation has plagued metal in recent years; making the new vanguard an odd and overly intellectualized brand of post-metal drivel. Trauma could not have picked a better time to reemerge. Fans are starved for balls-to-the-wall power and speed from their metal. 
Bands such as Enforcer, Steel Panther and Cauldron formed in reaction to the new appeal of traditional metal. Bands like Accept, Tankard and even the legendary Judas Priest regrouped after having been limited by nostalgia for decades and came hard with heavy new releases in recent years. Enter Trauma. Sporting long, anti-establishment manes directly plucked from 1985 and unironically wearing leather pants, the power speed quintet set forth to rupture ear drums with blistering solos and sick shreds.
If fans from the 80s are waxing nostalgic for the days of Cliff Burton, I have good news for them – Trauma's new releases haven't deviated much in sound from the demo and "Scratch and Scream" days. The band still emanates the same aggressive yet melodic feel of classic speed metal. For younger metal heads clamoring for the fist-pumping sounds of yesteryear, Trauma latest album holds up well beside the new brand of traditional metal bands.
"As the World Dies" kicks off with an anthemic thrasher called "The Rage." With catchy riffs, a solid hook and a melodic solo, track one immediately draws in the listener. Donny Hillier's clean falsetto is just as powerful as it was back in 82. In fact, much of this release hearkens back to the band's earlier sounds. "As the World Dies" reintroduced metal fans to Trauma's early appeal in the 80's in a clean and polished way.
The riff-age gets more exciting throughout the album with fist-pumping ragers such as "From Here to Hell" and "Gun to Your Head." The album really comes into its own midway, however, during tracks like "Last Rites" and "Run for Cover." These songs have several memorable qualities to them and employ all the proper elements of great power speed like: melodic intros, catchy choruses you can't help but sing along with and ear-splitting solos. This was the peak of the album, for me.
I don't have much negative feedback, except that the latter half of the album lulled a bit. Songs like "Entropy" are not objectively poor, but I think after such a peak midway through the album, these songs couldn't compete alongside bangers like "Run for Cover." That said, track nine, entitled "Cool Aid" contains one of the coolest solos I've heard in a really long time.
Overall this album was a winner for me. Trauma's current line up is rife with heavy hitters like Greg Christian (former Testament bassist) and Joe Fraulob (former Danzig guitarist) and it shows. Fans of early speed metal with clean vocals should take note of Trauma. They're still hitting hard after over 30 years.
Score 8/10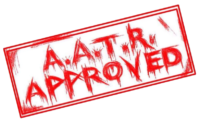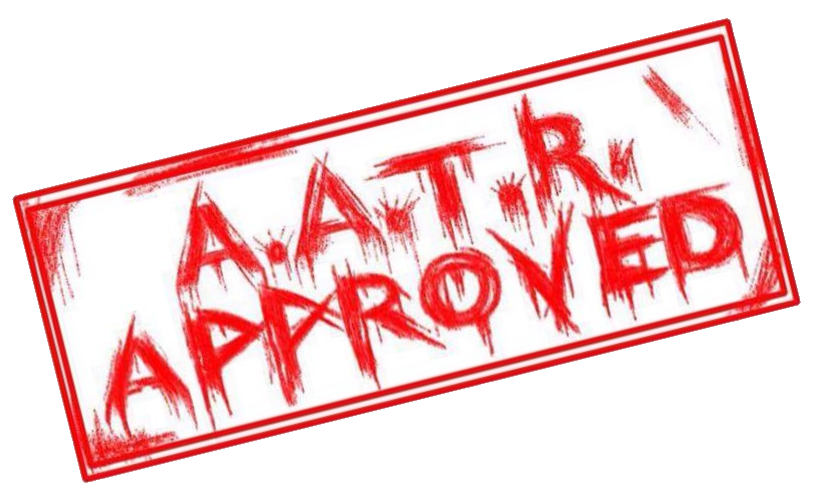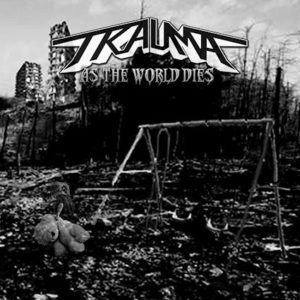 Track List

1. The Rage.
2. From here To Hell
3. As The World Dies 
4. Gun To Your Head.
5. Last Rites
6. Run For Cover
7. Asylum
8. Entropy
9. Cool Aid
10. Savage.
Release Date
11th May
Label
The Orchard/Sony/Rivet Records
For all things Trauma, click HERE and to purchase the album, click HERE
How useful was this post?
Click on a thumb to rate it!
Average rating 5 / 5. Vote count: 1
No votes so far! Be the first to rate this post.
Related
About the author
Tabitha is elitist metal head who loves cats, fried chicken, horror movies so twisted they make you question her mental stability, reading books from obscure authors and head banging. Favorite bands include: Kroda, MGLA, Destruction, Kreator, Dismember, Shining, Thy Light, and the first five Slayer albums