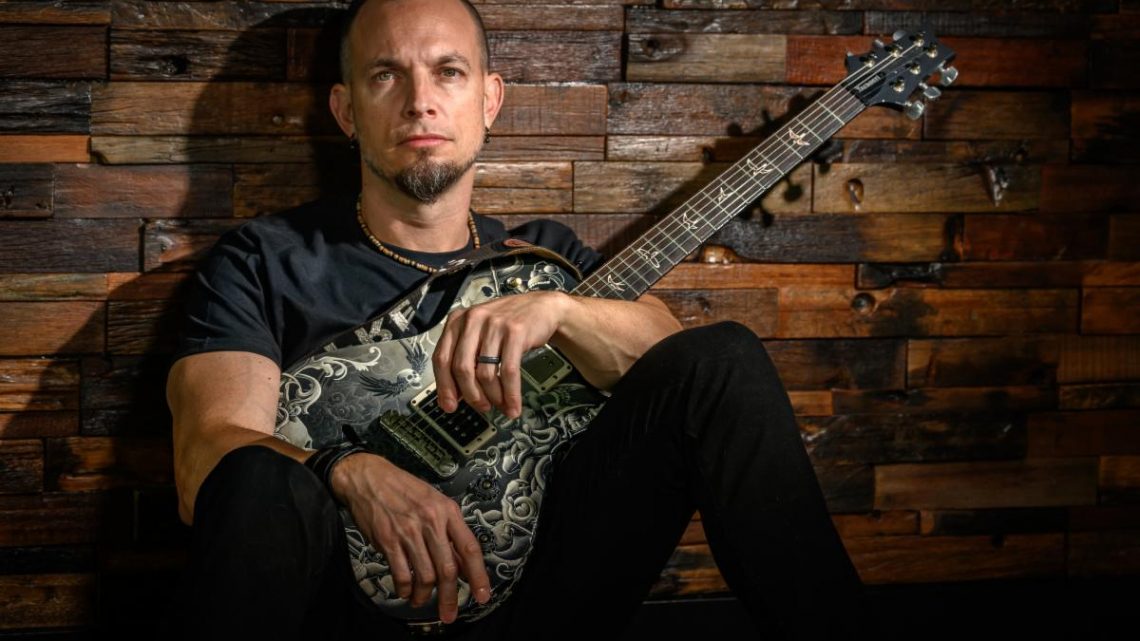 Tremonti – "Marching In Time" – Review
4th October 2021
0
By
Gavin Griffiths
When it comes to rock and metal bands, you tend to know your worth weight when it comes to your festival line-up status, and in terms of more modern bands, you cannot deny that ALTER BRIDGE, are up there in the headline tier. Once more commonly known as the band who did Edge's WWE entrance song "Metalingus", they have gone from strength to strength, cementing themselves as one of the most consistent, reliable bands on the circuit, that deliver quality shows everywhere they go. Between the former members of CREED and having MYLES KENNEDY on vocals, they are a formidable live unit, and this reviewer has been fortunate to cover them for this very website…but there's more to life than Alter Bridge for the members involved. 
Myles for example has a successful solo career as well as collaborating with SLASH no-less, on several occasions, easily placing himself as one of modern metal's foremost vocalists…but what about the others? This is where MARK TREMONTI comes in. The six-stringer, as skilled and talented as he is, regularly takes the back seat to let his musicianship do the talking within the confines of Alter Bridge, but he's by no means a stranger to taking the centre stage. 2021 sees him releasing his fifth solo album by the name of "Marching In Time"…let's see if we can keep up the pace as we hit the play button… 
We open up with an early album highlight "A World Away" and to be fair at first glance this sounds like it's going to be HEAVY. The bass-fuelled percussion has a slow, plodding weight to it that suggests the listener is about to be pummelled. We transition then into a more frantic, up-tempo barrage of deep riffs and drumming before Mark asserts his clean vocals over proceedings. This is highlighted on the chorus which is undeniably soaring; its bold simplicity is beyond catchy and is guaranteed to be a future sing-along. It's a lengthy opener, but it ebbs and flows perfectly with brilliant highs and thought-provoking lows; instrumentally and lyrically, and this is a superb start. 
Speaking of highlights, we have to talk about "If Not For You", which takes everything that works about the aforementioned and fine-tunes it, to the point it's beautiful in its own sorrow. There's a continued intensity in the guitar work here with some hypnotic licks while Mark sings with a sense of hindsight and heartache. Truth be told, the remainder of the whole album manages to maintain this consistency and momentum fairly easily, providing a thoroughly solid listening experience.  "Thrown Further" again utilises a strong guitar presence, allowing the vocal hooks to catch your ear via its subtle key-changes and tonal fluctuations.  
We do get isolated pockets of relaxation however as tracks like "The Last One Of Us" take on a primarily more acoustic-led approach. We retain the core principles of the full-band composition, but it's toned down to a more soft-rock aesthetic as opposed to a campfire ballad and it's honestly lovely. "Under The Sun" is another slower, more sombre piece though in no means weaker instrumentally, before the title track takes on a bombastic, albeit lengthy outro that has string elements, key-changes, hints at prog-rock influences, blending raw emotion musical experimentation for a dramatic conclusion.  
Overall, the twelve tracks in total that make up this album are by no means bad. Mark Tremonti is one of the best guitarists of his generation and proves that here yet again. However, you can easily feel the Alter Bridge writing habits coming through here with the similarities in vocal melody, in comparison to the heaviness of certain guitar parts, and while there's nothing wrong with that, it's also the problem in its own oxymoronic sense. It's a tried and tested style, and it works, don't get me wrong, these songs sound good, but they follow a formula that brings nothing truly fresh or inspiring to the table. Alter Bridge and existing Tremonti fans are sure to appreciate this and love it for what it is, and general hard rock fans will find plenty to enjoy here, but there's only SO much you can march in time before time stands still. 
This Review is dedicated to Scot 'JD' Rees…a wonderfully talented musician, a brilliant friend, a loving father, and a true fan of Alter Bridge and Mark Tremonti. It hurts that he can't hear this. RIP.  
Album Score: 7/10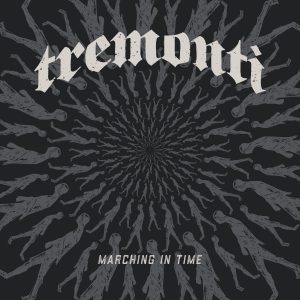 Track List:
"A World Away"
"Now And Forever"
"If Not For You"
"Thrown Further"
"Let That Be Us"
"The Last One Of Us"
"In One Piece"
"Under The Sun"
"Not Afraid To Lose"
""Bleak"
""Would You Kill"
"Marching In Time"
Release Date: 24th September
Record Label: Napalm Records
For all things Tremonti, click HERE and to purchase the album, click HERE
How useful was this post?
Click on a thumb to rate it!
Average rating 5 / 5. Vote count: 2
No votes so far! Be the first to rate this post.
Related
About the author
Gavin Griffiths AKA GavTheGothicChav 31 Based In South Wales Favourite Bands: HIM, The 69 Eyes, Paradise Lost, CKY, Rise Against, Alkaline Trio, Type-O-Negative, Turbonegro, Depeche Mode... Enjoys: Pizza, Jack Daniel's, Comedy Roasts, WWE, Horror Movies, Sloths, Panda's, Eurovision Dislikes: The Concept Of Being "Offended", Hype, Instrumental Tracks, Interludes, Overly Long Tracks