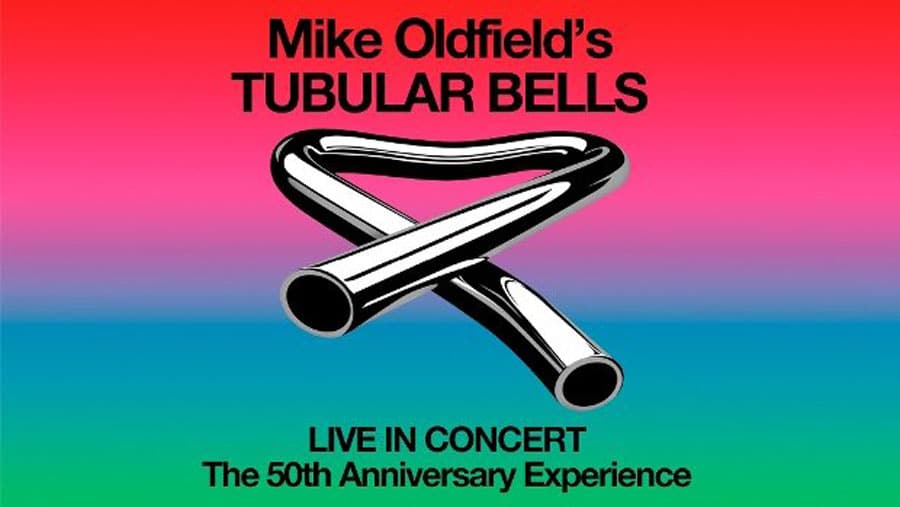 Tubular Bells – Royal Festival Hall, London (13/08/2021) – Review
16th August 2021
The last gig I went to pre-pandemic was a charity gig that boasted the likes of Bonnie Tyler, Tom Jones, Rick Wakeman and Cat Stevens. As well as Eric Clapton and Van Morrison. The first four were brilliant. The other two played boring sets of moody drivel. Guess which ones spew conspiracy theory nonsense for a living eighteen months on? How times change.
Things are a bit different for me, too. In August of 2019 AATR sent me to review Bloodstock. This year, instead of sitting in that Catton Hall field waiting for Lawnmower Deth, I was at London's Southbank Centre celebrating the 50th anniversary of Mike Oldfield's prog-minimalist classic, Tubular Bells.
Things were kicked off by a short set that was most certainly not Tubular Bells. First, we got a long, atmospheric work defined by Gilmour-esque guitar solos and a slight lack of confidence from percussionists who kept drifting slightly out of time. This was followed by Oldfield's Summit Day, a track that first introduces its melody on a weak, plinky classical guitar and transforms, in true Oldfield fashion, into something majestic thanks to repetition and layer after layer of instruments playing the same thing. There was also time for Mike Oldfield's biggest hit, 'Moonlight Shadow'. In fairness, it's a great tune, but the bassist's theatrical lead vocal is more karaoke than Kate Bush.
I'd completely forgotten that the Circa Contemporary Circus were involved in the performance of Tubular Bells, so I was pretty confused when they started warming up during the interval. Like a very flexible, restrained stage invasion.
I can't quite put into words how little I know about dance/acrobatics/circuses, but even I could tell they were pretty incredible. A couple of things they did, presented without comment or analysis:
Stood on each other's heads. Made a tower of three people standing on top of each other, where one time the guy on top did a handstand. Span around really quickly in a big flying hula-hoop. Threw each other across the stage. A guy climbed one-handed up a massive black curtain. Backflipped like it was going out of fashion.
It was really quite hypnotic, and you almost forgot about the trippy screensaver playing on the screen behind, or the fact you could hear Tubular Bells.
But that was the problem. While it was performed incredibly well, what we heard was not Tubular Bells. I was already a bit concerned by the band only having nine members and an over-reliance on backing tracks in the first half, and my fears became reality here.
All of the iconic melodies were there of course, but they were restructured and rearranged. The minimalism of the original was replaced with grandeur that fit the dance incredibly well, but lost what made Mike Oldfield's debut so magical.
For example, the first half of the 1973 version concludes with layer after layer joining in with the piece's best melody while the Master Of Ceremonies announces each one. This version used booming pre-recorded instrument announcements, and the lack of performers meant each instrument only got a quick cameo before dropping back out to be replaced by something else. The poor guitarist on the left was practically out of breath as he had to change from electric guitar to mandolin to classical guitar for each 'layer'.
Still, if you look at it as a separate work – an ode to Tubular Bells – then it was a solid performance. Some of the crescendos and climaxes that Oldfield's original avoided were goosebump-inducing, especially when combined with the performance on stage, and every member of the band (the cello, which wasn't even one of the many instruments on the original piece, in particular) excelled.
While I'd still rather have been at Catton Hall, it was a good way to celebrate a work that managed to bring distorted guitars to a classical audience without them realising.
Score 6/10