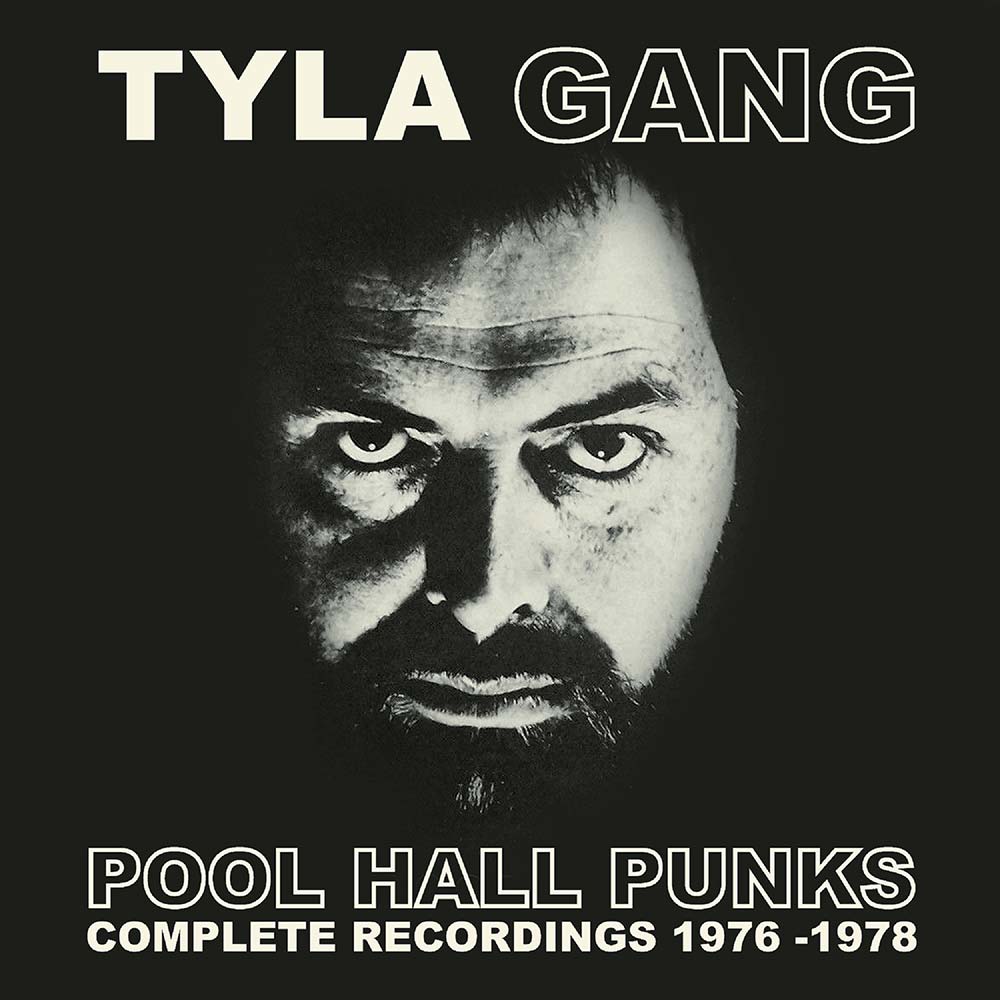 Tyla Gang: Pool Hall Punks: Complete Recordings 1976-1978
13th August 2016
Frontman Sean Tyla is currently celebrating his 70th birthday & for  the first time ever, here are the Tyla Gang's complete recordings across three discs, including many tracks which appear on CD for the first time. They really are as timeless as an Audrey Hepburn movie.
Housed in a tidy card wallet combo, Pool Hall Punks also boasts an exclusive Q&A interview with Sean Tyla in the enclosed booklet along with, reproductions of many rare images from the period & this set boasts remastered sound quality. To be totally honest it does sound the canines danglies.

There are so many great tracks on this set & one of my favourites is Suicide Jockey. Such a great riff & a stonking toe tapper

The Peel Sessions alone make this an essential purchase. Not only are they on CD for the first time sounding amazing, but it's a great slice of history & a nod to John Peels amazing ear for spotting talent.

After hearing the Peel sessions, I wish I was able to see the band live. Unfortunately though, I was still fermenting.
Sean Tyla himself is performing several gigs to coincide with this momentous occasion! Keep an eye out for dates & if he's in a town near you just go & see an absolute legend. It will be a local gig for local people.
Tyla Gang: Pool Hall Punks is pub rock at it's best & you get a glimpse of how many bands (either consciously or subconsciously) have been influenced by this band.
Score 8/10
Pool Hall Punks Information
Track List CD ONE:
YACHTLESS (1977)
1. HURRICANE
2. DUST ON THE NEEDLE
3. ON THE STREET
4. NEW YORK SUN
5. SPEEDBALL MORNING
6. DON'T SHIFT A GEAR
7. LOST ANGELS
8. THE YOUNG LORDS (Version 2)
9. WHIZZ KIDS
10. DON'T TURN YOUR RADIO ON
BONUS TRACKS
11. STYROFOAM
12. TEXAS CHAINSAW MASSACRE BOOGIE
13. THE YOUNG LORDS (Version 1)
14. SUICIDE JOCKEY
15. CANNONS OF THE BOOGIE NIGHT
16. IT'S ONLY ROCK AND ROLL (BUT IT GETS UP YOUR NOSE)
17. MAD MUCHACHOS
18. POOL HALL PUNKS
LIVE IN FRANCE, 1977
19. I DON'T WANT YOUR LOVE
20. FIREBALL
21. GONNA TAKE ME AWAY
CD TWO:
MOONPROOF (1978)
1. TROPICAL LOVE
2. OAKLAND RED
3. IT'S GONNA RAIN
4. DID YOUR HEAR IT ON THE RADIO
5. RODEO
6. SPANISH STREET
7. NO ROSES
8. AMERICAN MOTHER
9. SUICIDE JOCKEY
10. FLASHING IN THE SUBWAY
BONUS TRACKS
11. SPEEDBALL JIVE – Speedballs
12. JUNGLE OF LOVE
13. BAR DU TELEPHON
14. AMSTERDAM DOG
15. CHASING THE DRAGON
16. OUT ON THE RUN
17. WHALEBACK BOOGIE
18. MOONLIGHT AMBULANCE
19. ON THE STREET – Das Luftwaffegeschäft
CD THREE:
PEEL SESSIONS & RARITIES
JOHN PEEL SESSION 30/05/77
1. THE YOUNG LORDS
2. DON'T SHIFT A GEAR
3. WHIZZ KIDS
4. SPEEDBALL MORNING
JOHN PEEL SESSION 04/10/77
5. ON THE STREET
6. DON'T TURN YOUR RADIO ON
7. STYROFOAM
8. DUST ON THE NEEDLE
JOHN PEEL SESSION 09/08/78
9. NO ROSES
10. IT'S GONNA RAIN
11. SPANISH STREETS
12. MOONLIGHT AMBULANCE
RARITIES
13. PARIS BOOGIE
14. HOLD ON TO MY LOVE
15. KEEP FROM MOVIN' ON
16. BAD MOON RISING – Spitballs
17. KNOCK ON WOOD – Spitballs
18. WALKING THE DOG
19. DON'T SHIFT A GEAR (OGWT 29/11/77)
20. YOUNG LORDS (OGWT 29/11/77)
21. ON THE STREET (Live at Hope & Anchor)
22. STYROFOAM (Live at Hope & Anchor)
For fans of Moss Generator, Toy Dolls, GBH, Chelsea, Massive Wagons, Screaming Eagles
Check out Tyla Gang HERE & Pool Hall Punks Complete Recordings 1976-1978 can be ordered HERE & for the first 100 ordered, they will also be signed