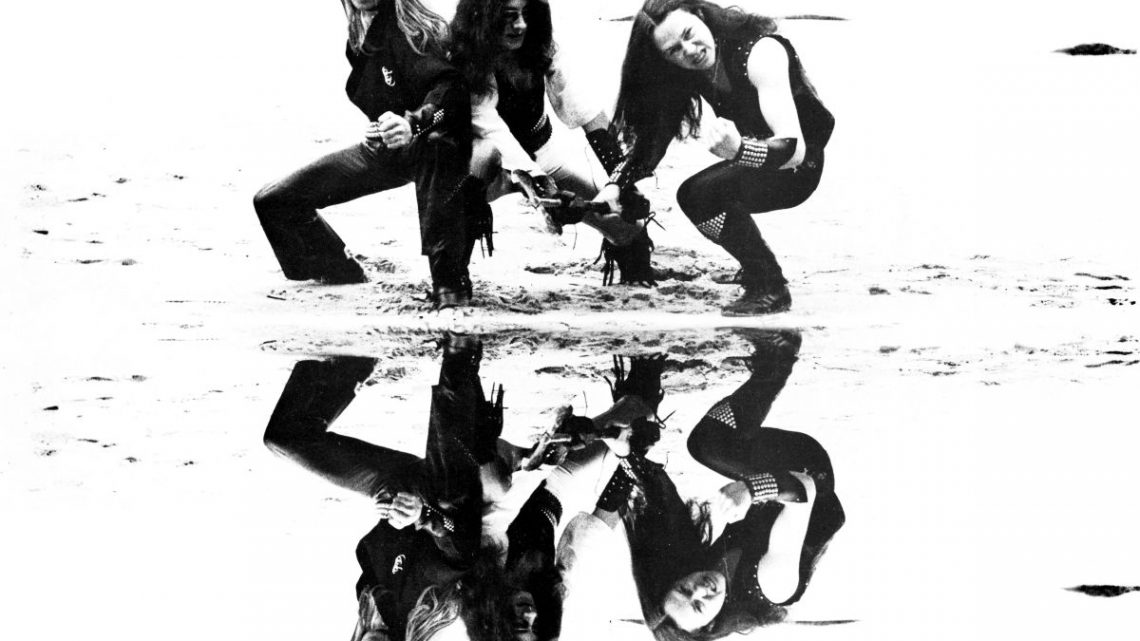 VENOM ANNOUNCE 'IN NOMINE SATANAS' BOXSET TO BE MADE AVAILABLE AS 6CD + DVD SET ON SEPTEMBER 23 VIA BMG
4th August 2022
0
By
John Deaux
Venom formed in 1979 in Newcastle upon Tyne. Coming to prominence towards the end of the new wave of British heavy metal, Venom's first two albums—'Welcome to Hell' (1981) and 'Black Metal' (1982)—are considered a major influence on thrash metal and extreme metal in general. Venom's second album, now celebrating its 40th anniversary, proved influential enough that its title was used as the name of the extreme metal subgenre of black metal. The classic line-up trio of Cronos, Mantas and Abaddon recorded two further studio albums 'At War With Satan' (1984) and 'Possessed' (1985) and live album 'Eine Kleine Nachtmusik' (1986). Often cited by bands such as Metallica, Behemoth, Celtic Frost and Mayhem as major influences, they are one of the most revered bands of their generation.  Venom are still fronted by original singer/bassist Cronos and headline festivals all over the globe and continue to release new music.
 
Previously released as a deluxe vinyl boxset back in 2019, 'In Nomine Satanas' is now being made available as a 6CD + DVD CD set, released via BMG on September 23rd.
 
Featuring Venom's original Neat Records recordings from their 1981 debut 'Welcome To Hell' to 'Eine Kleine Nachtmusik', the live recording of their mythical appearance at the Hammersmith Odeon in 1985, all of the albums are remastered from the original tapes and the set also includes the 'Sons Of Satan' collection that features a treasure trove of unreleased demos from the band's vaults, including some of the earliest known Venom performances.
 
Also released September 23rd, and to commemorate the 40th anniversary of Venom's second album, the genre-creating 'Black Metal' will be pressed on silver and black swirl coloured vinyl. Limited to just 1500 copies in the UK, this pivotal album continues to influence new generations of metal fans to this day.
'In Nomine Satanas' CD boxset features:
 
CD1: Welcome To Hell
CD2: Black Metal
CD3: At War With Satan
CD4: Possessed
CD5: Eine Kleine Nachtmusik
CD6: Sons Of Satan
DVD: 7th Date of Hell – Live at The Hammersmith Odeon, 1984
 
Find Venom online at venomslegions.com
"To me, Venom represent the start of a very important movement that has split into many more important movements. It was a revolution. After that moment, death metal, thrash metal, black metal and all these genres exploded and they all owe something to Venom." Michel 'Away' Langevin (Voivod)
 
"I didn't know it back then because everything was fresh. We didn't know what we were looking for, but when I heard Venom, that was it." Jørn 'Necrobutcher' Stubberud (Mayhem)
How useful was this post?
Click on a thumb to rate it!
Average rating 0 / 5. Vote count: 0
No votes so far! Be the first to rate this post.
Related