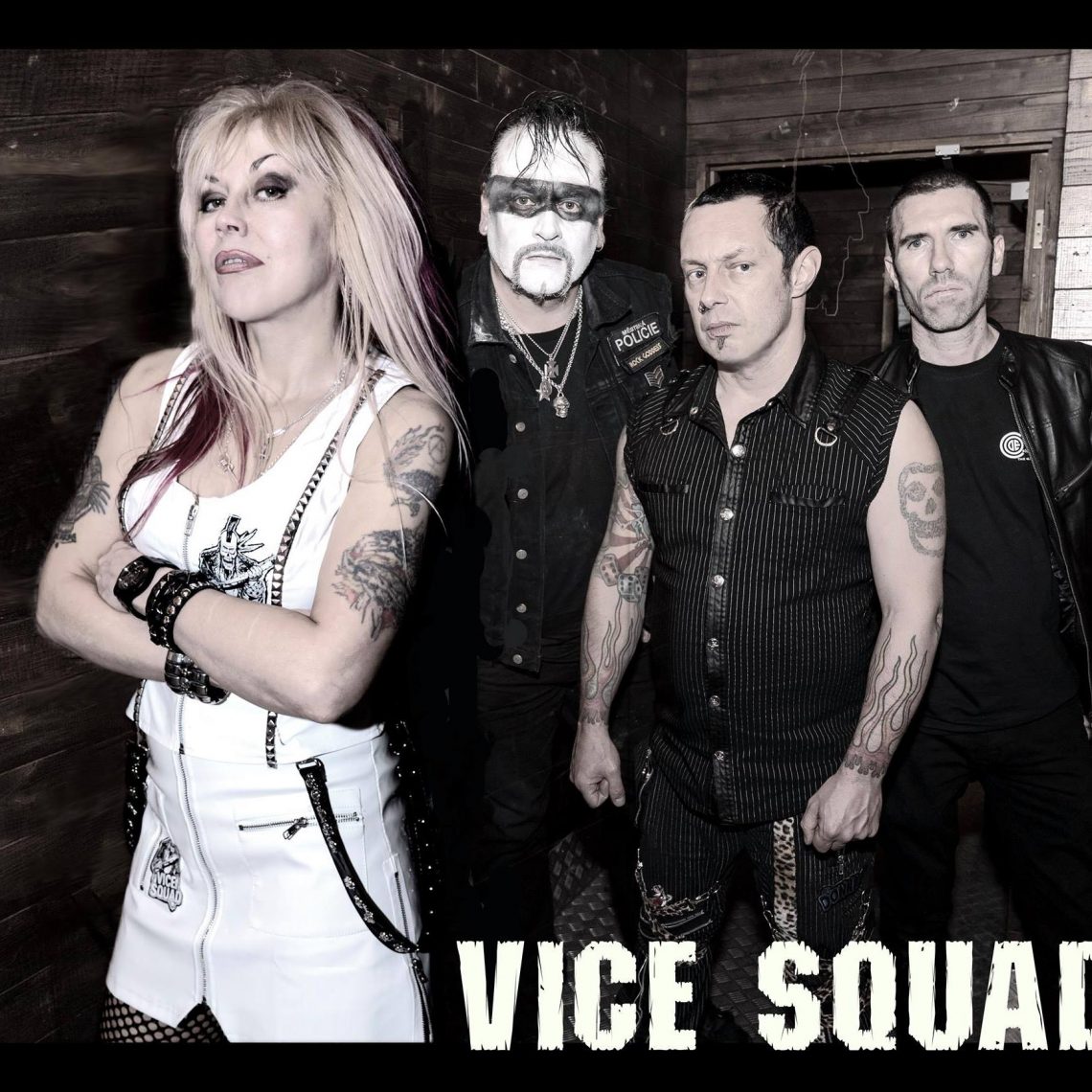 Vice Squad: The Albums 1981-84, 5CD Boxset
2nd October 2019
This 5 CD box of the legendary Beki Bondage fronted punk act Vice Squad have their first three albums reissued again but in their original format without the bonus tracks of reissues of old. Instead, the bonus tracks are now congregated on a disc entitled Odds 'n' Squads (clever play on words eh?)
The choice to put all the bonus tracks in one place makes life really easy and saves all the hassle of digging out each CD just to listen to the bonus tracks (which I often have)
The final disc in this lovely clam-shell set is the 1982 recorded concert album Live and Loud. This gig was recorded at the height of Vice Squads success and their debut tour of America. It still sounds potent and so much better than the limited release of Live In Sheffield (I'm surprised Live In Sheffield hasn't made an official appearance on CD).
You'll pleased (or maybe displeased) to know that the production of their debut No Cause For Concern is still shit. Which is no bad thing. It would sound so wrong if it had been touched up in anyway shape or form.
Stand Strong, Stand Proud and Shot Away also still sound the same which again is no bad thing.
At this point I'm guessing you're all sitting there wondering what's the point of this re-issue. Well, let me tell you. Since the albums have been out of print for awhile and have been previously released in many bastardised forms, it's actually quite nice to have them back to how Vice Squad intended.
Admittedly they could've had the DB up a little but that's just a minor volume issue. It's also a god excuse to crank the fuck out of them. If you're listening to Vice Squad, so should everyone else. 
It's a nice set and the 16 page booklet, which feature some great liner notes and long forgotten rare photos, is a nice touch.
So is this worth a purchase? If you have the records (which by now are due a retirement) then yes it is. If you already have the bastardised re-issues, then not really as you pretty much have the 1st 4 discs.. It is however is worth having just for Live and Loud. Score 6.5/10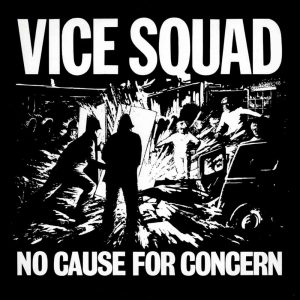 DISC ONE
NO CAUSE FOR CONCERN
1. YOUNG BLOOD
2. COWARD
3. NOTHING
4. SUMMER FASHION
5. 1981
6. SATURDAY NIGHT SPECIAL
7. OFFERING
8. THE TIMES THEY ARE A CHANGING
9. EVIL
10. ANGRY YOUTH
11. IT'S A SELL-OUT
12. STILL DYING
13. LAST ROCKERS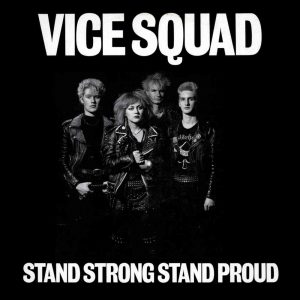 DISC TWO
STAND STRONG STAND PROUD
1. STAND STRONG STAND PROUD
2. HUMANE
3. CHEAP
4. GUTTERCHILD
5. ROCK 'N' ROLL MASSACRE
6. FISTFUL OF DOLLARS
7. FREEDOM BEGINS AT HOME
8. OUT OF REACH
9. SAVIOUR MACHINE
10. NO RIGHT OF REPLY
11. DEATHWISH
12. PROPAGANDA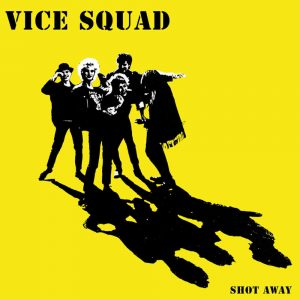 DISC THREE
SHOT AWAY
1. NEW BLOOD
2. TAKE IT OR LEAVE IT
3. OUT IN THE COLD
4. NOWHERE TO HIDE
5. YOU'LL NEVER KNOW
6. REBELS AND KINGS
7. PLAYGROUND
8. THE REST OF YOUR LIFE
9. WHAT'S GOING ON?
10. KILLING TIME
11. TEENAGE RAMPAGE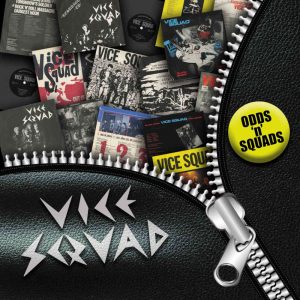 DISC FOUR
ODDS 'n' SQUADS
1. NOTHING (AVON CALLING VERSION)
2. LIVING ON DREAMS
3. LATEX LOVE
4. LAST ROCKERS (SINGLE VERSION)
5. RESURRECTION
6. YOUNG BLOOD (SINGLE VERSION)
7. HUMANE (SINGLE VERSION)
8. COWARD
9. IT'S A SELL OUT
10. (SO) WHAT FOR THE 80'S? (DEMO)
11. STERILE (DEMO)
12. OUT OF REACH (DEMO)
13. (SO) WHAT FOR THE 80'S?
14. STERILE
15. OUT OF REACH (SINGLE VERSION)
16. TOMORROW'S SOLDIER
17. DARKEST HOUR
18. CITIZEN
19. SCARRED FOR LIFE
20. FACELESS MEN
21. BLACK SHEEP
22. NEW BLOOD (PLUS VERSION)
23. THE PLEDGE
24. THE TIMES THEY ARE A-CHANGIN' (NEW VERSION)
25. HIGH SPIRITS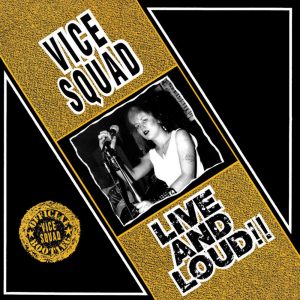 DISC FIVE
LIVE AND LOUD!!
1. COWARD
2. ROCK N ROLL MASSACRE
3. ANGRY YOUTH
4. EVIL
5. LIVING ON DREAMS
6. STAND STRONG STAND PROUD
7. HUMANE
8. LATEX LOVE
9. LAST ROCKERS
10. OUT OF REACH
11. E.M.I.
12. UPRIGHT CITIZEN
Label
Captain Oi
Release Date
25th October 2019
For all things Vice Squad, click HERE and to purchase the box set, click HERE