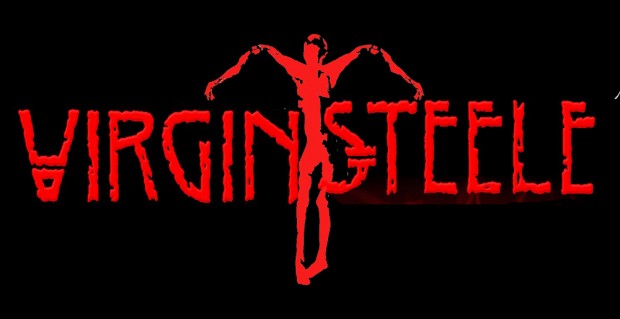 Virgin Steele – 5CD BOX SET 'SEVEN DEVILS MOONSHINE'
30th October 2018
First off dear reader, it's time to be totally honest. I've never been a fan of NWOBHM or even its American counterpart ANWOHM (American New Wave Of Heavy Metal), I've always been more of an old school punk and thrash fan as that's what I grew up listening to. Virgin Steele are a NWOAHM band and for the past 35 years they've flown way under my radar. So to be handed this box set for review was a surprise.
This box set is HUGE, 5 discs (2 re-releases and 3 brand new albums) and it's a beautiful thing to behold. Clamshell box, amazing booklet with the LYRICS and the 5 CDs enclosed in their own cardboard sleeves (there's even a sticker included too).
Like I previously stated I've overlooked this band totally and after blasting this box set a few times, I'm beginning to wonder why the f**k I haven't listened to them before.
David DeFeis vocals aren't going to be everyone's cup of tea, but he does suit what the band do. It's not straight ahead metal either, there's symphonic elements (Green Dusk Blues), almost reminiscent of Kashmir by Led Zeppelin complete with Robert Plantesque vocal, as well as a Goth rock version of the Chris Isaak classic, Wicked Game, and that's just disc 1
Disc 2 is more eclectic. The Doors Medley (Late Night Barroom Hoodoo Medley) which features When The Music's Over, Crawling King Snake and Soul Kitchen is haunting. The Drained White Suite is just pop music, and the Summertime Darkness Suite is beautifully bluesy.
The 3rd disc in this set really did pique my interest just by the title, Gothic Voodoo Anthems. I wasn't disappointed as it's exactly what it says on the tin. There's no stand out track as it's mainly orchestral and proper Goth Rock. This is the most listened to CD in this glorious box.
Discs 4&5 are the re-releases of Hymns To Victory and The Book Of Burning, both of which are extended versions. This is the material I was most afraid of listening to and reviewing as I now only had the first 3 discs as reference material.
Blown away doesn't even cover it. The musicianship, song construction, vocal performances and the sheer pleasure I was getting from these discs was immeasurable. This is where I started to kick my own ass for not checking this band out sooner. Everything you want in a band is here. There's tonnes of double kick drums, ear melting guitar solo and bass so heavy that it'll loosen the fillings in your next door neighbors teeth.
Even if you're not a fan of NWOBHM or ANWOHM there's plenty to enjoy from this monstrous box as it contains the best part of 6.5 hours of music.
Score 8/10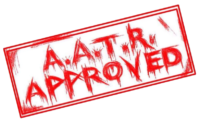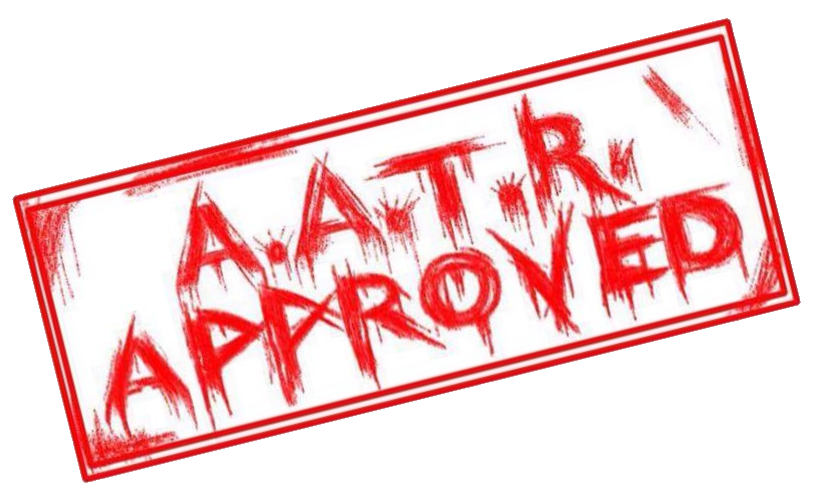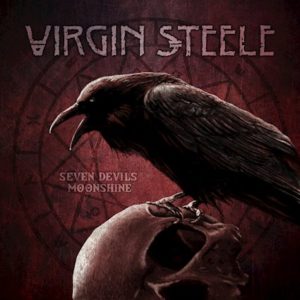 Track List
CD 1 "Ghost Harvest (The Spectral Vintage Sessions)" Vintage 1 – Black Wine For Mourning (new album)
1. SEVEN DEAD WITHIN
2. GREEN DUSK BLUES
3. PSYCHIC SLAUGHTER
4. BONEDUST (Orchestral Version)
5. HEARTS ON FIRE
6. CHILD OF THE MORNING STAR
7. MURDER IN HIGH-GLOSS RELIEF
8. FERAL
9. JUSTINE
10. PRINCESS AMY
11. WICKED GAME
Clouds Of Oblivion Medley (Tracks 12 & 13)
12. LITTLE WING
13. THE GODS DON'T REMEMBER…
CD 2 "Ghost Harvest (The Spectral Vintage Sessions)" Vintage 2 – Red Wine For Warning (new album)
1. THE EVIL IN HER EYES (Piano & Vocal Version)
2. FEELIN' ALRIGHT
3. SISTER MOON
Summertime Darkness Suite (Tracks 4, 5, & 6)
4. SWEATING INTO DAWN
5. SUMMERTIME
6. BLACK LEAVES SWIRL DOWN MY STREET
7. RIP OFF
The Gods Are Hungry Triptych (Tracks 8, 9, & 10)
8. THE GODS ARE HUNGRY POEM
9. THE POISONED WOUND
10. THE BIRTH OF BEAUTY
11. PROFESSION OF VIOLENCE…
12. ROCK STEADY
13. NUTSHELL
14. SLOW & EASY "INTRO"
15. JESUS JUST LEFT CHICAGO
Late Night Barroom Hoodoo Medley (Tracks 16, 17, 18, & 19)
16. SOUL KITCHEN
17.WHEN THE MUSIC'S OVER
18. CRAWLING KING SNAKE
19. WHEN THE MUSIC'S OVER "Reprise"
20. IMHULLU
The Drained White Suite (Tracks 21, 22, & 23)
21. AFTER DARK
22. WAKE THE DEAD
23. THE GRAVEYARD DANCE
24. THE TRIPLE GODDESS
25.TWILIGHT OF THE GODS (Live Acoustic Rehearsal Version)
26. TRANSFIGURATION (Live Acoustic Rehearsal Version)
CD 3 "Gothic Voodoo Anthems" (new album)
1. I WILL COME FOR YOU (Orchestral Version)
2. QUEEN OF THE DEAD (Orchestral Version)
3. THE ORPHEUS TABOO (Orchestral Version)
4. KINGDOM OF THE FEARLESS (The Destruction Of Troy) (Orchestral version)
5. THE BLACK LIGHT BACCHANALIA (Orchestral Version)
6. ZEUS ASCENDANT
7. BY THE HAMMER OF ZEUS (And The Wrecking Ball Of Thor) (Orchestral Version)
The Gothic Voodoo Suite (Tracks 8, 9 & 10)
8. RUMANIAN FOLK DANCE No. 3 "PE LOC"
9. DELIRIUM "Excerpt"
10. SNAKESKIN VOODOO MAN (Orchestral Version)
11. THE ENCHANTER
The Fire & Ice Medley (Tracks 12, 13 & 14)
12. BONE CHINA
13. NO QUARTER
14. BONE CHINA "Reprise"
Passion In The French Quarter Medley (Tracks 15 & 16)
15. CHLOE DANCER
16. GENTLE GROOVE
17. DARKNESS-DARKNESS
18. DEATH LETTER BLUES
19. SPOONFUL
CD 4 "Hymns To Victory" (re-release)
1. FLAMES OF THY POWER (From Blood They Rise)
2. THROUGH THE RING OF FIRE
3. INVICTUS
4. CROWN OF GLORY (UNSCARRED) (In Fury Mix)
5. KINGDOM OF THE FEARLESS (The Destruction Of Troy)
6. THE SPIRIT OF STEELE (Acoustic Version)
7. A SYMPHONY OF STEELE (Battle Mix)
8. THE BURNING OF ROME (Cry For Pompeii)
9. I WILL COME FOR YOU
Bonus Tracks
10. DUST FROM THE BURNING & AMARANTH (Orchestral Versions)
11. NOBLE SAVAGE (Long Lost Early Mix)
12. MISTS OF AVALON
13. EMALAITH
CD 5 "The Book Of Burning" (re-release) 
1. CONJURTION OF THE WATCHER
2. DON'T SAY GOODBYE (TONIGHT)
3. RAIN OF FIRE
4. ANNIHILATION
5. HELLFIRE WOMAN
6. CHILDREN OF THE STORM
7. THE CHOSEN ONES
8. THE SUCCUBUS
9. MINUET IN G MINOR
10. THE REDEEMER
11. I AM THE ONE
12. HOT AND WILD
13. BIRTH THROUGH FIRE
14. GUARDIANS OF THE FLAME
15. THE FINAL DAYS
16. A CRY IN THE NIGHT
Bonus Track
17. QUEEN OF THE DEAD (Nordic Twilight Version)
Label
SPV/Steamhammer
Release Date
23rd November 2018
For all things Virgin Steele, click HERE and to purchase the album, click HERE