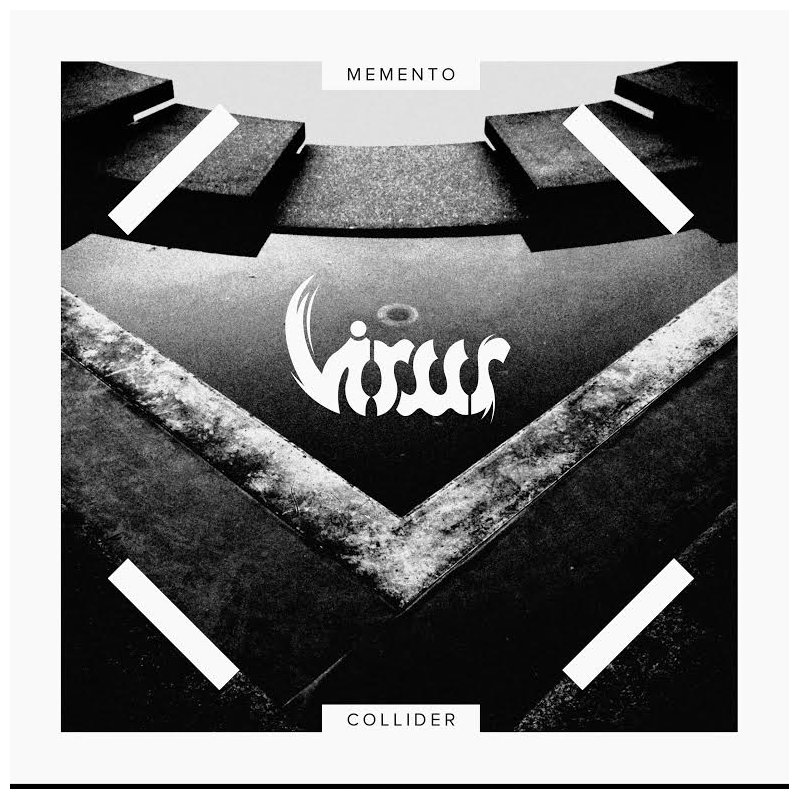 Virus – Memento Collider – CD Review
8th June 2016
There's a very fine line between genuine eccentricity and contrived oddness. I feel Virus straddle that line, musically exuding an unsettling, uneasy quirkiness. This, Virus' 4th album is a sombre, melancholy affair, where seemingly mismatched melodies overlap and gel to form some genuinely interesting and intriguing music. The high calibre of the musicianship though out 'Memento Collider' is unquestionable, each of its 6 tracks are expertly layered, creating depth and cohesion to music that could very easily slip out of control and become a mess of discordant notes in less capable hands. The vocal on this album puts me in mind of an avant-garde poetry performance in a smoky Parisian bar, where everyone wears black and no one dares to smile for fear of not seeming fashionably disinterested enough. That isn't intended to be detrimental, the low, laid back, almost depressive style of vocal adds a certain charm and validity to this albums uneasy oddness.

Virus have an unusual style that sounds like Morrissey, Nick Cave and Primus produced a slightly stoned baby that's a little bit touched in the head, however, there's very little in terms of variation on 'Memento Collider', one track seems to blend into the next with little distinction, making it a chore to get through in a single hit. This album is certainly an acquired taste and I think it'll find its fans in the more herbally inclined. I'm not saying you have to be completely off your gourd to appreciate 'Memento Collider' but you may find it helps.

ALBUM INFO
Release date
03/06/2016
Record Label
Karisma
TRACKLIST
1-  Afield
2- Rogue Fossil
3- Dripping Into Orbit
4- Steamer
5- Gravity Seeker
6- Phantom Oil Slic
Score 7/10

How useful was this post?
Click on a thumb to rate it!
Average rating / 5. Vote count: