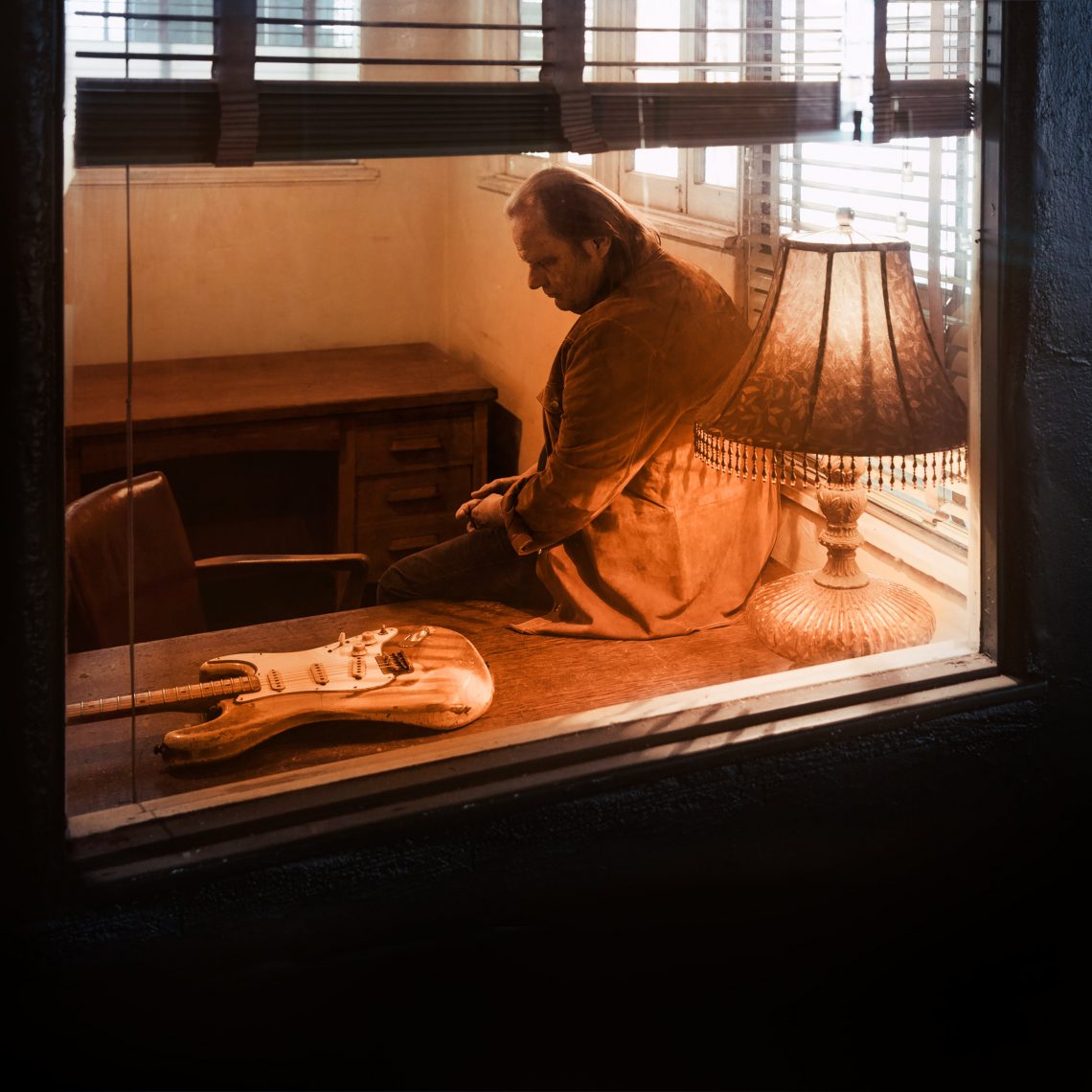 WALTER TROUT REVEALS NEW TRACK 'GONNA HURT LIKE HELL' (FEAT. KENNY WAYNE SHEPHERD)
27th July 2017
Walter Trout
 has released another new track from his brand new studio album 'We're All In This Together'.
The album is due out on  September 1st via Provogue/Mascot Label Group and features a stellar cast of guests; John Mayall, Joe Bonamassa, Randy Bachman, Kenny Wayne Shepherd, Warren Haynes, Sonny Landreth, Charlie Musselwite, Mike Zito, Robben Ford, Eric Gales, Edgar Winter, Joe Louis Walker , John Németh and his son Jon Trout.
Gonna Hurt Like Hell
features the guitar skills of fellow bluesman 
Kenny Wayne Shepherd.
Speaking about the track, Trout explains:
"When I was trying to figure out what to write for  Kenny Wayne  to record with us ,I just figured it all comes back to the blues and let's both of us go back to our roots. Musically it's  where we both come from. So this is a straight-ahead shuffle and I think he and I really complement each other in our playing. This  cut was really fun to record , and I think it's smokin'!!"
Before you even hear a note, We're All In This Together has your attention. Drafting fourteen A-list stars – including Joe Bonamassa, Kenny Wayne Shepherd, John Mayall and Randy Bachman – and writing an original song for each, Trout has made the most tantalising album of the year, and found solace after a run of solo albums that chronicled his near-fatal liver disease of 2014. "Now was the right time for this record," he says. "Battle Scars [2015] was such an intense piece of work, written with tears coming down my face. I needed a break from that, to do something fun and light-hearted. This album was joyous for me."
Scan the credits of We're All In This Together and you'll find nods to every twist and turn of Trout's electrifying backstory. There's keys man and long-time friend Skip Edwards, who came up on the same early-'70s New Jersey circuit where Trout cut his teeth as the precocious lead guitarist for Wilmont Mews. There's organ wizard Deacon Jones, the West Coast bandleader who brought a twenty-something Trout into the orbit of blues titans like John Lee Hooker and Big Mama Thornton. "Deacon sorta discovered me when I moved to LA in the '70s," reflects Trout. "So I owe him."
Since he struck out alone in 1989, Trout's solo career has been every bit as celebrated. Touring tirelessly and spitting out classic albums that include 1990's flag-planting Life In The Jungle, 1998's breakthrough Walter Trout and 2012's politically barbed Blues For The Modern Daze, he's won international acclaim and enjoyed ever-growing sales in a notoriously fickle industry. Years on the road have also brought him tight friendships, as evidenced by 2006's cameo-fuelled Full Circle album and this year's unofficial sequel, We're All In This Together. "The new album was originally gonna be called Full Circle Volume 2," notes Trout, "but I wanted to make the title a positive statement in this time of madness." 
They say you can judge a man by the company he keeps. If that's the case, then We're All In This Together is further proof of Walter Trout's position at the hub of the blues scene. This is the sound of an artist not just getting by with a little help from his friends, but positively thriving, on an album that is sure to light another rocket under his blooming late career. "I'm 66 years old," considers Trout, "but I feel like I'm in the best years of my life right now. I feel better than I have in years physically. I have more energy. I have a whole different appreciation of being alive, of the world, of my family, of my career. I want life to be exciting and celebratory. I want to dig in. I want to grab life by the balls and not let go, y'know…?"
Catch WALTER TROUT on his upcoming October UK Tour
6 Oct – Worthing Pier Southern Pavillion, WORTHING
7 Oct – Chinnerys, SOUTHEND-ON-SEA
9 Oct – The Brook, SOUTHAMPTON
10 Oct – Under The Bridge, LONDON
11 Oct – Under The Bridge, LONDON       
13 Oct – Central Station, WREXHAM
14 Oct – Warehouse 23, WAKEFIELD           
15 Oct – Preston Guild Hall, PRESTON
17 Oct – Robin 2, BILSTON                  
18 Oct – Public Hall, HARPENDEN
20 Oct – Bierkeller Theatre, BRISTOL          
21 Oct – Sin City, SWANSEEA
22 Oct – Muni Arts Centre, PONTYPRIDD