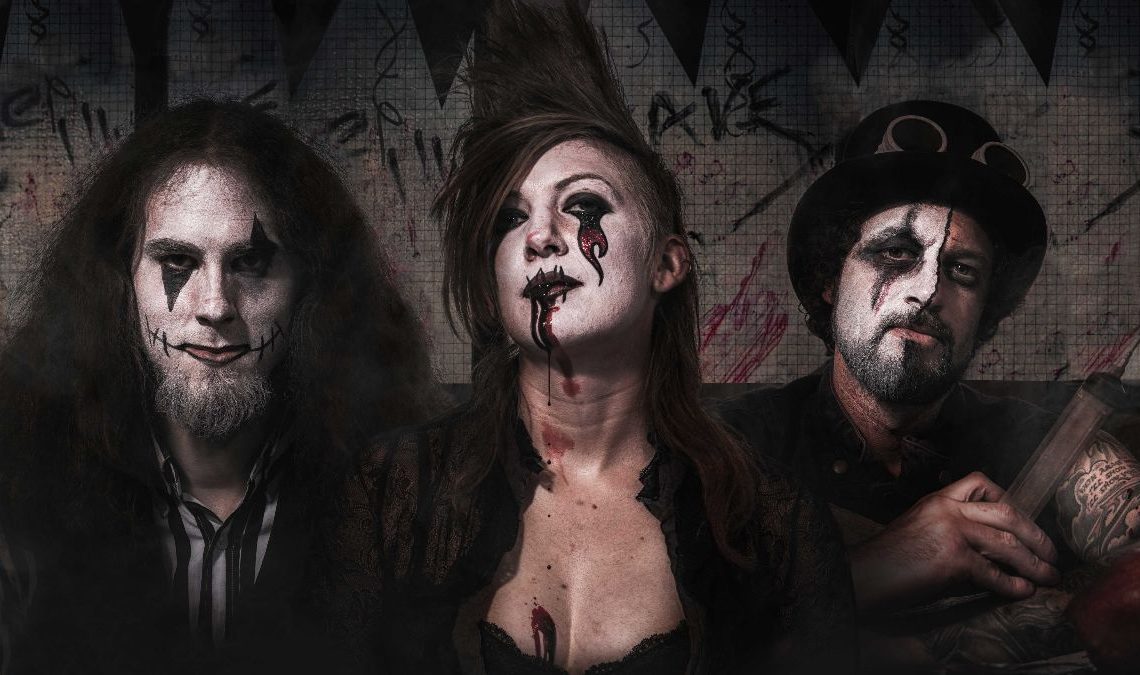 Ward XVI Have Escaped The Asylum Touring Metamorphosis! Are you brave enough to witness the true story of these inmates?!💉🩸
14th January 2022
0
By
John Deaux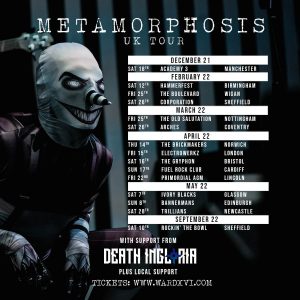 Ward XVI will be travelling around the UK touring their critically acclaimed Metamorphosis release in its entirety from February 2022, including an appearance at Hammerfest.
Following their monstrous theatrical appearance at this year's Bloodstock on The Sophie Lancaster Stage, Ward XVI have delighted us with this mighty announcement of a digital anniversary edition of their extremely popular album release Metamorphosis – available far and wide from September 24th, 2021.
In September 2020, The second chapter of Psychoberrie's confessional 'Metamorphosis', was unleashed. The album received critical acclaim from fans and media alike and claimed a spot in many top 10 album polls of 2020. This was followed up in December 2020 with the EP 'Unplugged and Sedated', as Ward XVI confronted the effects of a Covid-19 ravaged year and responded to the overwhelming demand of their inmates following live acoustic versions of Metamorphosis songs posted online.
With appearances at Rockin' The Bowl and Hammerfest 13 lined up for 2022, these inmates are ready to unleash their alter-egos and mischievous characters to audiences far and wide….you have been warned.
Who Are Ward XVI?
Deep inside the walls of Whittingham Asylum, a new inmate is tortured mercilessly at the hands of those who keep her. Consumed by a ferocious rage, she succumbs to the comfort of insanity. What emerges from the shadows is more evil and profane than any of her tormentors could have imagined…
Metamorphosis challenges everything you think you know about the notorious fiend, Psychoberrie. Travel back to the very beginning and ask yourself: is evil born, or made?
A mother's love, formed in a haze of dolls and daisies, is blackened by merciless addiction. A little girl seeks protection from the broken and abandoned, anything to quell the monster that comes at night. Corrupted by unspeakable cruelty, pious innocence undergoes a malevolent transformation. Experience the elation of a first kill and the debauchery that ensues, culminating in a desperate run from the law.
In August 2021, the inmates escaped the confines of Whittingham to take Bloodstock Open Air by storm with a show packed full of explosives, monsters, and theatrics that received rave reviews from all that witnessed it from within a packed Sophie Lancaster tent, and with their rescheduled Album Launch show at Manchester Academy in December 2021, followed by a UK Tour and main stage appearances at HRH XIV, Hammerfest, a headline slot alongside Acid Reign and Senser at Tanking UK and Rockin' The Bowl, Ward XVI will not be returning to the isolation of Whittingham, and instead will be bringing their show full of Theatre, horror and heavy music to a venue near you.
How useful was this post?
Click on a thumb to rate it!
Average rating 0 / 5. Vote count: 0
No votes so far! Be the first to rate this post.
Related