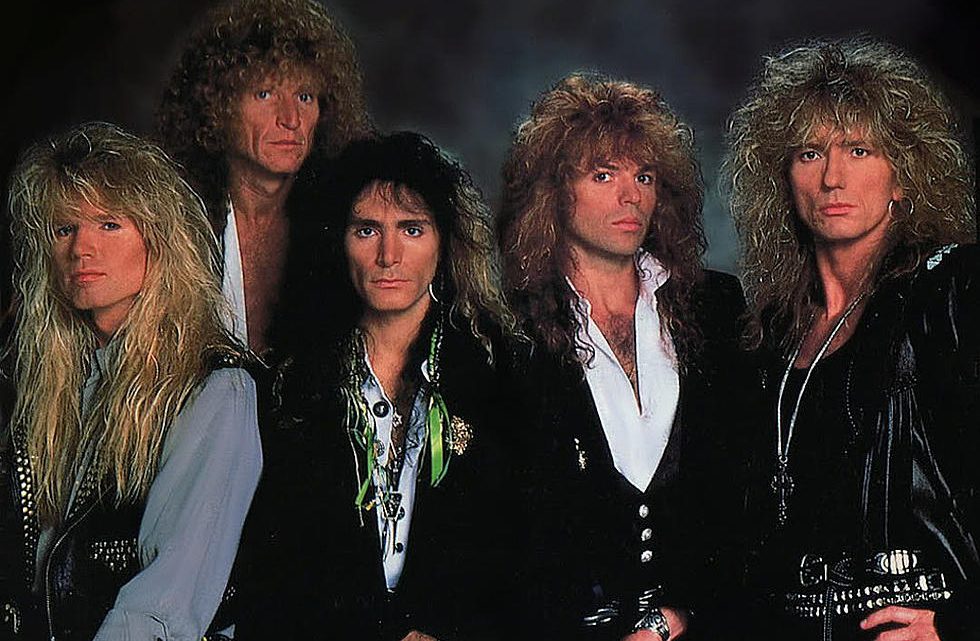 WHITESNAKE: SLIP OF THE TONGUE 30th ANNIVERSARY
6th September 2019
0
By
John Deaux
I'm not a massive Whitesnake fan, however when I was asked to review the vinyl version of the 30th anniversary edition of Slip Of The Tongue, I very nearly wet myself with excitement. Mainly because it has Steve Vai on the record (and let's be honest, he's a god among guitar players) but also because I saw them at Donington Monsters Of Rock Festival  back in 1990 and they blew my tiny little teenage mind.
The first slab of the album features a slightly different track listing to the original release. Slow Poke Music and Fool For Your Loving have been moved to slide 3 of the 2 LP set and for very good reason, and that is to get the most out of the vinyl and the remaster.
I'm incredibly familiar with the original issue of Slip Of The Tongue so I was really intrigued to A and B the 2. First thing to notice is that this remaster has a lot more to give.  Thanks to having a slightly bigger groove to give the stylus more room to breath, there's so much more weight behind the music. The drums and bass now have some serious thump and swagger. As for the top and mid ranges they are so crystal clear now it's almost glass shattering.
It's really weird to hear the album WITHOUT Slow Poke Music and Fool For Your Loving in the running order , but it does make the album sound just slightly more compact and in all honesty you soon get used to this new running order.
Side 3 kicks off with the 2 missing tracks and again sound outstanding. But now it get's really interesting.
Sweet Lady Luck is straight after Fool For Your Loving. Although the track was issued in 1994 as the bside to Is This Love, it's back where it belongs as it was a rejected track for Slip and quite honestly, I'm buggered if I know why.
It's at this point of side 3 that I can hear Coverdales voice  shouting "ere's some goodies for ya' and he wouldn't be wrong.
The original single remix version of Now Your Gone is followed by an alternative version of Cheap n Nasty. A different solo and ending. Absolutely stunning and it's so refreshing to hear new versions of tracks that you've lived with for 30 years.
Slip Of The Tongue with it's different intro and breakdown is spectacular.  You can kind of see why it didn't make the finished version of the album, however it still would've been a blinder of an opener. Just needed a little bit of spit and polish to get it to the finished product. 
The Vai Voltage Mix of Fool For Your Loving is exactly what it says on the tin. The 7 string slinger shows off just why he was hired for Whitesnake and why he is revered as one of the best guitarists of that era. 
Judgement Day with it's extended solos is just mind bendingly amazing. Not only does it show the evolution of the track and exactly what 2 incredible guitarists can do with out constraints. 
The AOR version of Fool For Your Loving is slightly heavier with more of a swagger and a different  guitar take. OK so there's 3 versions of this track, but who cares. The 3 versions are different enough to keep your interest and not make you think, 'Here I Go Again'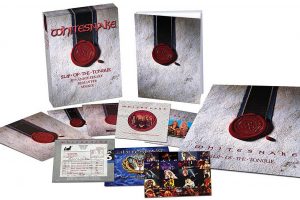 If your budget can stretch to it. Treat yourself and buy the deluxe version CD version.
Score 10/10 as it reminded me of why I fell in love with this album in the first place.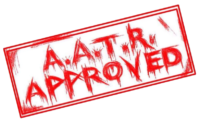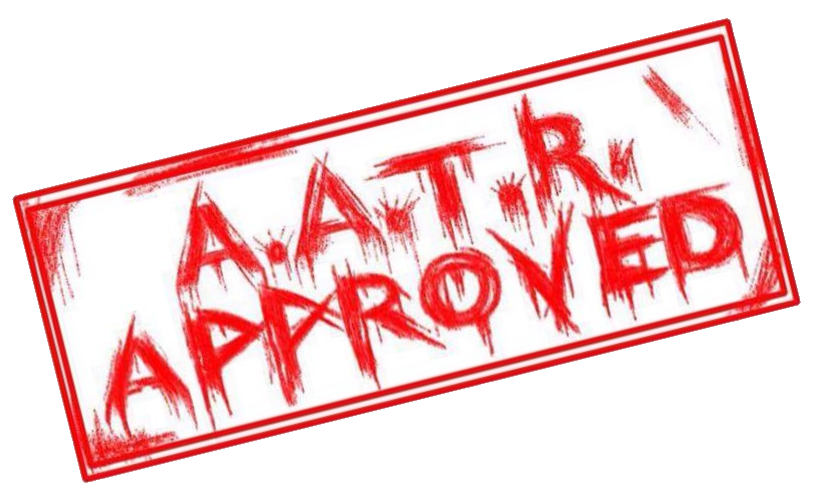 TRACKLIST

Side: 1
  1. Slip Of The Tongue (2019 Remaster)
  2. Kittens Got Claws (2019 Remaster)
  3. Cheap An' Nasty (2019 Remaster)
  4. Judgment Day (2019 Remaster)
  1. Now You're Gone (2019 Remaster)
  2. The Deeper The Love (2019 Remaster)
  3. Sailing Ships (2019 Remaster)
  4. Wings Of The Storm (2019 Remaster)
  1. Slow Poke Music (2019 Remaster)
  2. Fool For Your Loving (2019 Remaster)
  3. Sweet Lady Luck (Single B-Side) [2019 Remaster]
  4. Now You're Gone (Chris Lord-Alge Single Remix) [2019 Remaster]
  5. Cheap An' Nasty (Alternate Solo & End) [2019 Remaster]
  1. Slip Of The Tongue (Alternate Intro & Breakdown) [2019 Remaster]
  2. Fool For Your Loving (Vai Voltage Mix) [2019 Remaster]
  3. Judgment Day (Alternate & Extended Solos) [2019 Remaster]
  4. Fool For Your Loving (Alternate AOR Mix With CHR Intro) [2019 Remaster]
Release Date
4th October 2019
Label
Rhino
For all things Whitesnake, click HERE and to purchase the album, click HERE
How useful was this post?
Click on a thumb to rate it!
Average rating 0 / 5. Vote count: 0
No votes so far! Be the first to rate this post.
Related
About the author
Some say Yank My Doodle, It's A Dandy! is a biographical movie based on John. Some have even said that his favorite artist is Chesney Hawke! All we really know is he sleeps inside out and his hair tastes like candy floss.