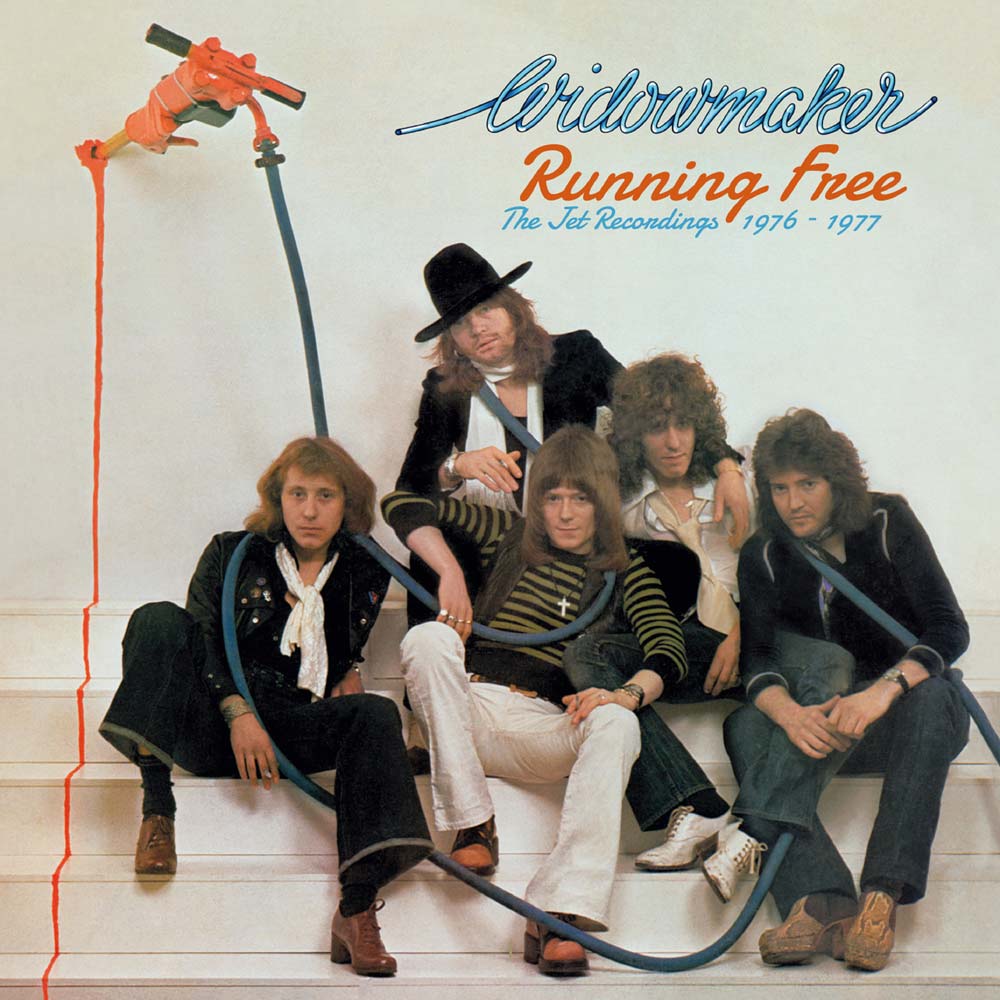 WIDOWMAKER – RUNNING FREE: THE JET RECORDINGS 1976-1977
17th August 2017
Widowmaker were born out of Spooky Tooth and Mott The Hoople former guitar player Luke Grosvenor, AKA Ariel Bender. Widowmaker released just 2 albums and were signed to Sharon Osbournes father, Don Ardens  Jet Records label who also housed Ozzy Osbourne went he went solo after being sacked by Black Sabbath.
Running Free features both of the bands albums on 2 CDs for the first time. Also included is the previously unreleased track and recorded back in '77, Talk To Me.
Even back in 1976, the band was considered a supergroup.
Widommaker featured the undisputed talent of Bob Daisley who went on to join Rainbow, Gary Moore Band and Ozzy, along with vocalist Steve Ellis from Love Affair, guitarist Huw Lloyd-Langton from Hawkwind and drummer Paul Nicholls who had played with Lindisfarne.
The self titled debut album appeared in 1976, spawned 3 incredible singles (On The Road, Pin a Rose on me and When I Met You) and cemented the bad as an integral part of the Glam Rock movement. Looking back at the 40minute album, it still contains some good funky, rock n roll tracks such as the opener Such a Shame which could've given the Glitter Band a run for their money had it been issued as a single. There are a few songs on this album that would've made stronger singles. Straight Faced Fighter with it's mellow blues tinged phrasing would've been a better choice than the acoustic ballad of Pin a Rose on Me, But I guess the label was looking for more of a commercial and radio friendly sound.
Widowmaker is an album of its time. It is what it is, a nice slice of Glam Rock.
Their 2nd and last album,  To Late To Cry is a more ballsy record. The Glam has been faded out and in comes some Status Quoesque shuffle (Something I Can Do Without), Blues (Pushin' and Pullin, Sky Blues) and of course the obligatory ballad  (Here Comes The Queen). It's a shame the band split just after this album as it would've been interesting to see if they would've evolved with a 3rd album. The closest we get to finding out is by the previously unreleased track Talk To Me, which is a classic rock tune that reminds me of the band Free.
What makes Running Free well worth a purchase is the previously unreleased on CD tracks from Too Late To Cry (of which there are 3) and of course the newly discovered Talk To Me which is also unreleased at this time. 
Score 7/10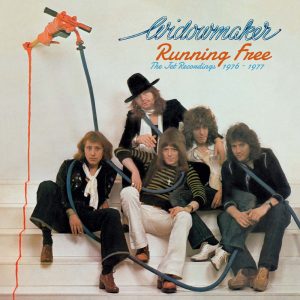 DISC ONE
1. SUCH A SHAME
2. PIN A ROSE ON ME
3. ON THE ROAD
4. STRAIGHT FACED FIGHTER
5. AIN'T TELLING YOU NOTHING 
6. WHEN I MET YOU
7. LEAVE THE KIDS ALONE
8. SHINE A LIGHT ON ME
9. RUNNING FREE
10. GOT A DREAM
TAKEN FROM THE ALBUM "WIDOWMAKER" RELEASED AS JET RECORDS 2310 432 IN 1976
DISC TWO
1. TOO LATE TO CRY
2. THE HUSTLER
3. WHAT A WAY TO FALL *
4. HERE COMES THE QUEEN
5. MEAN WHAT YOU SAY *
6. SOMETHING I CAN DO WITHOUT 
7. SIGN THE PAPERS
8. PUSHIN' AND PULLIN'
9. SKY BLUES *
TAKEN FROM THE ALBUM "TOO LATE TO CRY" RELEASED AS JET RECORDS UAG 30038 IN 1977
* PREVIOUSLY UNRELEASED ON CD 
BONUS TRACK
10. TALK TO ME
RECORDED AT OLYMPIC STUDIOS IN JANUARY 1977 – PREVIOUSLY UNRELEASED
Release Date


25th August 2017
Label
Esoteric Recordings
To purchase the album click HERE