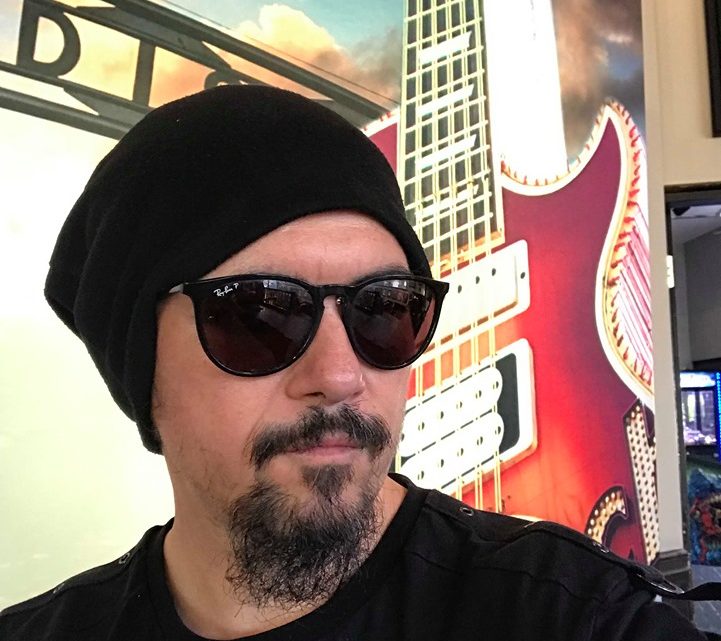 Jesse Dracman – Freakenstein
19th November 2019
1
By
John Deaux
Darkcell frontman, Jesse Dracman, has thrown his hat into the literary world with his debut book Freakenstein.
Albeit only 54 pages long but it's one hell of a read. Set in a supernatural version of Los Angeles, filled with vampires, werewolves and creatures of the night yet based on his own tour diaries. What more could you ask for?
Just like Darkcells lyrics, this book is dark. It's so dark, that if you closed your eyes, you could read it better.
Freakenstein is only part one and if this anything to go by, it's only going to get better.
Mr. Dracman has a way with words (of course he would, he's a very accomplished lyricist) and the imagery he conjors is sublime. There are times that it's hard not to imaging this being a movie.
In fact Robert Rodriguez (From Dusk Til Dawn fame) would make a fabulous director for the movie with Freakenstein , a proper anti-hero being played by Simon Pegg (Shaun Of The Dead, Spaced, Mission Impossible) and of course Darkcell themselves being the band depicted. 
Or if this was to be turned into more of a graphic novel, James O'Barr (The Crow) would be a perfect choice.
I'm personally looking forward to the next in the series already. It's well written, immense fun and a great toilet read (or even a tale before bedtime for the kiddies)
Freakenstein will kick your ass and you'll swear that you're there.

For all things Darkcell, click HERE and to purchase the book, click HERE