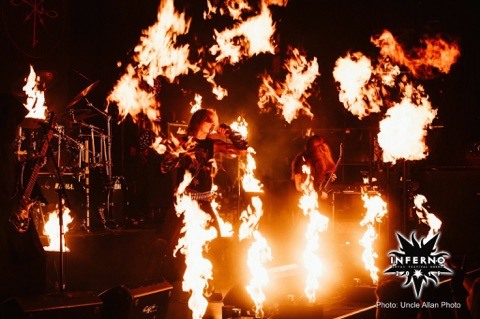 1349 – The Infernal Pathway
15th October 2019
Norwegian black metal post second wave legends 1349 are to unshackle their latest thrash tinged black metal "The Infernal Pathway" upon the masses via Season of Mist on 18th October 2019 and it is sure to be a success as it infects the black metal horde of fans.

This release sees the band re-joined by drummer Frost (of SATYRICON fame) to pummel the listener with blastbeats and also the off kilter dark psychedelic drum patterns that drive some of the passages in the songs.
"The Infernal Pathway" is a continuation of the sound that 1349 have been building on upon the later releases, a core of black metal brimmed with frost biting atmosphere and tinged with a congealed layer of thrash that add the cutting riffs to the blasphemous sound that oozes from your speakers.


The track 'Abyssos Antithesis' starts the maelstrom of cacophony and the listener is instantly snatched into the atmospheric guitar riff leading them into a false sense of security. All before the band changes direction and the riff turns savage and the drums start to go berserk and pummel the senses of the listener. Leaving them confused and broken in the snow covered forest with the growls of the wolves (or vocalist Ravn if you prefer) before the guitar solo rears it's ugly thrash inspired head to devour the listener. This is some impressive thrash tinged black metal, I wouldn't call it blackened thrash as you would then be imagining AURA NOIR, BEWITCHED etc.

1349 firmly is black metal at at its blackened heart, but have embraced the thrash influence and allowed it to entwine with their black metal sound.
On some tracks, 'Striding The Chasm', 1349 have let the thrash reign supreme as its more inspired by early VENOM and SLAYER, with the thundering bass and chaotic squealing guitar riffs leading the assualt. Then 1349 change it up again and on album closer 'Stand Tall In Fire', the song wouldn't have sounded out of place on SATYRICON last album 'Deep Calleth Upon Deep'. With the catastrophic dark melodies building into an apocalyptic crescendo before slowly simmering back down, but still brimming with menace and ready to explode at anytime and the BATHORY influence is engulfed and adds to the rasping imagery been brought to life.
Score 8/10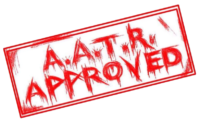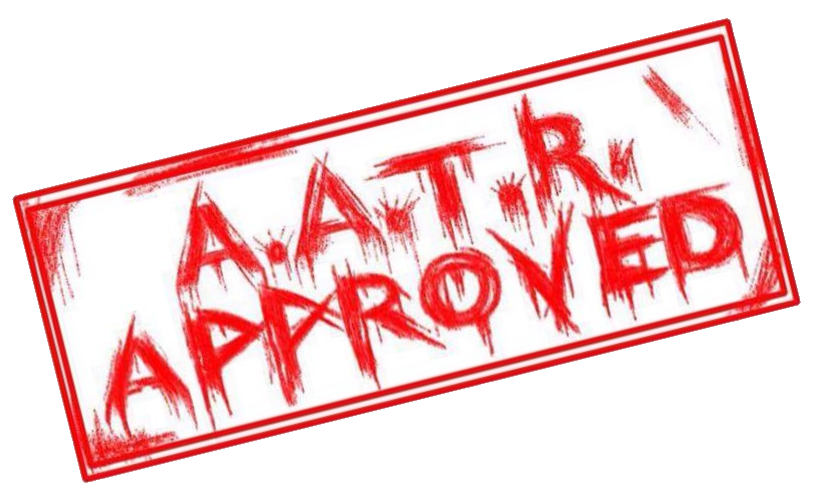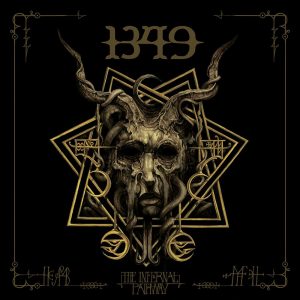 Track List

1.Abyssos Antithesis
2.Through Eyes of Stone
3.Tunnel of Set VIII
4.Enter Cold Void Dreaming
5.Towers upon Towers
6.Tunnel of Set IX
7.Deeper Still
8.Striding the Chasm
9.Dødskamp
10.Tunnel of Set X
11.Stand Tall in Fire
Label
Seasons Of Mist
Release Date
18th October 2019
For all things 1349, click HERE and to purchase the album, click HERE