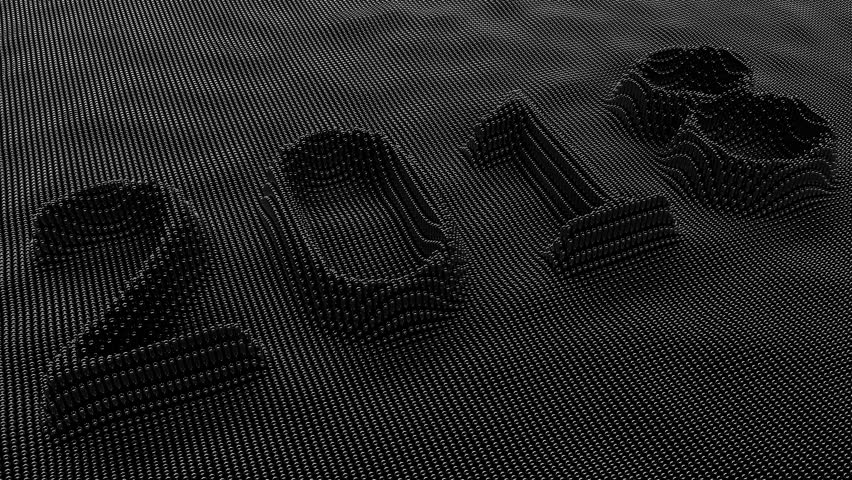 2018 Reviewers Top 5 Albums
11th January 2019
At All About The Rock some reviewers have decided to compile our top 5 albums of 2018. Some of my colleagues have ranked the albums in order, however it was hard enough for me to pick just 5 amazing albums from 2018. Therefore my own top 5 is in no order as I don't think I could do it without delaying this article for much longer.
My colleague Gavin (or Gav The Gothic Chav) has written the foreword for the article, unbeknown to him! I am to busy (or lazy I'll let you decide!). So here we go, hope you enjoy and comment if you agree or disagree…
"So, that time of year is finally upon us; no I'm not talking about the post-Christmas turkey come-down, the self-inflicted depression of seasonal gluttony or the promise of New Year's resolutions which the majority of us have already failed (Truth be told I didn't even bother making one). For me and the majority of other music reviewers, the end of December / beginning of January is a time of reflection and recollection…where we go through more lists than Santa on Royal Mail deadline day. As we look back on 2018, there have been plenty of highs and lows, and you can check out my compete set of categorised Top 20 lists over at the Gav The Gothic Chav Facebook page (Shameless plug), but here I'll be revisiting my Top 5 albums of 2018, and giving a more in-depth explanation as to why they were my personal highlights as will my colleagues"
MARK BOOTH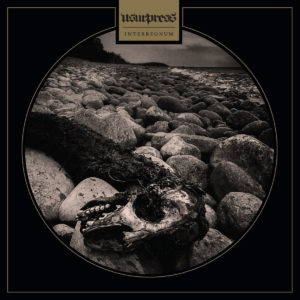 – Interregnum 
As I stated back in January 2018, Usupress did indeed go on to release one of the albums of the year. With the clashing of styles all vying for supremacy and the song writing ability of Usurpress they have created an alluring bewitching album which mesmerises the listener. See the extract from my review below:
"USURPRESS might seem like they have created a chaotic sound, however they have managed to draw from the vast influences and styles and create a masterpiece. The roots of the album are firmly in extreme metal, yet the various styles clash and combine to create a majestic and coherent attack on the senses. I am championing this for one of the albums of 2018, it's that simple."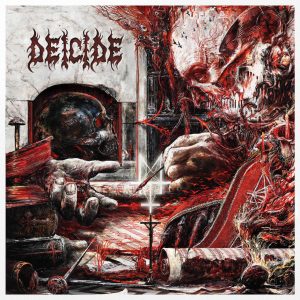 – Overtures Of Blasphemy 
Let's get it straight out there…Deicide releases from the debut album 'Deicide' up until 'Serpents of the Light' are legendary death metal releases and should be in every extreme metal fans collection. After 'Serpents of the Light' Deicide lost their way with subpar releases and albums with good tracks, but more fillers than stand out tracks. However 'Overtures Of Blasphemy' is a triumphant return to the days of old. This is sheer cataclysmic savagery with the blasphemous bile spewed forth from the Caco-Daemon Glen Benton himself, that Deicide are infamous for and is another return to form for death metal legends and a redemption for the albums that were before this release.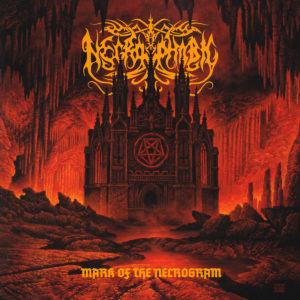 Necrophobic – Mark Of The Necrogram
Vocalist Anders Strokirk returns to the Necrophobic fold and elevates the blackened death metallers to new heights. Although Necrophobic have released some good albums in his absence, nothing has been as good as 'The Nocturnal Silence' the seminal album that is revered in the extreme metal community and the only release with Anders on vocals. This release is brimming with insidiously melodic riffs, brutal maddening solos and monstrous hooks and groove to entice the listener. This is bleak, dark, uncompromising, death laden metal yet they weave infectious groove into the tracks…such as on 'Tsar Bomba' and 'Requiem For A Dying Sun'. This is a triumphant return to form for a highly underrated band and has been on a ferocious cycle on my playlist.
The Spirit – Sounds From The Vortex
The Spirit released their debut album 'Sounds From The Vortex' and embraced the blackened death metal of Dissection. Unlike bands before them, The Spirit have managed to merge the Spirit (pun intended) of Dissection but added their own style. The guitars are at the forefront and inject an overall malevolence to the songs, along with bleak melodies that hook the listener. The songs twist and turn from a whirlwind of chaos to a cold sadistic embracing groove to captivate the listener. The vocals also add to the mix with their gritty growls that are reminiscent of Ihsahn from Emperor.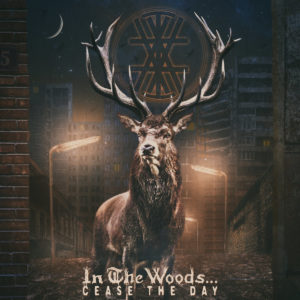 In The Woods – Cease The Day 
In The Woods just sneaked a release into 2018 with their 5th album of "psychedelic black metal" showing the contenders to their throne how it is done. The album beautifully, and hauntingly mixes dreamy doom, sweeping enthralling menacing keys with riffs that range from psychedelic to catchy to vicious to melodic seamlessly and embraces the atmosphere of the sound. While the vocals switch between soothing clean harmonies to extreme shrieks to add to the cacophony.
GAV THE GOTHIC CHAV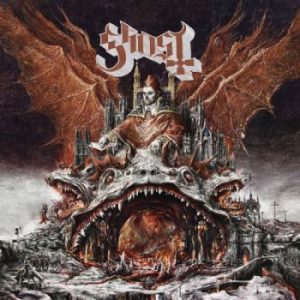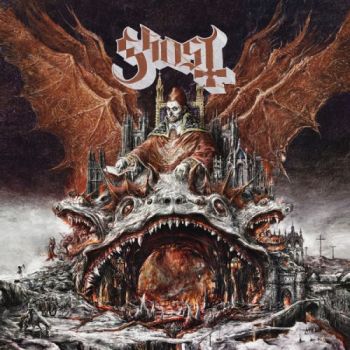 1] Ghost – Prequelle
What, in all honesty, can be said that will do justice to the year that Ghost have had? Ever since their formation and debut; "Opus Eponymous" in 2010, the band have gone from strength to strength. There's always been something different, something special about the Swedish occult rockers, and although their gimmicky appearance and lavish pop production has put off many traditional metal fans, they have done nothing but grow over time, becoming quite possibly one of the biggest bands on the planet. "Prequelle" saw them take the plague and turn it into a pop-metal masterpiece…and with their live-shows and stage production, really hammering home the pomp and theatrics the band so excel in have made them 2018's clear standout artist…and if you need reassuring, just listen to the sax-solo crescendo on "Miasma"….uh, fetch the mop, I just got ectoplasma everywhere.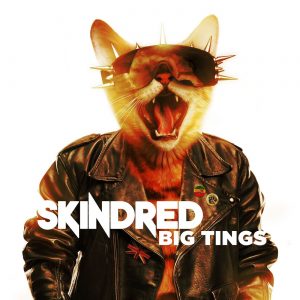 2] Skindred – "Big Tings"
Quite early on in 2018, Welsh reggae-rock icons Skindred promised big things with their latest studio album, and truth be told I was a little dubious at first. While the guys are great, and on the live stage they can give anyone a run for their money in terms of charisma and show quality, they'd never TRULY delivered on the album front. Until 2018 that is. With massive tracks like "That's My Jam" and "Alive"…as well as an intense touring schedule including some superb shows with CKY, Benji and the boys finally gave us the album we'd all been waiting for. "Big Tings" were promised and big tunes we got, rest assured the Newport helicopter hasn't run out of fuel yet.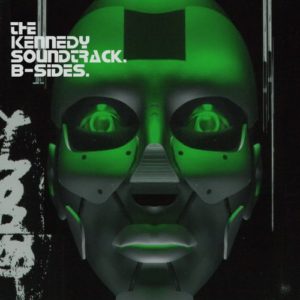 3] The Kennedy Soundtrack – B-Sides
Speaking of surprises, if anyone pulled a Spanish Inquisition on our asses this year it would be this lot; The Kennedy Soundtrack. The Welsh rap-rock quintet hasn't been around since their debut album "Tale Of 2 Cities" in 2002…merely a fond, nostalgic memory for many of us who grew up, influenced by the nu-metal era. Many had forgotten about them, many younger rock fans today had probably never even HEARD of them…so it was with great joy that the stars aligned and somebody somewhere was sacrificed to whichever god I now have to be thankful for, as the lads made 2018 the year of their comeback. Not only did they treat fans to a sold out come-back show in Newport, and a collector's re-release of their debut on limited cassette, they also compiled together a selection of deep cuts and rarities for the new album "B-Sides". A trip down memory lane for this reviewer…it proved they were one of the most overlooked bands to emerge from the UK, and it's exciting to see what 2019 may bring.
4] Alkaline Trio – Is This Thing Cursed?
Do you know who are a sneaky bunch of bastards? Albeit, wonderful ones? Alkaline Trio that's who! While everyone was accepting of the fact front-man Matt Skiba had joined Blink 182 in place of Tom DeLonge, having released not one but two editions of "California"…everyone suspected the Trio were taking a little time out. How wrong we were…at the end of Summer the alt. punk legends dropped "Is This Thing Cursed?" out of the blue after suddenly releasing promo track "Blackbird" and oh how glorious it was to have Matt back doing what he does best; darkly infectious gothic-tinged punk rock. A solid album from start to finish, it's arguably their best album in a couple of years now, going as far as suggesting it's their best collection of songs since "Crimson". Is it cursed? No, it's fucking magical!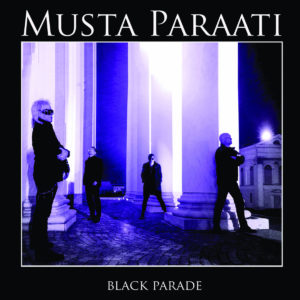 5] Musta Paraati – Black Parade
While many of you are familiar with the sheer volume of artists that make up the Finnish alternative music scene, it in itself has really only recently been established over the past decade. Everyone knows the big household names like Nightwish, HIM and Lordi for example…but here we uncovered a true shiny black gem. Originally having formed (And just as quickly disbanded) in the early 80's…Musta Paraati were one of Finland's original proto-goth, early post-punk outfits, and after an incredibly long dormant period, they returned in 2018 assisted by fellow Finn Jyrki Linnankivi (Vocalist from The 69 Eyes) to deliver the new album "Black Parade".  With his trademark dark Elvis drawl and the bands throwback early post-punk instrumental style, the super-group of sorts provided a genuine treat for goth fans everywhere, warming all our little black hearts.
DAN PEEKE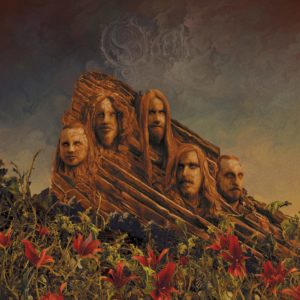 1] Opeth- Garden Of The Titans
Despite their 3 most recent albums avoiding the progressive death metal icon's trademark growls, they haven't let the brutality slip from their live shows. Obviously, as a live album, there isn't any new material here (so does this even count? Oh well…) but the production quality, set choice and just overall stunning performance definitely warrants this album a place in this year's top 5. The balance between Opeth's softer catalogue (with fusion tinged 'Sorceress' kicking the album off) and their death metal mastery (in the form of 'Ghost Of Perdition' and the incredibly brutal 'Heir Apparent') is perfect, and it honestly may be the most exceptional live production I've ever heard.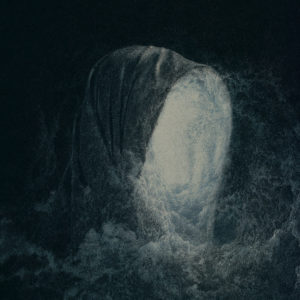 2] Skeletonwitch- Devouring Radiant Light
Known for their often sub 3 minute death metal assaults, Skeletonwitch seem to have taken their songwriting style up to a new level. This time, nothing on the album goes below 3 minutes (in fact, 6+ minutes is the average here, with the standout piece 'The Vault' edging into 9 minutes). The progressive elements and technical wizardry this album is full of only continue to build on their excellent back catalogue, and this is the perfect place for new vocalist Adam Clemens to make his album debut.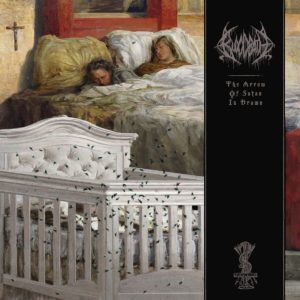 3] Bloodbath- The Arrow Of Satan Is Drawn
Formed as a side project of Opeth vocalist Mikael Akerfeldt, Bloodbath have now released more albums without him than with him. It was always going to be hard to top the impeccable 2004 release 'Nightmares Made Flesh', but 'The Arrow Of Satan Is Drawn' has done a fine job. Bookended by the excellent tracks 'Fleischmann' and 'Chainsaw Lullaby', Bloodbath have proved that they are one of the rare death metal bands who aren't dropping in quality with age.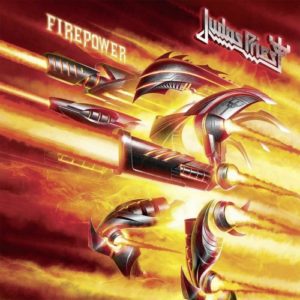 4] Judas Priest- Firepower
Rarely does a classic band full of pensioners continue to release albums of quality. Obviously, 'Firepower' sounds roughly the same as 'Redeemer Of Souls', but once you've found your formula, why change? That definitely seems to be the mantra of Priest, as chugging riffs, shredding solos and screaming vocals fill the 14 track release. The title track is the highlight. If a classic band ever tried to perform a new track in a live setting, it would be met with derision, but I've witnessed 'Firepower' get as much of a scream as 'Hell Bent For Leather'.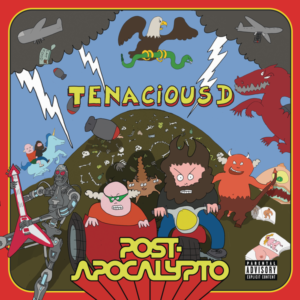 5] Tenacious D- Post Apocalypto 
Kyle Gass and Jack Black have essentially led the comedy rock scene since the late 90's, with their debut self-titled album representing the pinnacle of the genre. Since rumours of a sequel to the terribly brilliant Pick Of Destiny film were quashed in favour of an animated series, I've been disappointed. However, despite consistently poor reviews, I think 'Post Apocalypto' is pretty great. Sure, its 30 minute runtime, divided into 21 songs is a bit unconventional, but the combination of Jack Black's subtle comedic delivery during the skits, and some moments of musical brilliance (the end of 'Making Love', for example, is one of the catchiest pieces of music of all time) make for a fun experience. And I think that's exclusively what JB and KG were going for