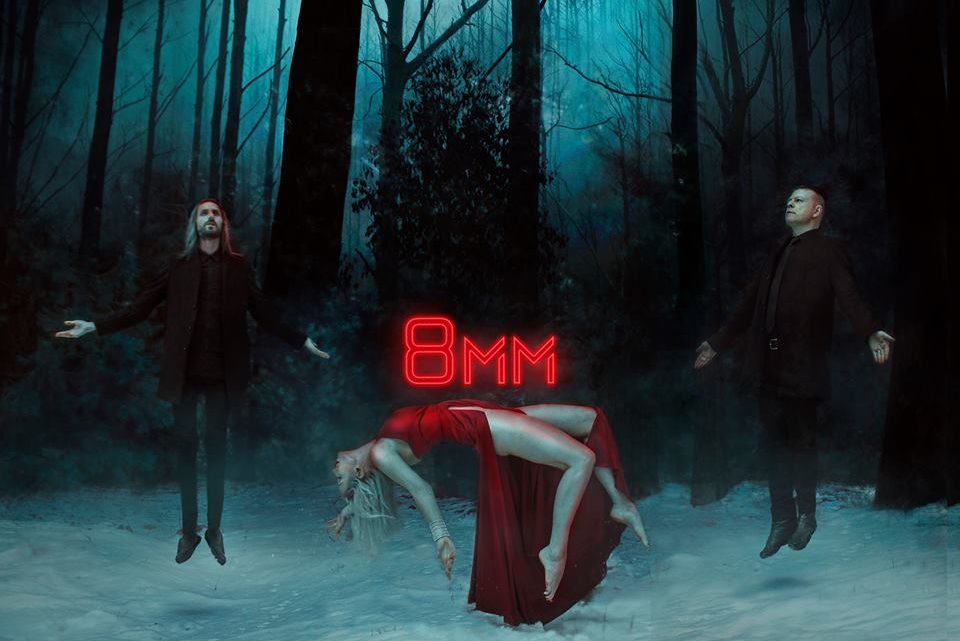 8MM – "Heart-Shaped Hell" EP
28th February 2019
If I were to spout the following names, surely you'd be able to make the obvious connection between them; Sonny and Cher, Beyonce and Jay Z, Ike and Tina Turner? Yes; they are all absolutely awful! I jest; the answer is of course that they are husband and wife collaborations. While arguably the biggest examples of musical spouses, these creative partnerships happen all the time and today we're going to be looking at one such collaboration; 8MM.
The Los Angeles based project was started by Sean Beavan, who you may recognise from having worked with some of the biggest names in alternative industrial like NINE INCH NAILS and MARILYN MANSON, but here we instead find him teaming up with his wife, Juliette. Having originally started to work together back in 2004, the duo has always had a very DIY work ethic ever since their debut EP "Opener"; and it wasn't long before they got recognition…
Very quickly they found success with later tracks finding homes on some incredibly popular American TV series; such as 'Grey's Anatomy' and 'One Tree Hill', providing them with a massive mainstream audience over the subsequent years since. 2019 now sees them return with a brand new EP entitled "Heart Shaped Hell"…the question is, will this reviewer have to go through all 9 levels of hell itself to review this EP? Let's find out…
We open up with "Self-Inflicted Heartache" and despite its admittedly 'more emo than thou' title, we're actually given an ever so sultry dose of semi-atonal electronica, over some simplistic percussion and Juliette's mellow, emotive vocals. Primarily a pop song but on the slightly edgier side of things musically, given the sensual guitar solo, but it's quite easy to imagine someone like, Charli XCX or Tove Lo doing this just as well. "Supercrush" follows up and this is somewhat livelier; there's far more groove and depth here, and more urgency to the instrumentation overall, with the guitars and synths combining for an enjoyably grittier sound; this is easily the EP's standout track.
Sadly, the EP goes a little bit downhill from this point in…the title track is incredibly minimalist with sparse synth pulses and a low-fi trap-inspired percussion, and while musically the ambient elements aren't displeasing, the vocals and lyrics are beyond sad. You can hear the emptiness, which suits the song ideologically in tone, but it's so bland. "Bring It On" doesn't improve the situation a great deal sadly with another melancholic ballad, hardly bringing it on as such, unless you're referring to depression…granted, the inclusion of Sean's vocals gives this a much-needed injection of character, the sudden change is welcome indeed, before we round things up with closing track "Move With Me". Another slow burner, it takes a while to get going, sounding like something right out of a Sci-Fi horror score initially, but it soon descends into more miserably mundane noir-pop as they label it.
While they've never exactly been a boisterous musical project (The bulk of their work IS styled around Juliette's hushed, sultry vocal abilities) they do from time to time show signs of life that excite the listener; teasing at a much-needed electronic pop explosion, but they never really take off. There's definite reason to go explore their back catalogue if you are a new listener, and really they'll appeal to fans of say, THE CARDIGANS or GARBAGE, but this latest EP, despite its promising start, falls incredibly flat. Not bad enough to leave you lost in a heart-shaped hell as such, but it does leave you 8mm short of space on your CD shelf, as all this would do is take up room…
Score: 3 / 10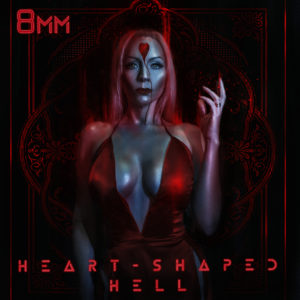 Track List: