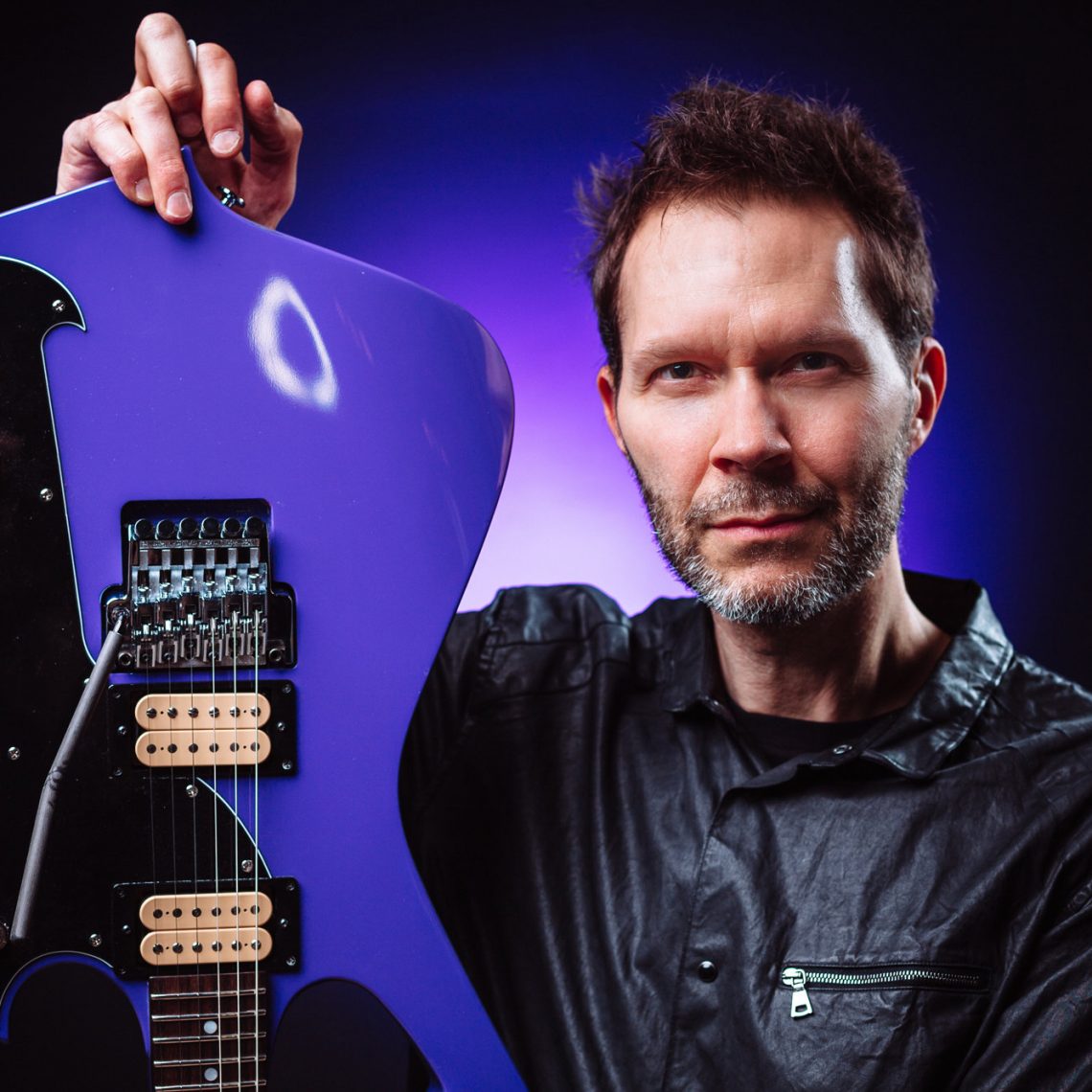 A Masterclass With Paul Gilbert -The Caves, Edinburgh, 1st April 2019
4th April 2019
0
By
John Deaux
What can be said about Paul Gilbert that hasn't been said before? NOTHING. He's still the man who wants to understand Jazz, out widdle the most widdliest of guitar players and who wants to be as good on guitar as he is on the Kazoo (the melody lines he can play on that thing is tremendous. Maybe there will be a Paul Gilbert instrumental Kazoo album one day.),
Tonight wasn't a typical rock show. This is exactly what it says, a MASTERCLASS. In between Paul playing tracks from his solo records but also tracks that he loves and has reworked, he speaks. Not something a guitar player normally does, but he does it so well.
Not only is he a phenomenal guitarist, but he's incredibly engaging with the audience. Very funny, musically aware and although very technical it was easy for the non musicians in the audience to understand.
Paul explained that he writes his music with lyrics and because he has a fragile voice, he plays the vocal lines as melodies.
This was shown to great effect whilst playing his version of the Yes classic, Owner Of a Lonely Heart. Not  only was he playing all the rhythm and lead tracks but also Jon Andersons vocal lines and totally seamless. (thank you to Blazeneon for posting this footage from the Birmingham show)
Being given a breakdown of the mans own work, it gives the listener a whole new perspective of what was going on at the the time of writing.
I managed to speak to Paul before the show and asked him about the tribute shows he'd performed with Mike Portnoy (Yellow Matter Custard (Beatles), Hammer Of The Gods (Led Zeppelin), Amazing Journey (The Who) and The Cygnus and the Swan (Rush)) and which was the most challenging. I was not expecting the following answer. It was THE WHO (Amazing Journey). Although Paul had learnt them as a kid, he'd been playing them wrong for all those years. It wasn't until he began to study Pete Townsends playing did he realize that it was not just power chords but he was also playing the vocal melody lines as well. That was a challenge having to re-learn the tracks.
I also asked him about possible Racer X shows. "They would be fun to do. Who knows what the future holds"
I've been listening to Paul Gilbert widdle for the best part of 3 decades and to get to spend a couple of hours in his company watching him away from Mr.Big and Racer X was amazing.
As a failed musician I walked away with a whole lot of new knowledge of what goes on inside this mans head. I also walked out with the knowledge of how lucky we are that Paul Gilbert puts out any material at all.
During our brief chat he admits that he should've retired 10 years ago when the tinnitus started getting worse as he's now a bit deaf.
The show was just jawdropping (and the 2 guys with him were great). The amount of sheer talent Paul Gilbert has for his guitar is surely illegal. If you get a chance to catch A Masterclass with Paul Gilbert, even if you're not a musician you'll love it. (thanks SimoBea21 for posting this footage from Edinburgh)
The new album from Paul Gilbert, Behold Electric Guitar will be released via Mascot/Provogue records May 17th.
For all the latest from Paul, click HERE
How useful was this post?
Click on a thumb to rate it!
Average rating 5 / 5. Vote count: 1
No votes so far! Be the first to rate this post.
Related
About the author
Some say Yank My Doodle, It's A Dandy! is a biographical movie based on John. Some have even said that his favorite artist is Chesney Hawke! All we really know is he sleeps inside out and his hair tastes like candy floss.