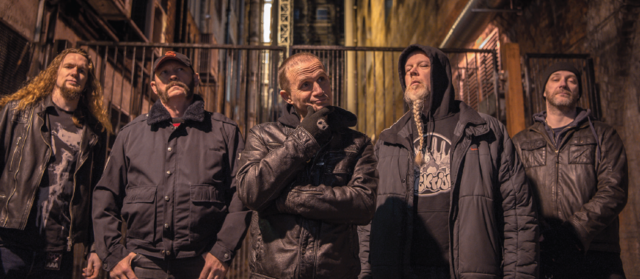 Acid Reign – The Age of Entitlement Album Review
11th September 2019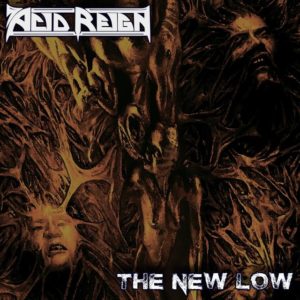 There have been a lot of old school OG thrash bands that have made a come back this year some of them were good (Xentrix) and some were, for want of a better word, shit (Sacred Reich – don't get me started on this one, I am one deeply disappointed fan).
Time for one of the best loved UK Thrash bands to step up to the podium – Acid Reign. Having made a re-boot back in 2015, the band released two storming EP's, 2015's Plan of the Damned and 2017's The Man Who Became Himself. Both have been firmly cemented as fan favorites and rightly so because these songs firmly show you why Acid Reign are widely regarded in the metal community as one of the UK Big 4 of Thrash.
The line up consists of Howard "H" Smith on vocals, Cooky and Paul Chanter on Guitars, Pete Dee on Bass and Marc Jackson on Drums. This is the first full length album featuring this line up and am I excited to bring this review to you.
The Age of Entitlement opens up with an instrumental intro "T.A.O.E" before the first single from the album "The New Low" kicks in with its opening riffs. As soon as the song starts you will find your head nodding along with the catchiness of the music and it isn't long before H's instantly recognizable vocals come in and puts the final piece of the Acid Reign musical jigsaw in place. Paul and Cooky's guitars on the opening to this song along with Pete's bass lines and Marc's precision pounding of the drums makes this an amazing way to start the album. This song has been on YouTube for a few weeks now and has been greatly received by AR Fans.
Next up is #NewAgeNarcissist which continues where The New Low finished off with the catchy riffs. The music so far is Thrash Metal with an upbeat atmosphere. Listen to the lyrics on this song, H does a good job about what real life seems to be for most people in this day and age. Listen to all the guitars, working seamlessly in harmony with each other sounding in parts like a chainsaw. 
My Piece of Hell starts off with a nice little intro before Marc gives his cymbals a quick bash before all cylinders are firing and we have yet another song that you just have to nod to when it is playing. I quite often find the chorus to this one being stuck in my head and must appear to have tourettes when the words just randomly blurt out of my badly out of tune mouth!
What I really like about this album so far (and indeed for the rest of the album) is if you want to hone in one particular instrument you can easily hear these. Sometimes the bass gets lost in the mix but not here, you can here everything that Pete is chucking to you. Pete, Paul and Cooky work together perfectly, they are great to watch on stage working together as well as on here. Marc is a genius on the drums and is one to keep watching as I know he will go places. 
Blood Makes Noise is a cover song which was originally performed by Suzanne Vega. If you are expecting something that sounds like the original then you will be surprised as this punked up version. This is another that often is stuck in my head for days.
Sense of Independence lulls you into thinking Acid Reign have taken a foot off the accelerator with its nice heavy intro. This is another nice thrashy song with so many different dimensions to it – there are slow parts, thrashy parts, catchy (there's that word again) parts and they all blend together nicely. I absolutely love the guitar solo's in this song, these wouldn't sound out of place on a Slayer album – very well executed.
Hardship – this is another one, instant head-nodder with a touch of goosebumps on the side. This one does take its foot off the accelerator in terms of speed but what it lacks in speed there is abundance of good old tunes. This song could quite easily feature on …And Justice For All (well, with the obvious exception being that you can actually hear the bass on this song).
No Acid Reign album would be complete without a song about a film now would it and this one is no exception. Enter Within The Woods, if like me you absolutely love the Evil Dead films (and TV Series) then you will love this song. Within the Woods is a 1978 horror short film written, directed and produced by Sam Raimi. The film was the first in the Evil Dead franchise, and launched the careers of both Bruce Campbell and Sam Raimi. I know that H is a massive Evil Dead fan and this song is just absolutely perfect. I imagine this one live will be truly amazing.
Ripped Apart  turns the Punk levels up to the max. This is fast as fuck with an attitude to match – absolutely love it and avoid the mosh pit at all costs when this one is played if you don't fancy getting pushed around. Stage diving is a must during this one.
The final song on the album is United Hates, this one starts off with a really nice introduction – you don't get intro's like this one anymore. The intro finishes and as you expect from Acid Reign the thrash comes in abundance. This is a great ending to a perfect album with H shouting "FUCK YOU" right at the very end. You expect nothing less from him though do you? 
I have been an Acid Reign fan since the beginning but for me, as much as I love all the Acid Reign releases, this is by far THE BEST version of Acid Reign. Each member of the band bring something different to the table. The songs, the music, the arrangements, the lyrics are light years ahead of the early stuff. H's voice has never sounded as good! The musicianship is incredible. That isn't to take away anything from the early Acid Reign band members, as I said, long time fan right here.
My pre-order for the Vinyl release of this album went in within the first 30 minutes of the pre-orders being announced. I suggest you get your orders in now. You will not be disappointed!
Score: 10/10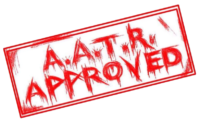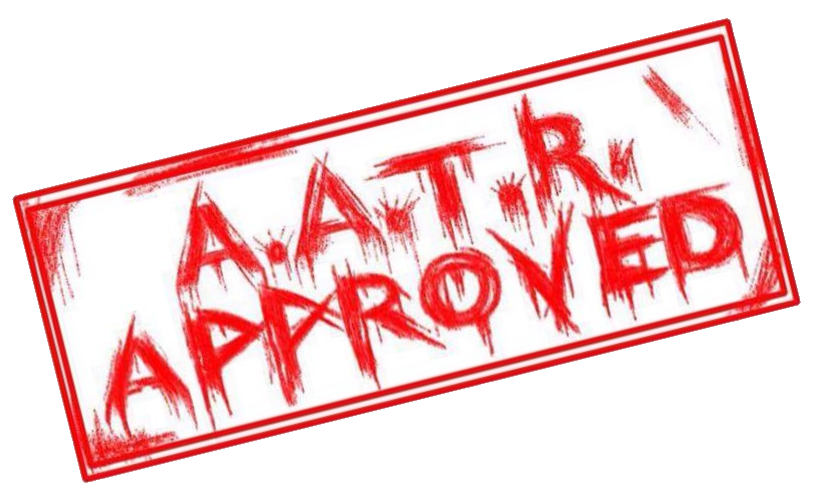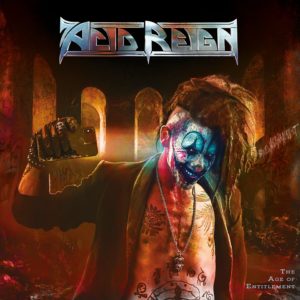 Tracklisting:
1. T.A.O.E.
2. The New Low
3. #NewAgeNarcissist
4. My Peace Of Hell
5. Blood Makes Noise
6. Sense Of Independence
7. Hardship
8. Within The Woods
9. Ripped Apart
10. United Hates
Label
Dissonance Records
Release Date
27th September 2019
For all things Acid Reign, click HERE and to purchase the album, click HERE